2019 Ford Ranger Fuel Economy Confirmed Via An Online Window Sticker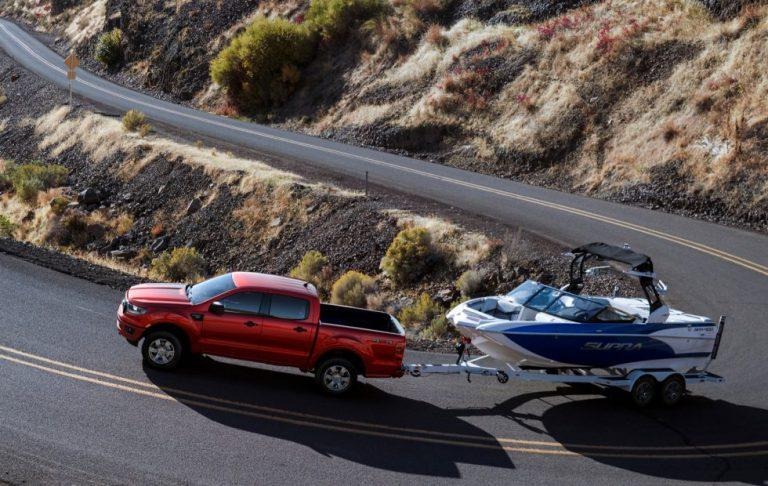 Mid-size truck fans will soon have one more ride to be excited about with the 2019 Ford Ranger hitting the market. We already know quite a bit about the truck with many of the details were announced previously. One thing that we didn't know about the truck was how fuel efficient it would be with its 2.3L EcoBoost four packing 270hp and 310 lb-ft of torque.
A Ford dealer out of Beaumont, Texas called Kinsel Ford has a 2019 Ranger R4E-302A listed on their website as having been ordered. The listing shows that the truck is rated for 21 mpg in the city and 26 mpg on the highway with the 10-speed automatic transmission.
More details are available when you click the "show window sticker" link on that vehicle listing and get a PDF of the official window sticker for the truck. That window sticker calls out EPA fuel economy ratings of 21 mpg city, 26 mpg highway, and 23 mpg combined. There are no crash test scores listed as the Ranger is yet to be rated.
The truck is a Supercrew 4x2 with a 5-foot bed in XLT trim with a 126.8" wheelbase. The window sticker also tips the price of this modesty optioned truck. The only options here include equipment group 302A including dual-zone electric climate control, a sliding rear window with defrost, and remote start; that package costs $2,800. The truck also has a trailer tow package for $495. The total sticker price is $34,505 counting the $1,095 delivery fee.
Interestingly, despite that this truck isn't on the dealer lot just yet, the dealer website shows that it is discounting the truck $1,468 off sticker. We know other specs on the truck, and it has segment high for towing, payload, and torque. It now has the narrow lead in fuel economy as well.