Ford may have expected the new Ranger to be the star of the Detroit Auto Show 2018, but the pickup's return to the US was arguably eclipsed by an even more evocative nameplate. The 2019 Ford Mustang Bullitt marks the fiftieth anniversary of classic movie, and just as Steve McQueen found with the original, it's proving to be mighty popular. So popular, indeed, that a charity auction for the very first Mustang Bullitt just raised some serious cash.
Ford had announced last week that it would be auctioning off the first of the special edition cars, Bullitt Mustang VIN 001, in the Barrett-Jackson Scottsdale Auction. Proceeds of the sale will go completely to Boys Republic, a school and treatment community for at-risk youth. It's a charity with serious meaning for the Steve McQueen Estate, since the man himself graduated from there in 1946.
The final sticker price for the limited edition 2019 Mustang Bullitt hasn't been confirmed yet, but we do know how much this VIN 001 car has set someone back. The hammer dropped on a whopping $300,000 bid, indeed. Not bad at all for an American muscle car.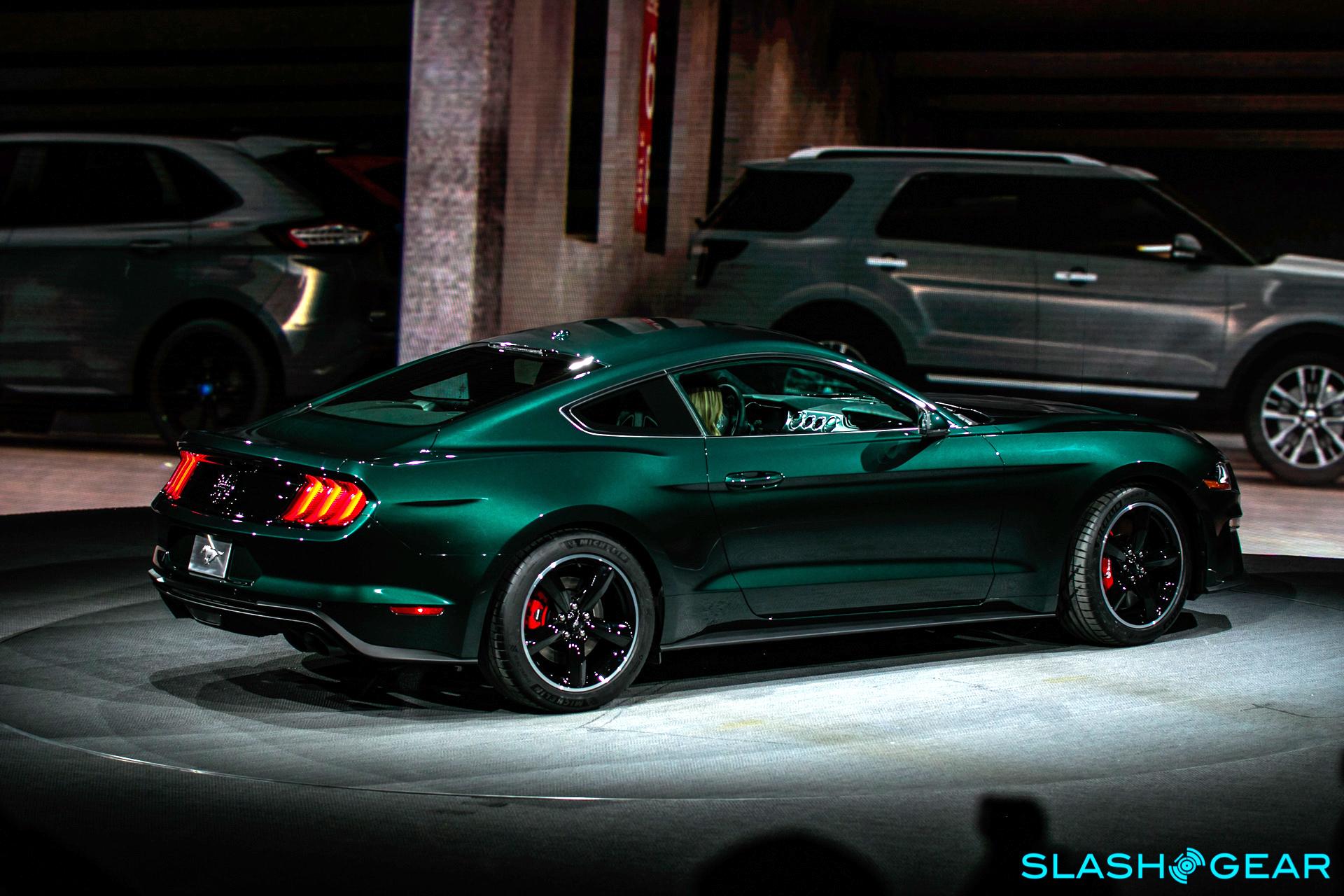 Then again, this is no ordinary pony car. For the Bullitt special edition, Ford took the 5.0 liter V8 engine from the regular Mustang GT, and gave it a makeover. Final power numbers haven't been revealed yet, but we're told to expect in excess of 475 horsepower and 420 lb-ft of torque.
Rather than an automatic transmission, which might be faster but wouldn't have the same Bullitt feel, Ford opted for a six-speed manual transmission. Top speed is 163 mph, or 8 mph faster than the standard Mustang GT. It should sound even better, too.
That's courtesy of an active valve performance exhaust system, together with an Open Air Induction System. The Shelby GT350 donates its intake manifold with 87mm throttle bodies. Then there's the detailing.
That includes a thorough debadging, with only the Bullitt-logo fuel cap on the outside marking the car as something special. Inside, there's a cue ball gearshifter top, a leather steering wheel, seats, and cabin trim, and the new Mustang's digital LCD cluster. That has special graphics for the limited-edition car.
Ford hasn't said how many of the limited edition cars will be made, nor confirmed final pricing. Still, someone just walked away with the keys to the first vehicle off the line, and paid $300k for the privilege.