2019 Dodge Charger Hellcat leads revamped range with performance boost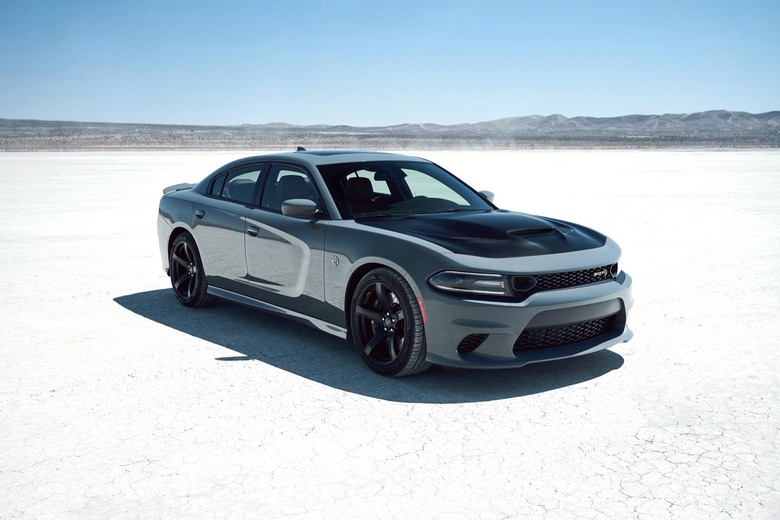 Dodge has pulled the wraps off the 2019 Charger and 2019 Charger SRT, with a new SXT all-wheel drive model and a more potent Hellcat. The "four-door muscle car" is getting a revamp across its range, inside and out, as Dodge cocks a snook at those who'd argue Americans only want utility vehicles any more.
At the top of the tree is the 2019 Charger SRT Hellcat. That keeps the 6.2-liter supercharged HEMI V8 of before, for its 707 horsepower and 650 lb-ft of torque, and for its TorqueFlite eight-speed automatic transmission. However, it now gets a new performance grille, that has dual inlets to pull air into the engine compartment.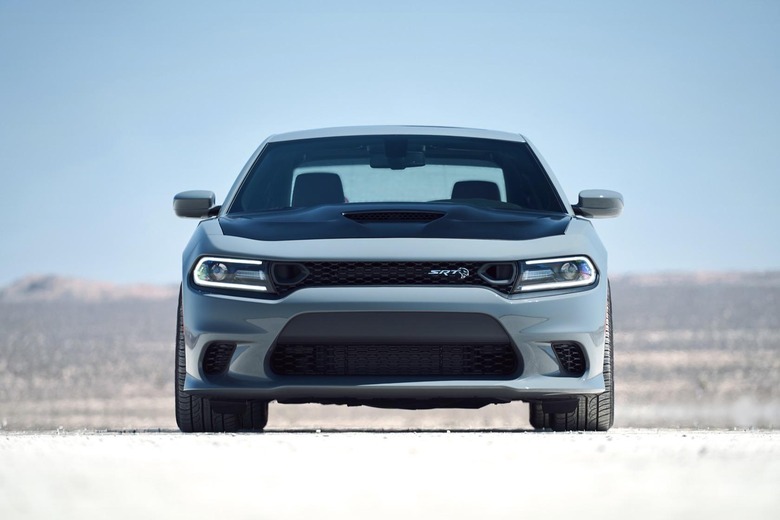 There are a quartet of new features, too, including Launch Assist to balance torque with the grip of the tires on real-time. Line Lock holds the front brakes to keep the Hellcat in one place, but lets the rear wheels spin – handy to heat them, clean them, and of course make for some photo-friendly burnouts. Torque Reserve uses a bypass valve that can refill the supercharger, then manages fuel flow and spark advance to balance the engine's rpm and torque.
That, Dodge says, makes for a reserve of torque that the Hellcat can call upon when accelerating from a standing stop. Finally, there's After-Run Chiller. That leaves the supercharger and charge air coolers running, even after the engine is shut off.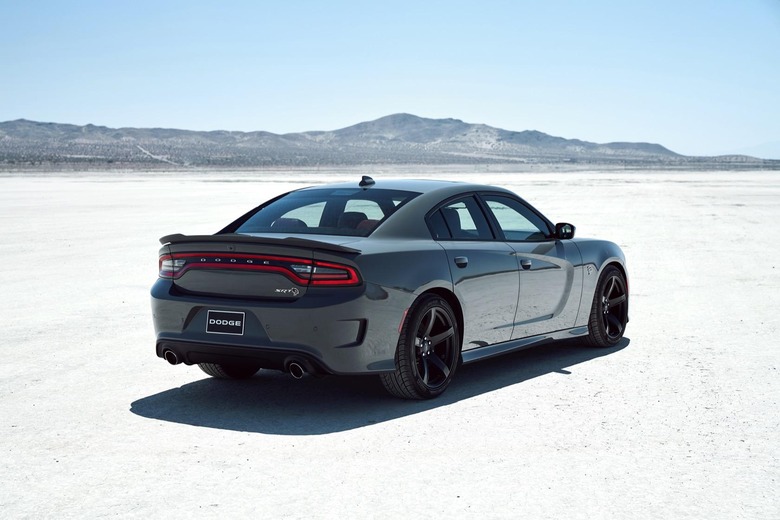 Also for 2019, the Charger SRT Hellcat gets a Satin Black painted hood option, optional Brass Monkey 20-inch forged wheels, a new Alcantara interior package, and new instrumentation badging. If, though, that's all a little much for you, the 2019 Charger R/T Scat Pack might offer more balance.
That gets the 392 HEMI V8, still naturally-aspirated and still delivering 485 hp and 474 lb-ft of torque. It's combined with an eight-speed TorqueFlite automatic, and gets Launch Assist and Line Lock like the Hellcat. A new dashboard switch offers easier access to Launch Control, and the Scat Pack shares the performance grille too. New instrument trim and a Houndstooth cloth performance seat are standard for the sub-$40k price, and you can have Bilstein three-mode Adaptive Damping Suspension from the options list.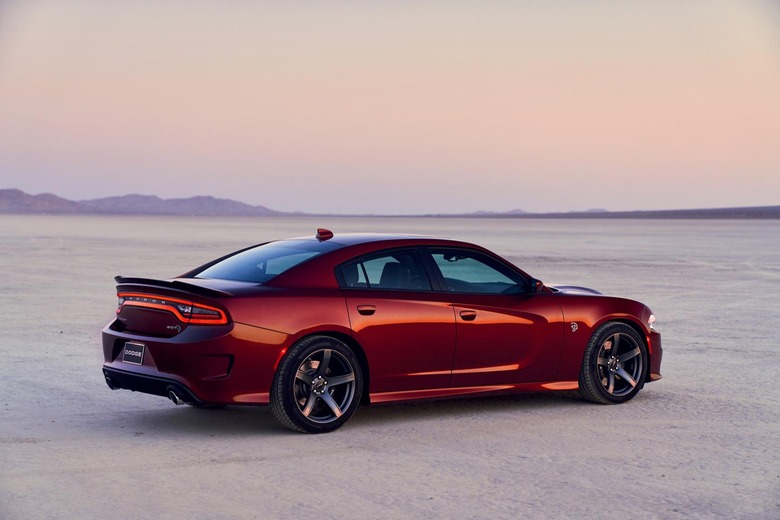 Then there's the 2019 Charger R/T, with a 5.7-liter HEMI V8 good for 370 hp and 395 lb-ft of torque. It gets performance suspension as standard for the 2019 model year, along with a 2.62 rear axle ratio, enhanced steering – and paddle shifters on the wheel – and the Dodge Performance Pages section in the 8.4-inch Uconnect infotainment system. It also shares the Scat Pack's Houndstooth cloth seats, and there are 20-inch Satin Carbon and Black Noise wheels to choose between.
A new Cold Weather Package adds heating to the steering wheel and front seats. Standard are a new performance hood and fascia, sculpted side sills, and a new spoiler.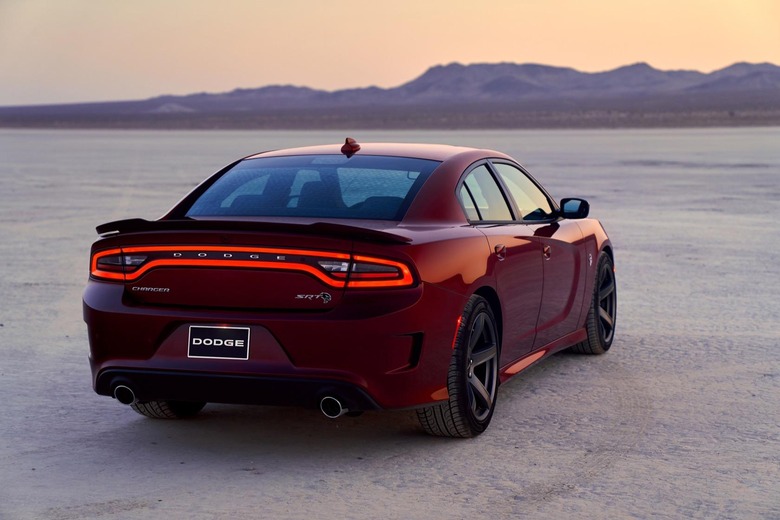 Arguably most interesting of the whole bunch, however, is the 2019 Charger SXT AWD. Brand new for 2019, it combines the Pentastar V6 and all-wheel drive. It pushes its 300 hp and 264 lb-ft of torque through an eight-speed automatic; the Charger uses an active transfer case and front-axle disconnect to switch between 2WD and AWD depending on traction needs.
It'll offer a new Caramel Nappa leather interior, Houndstooth cloth sport seats, and a Blacktop Package with a new design of 19-inch wheel. The same Cold Weather Package is available, too.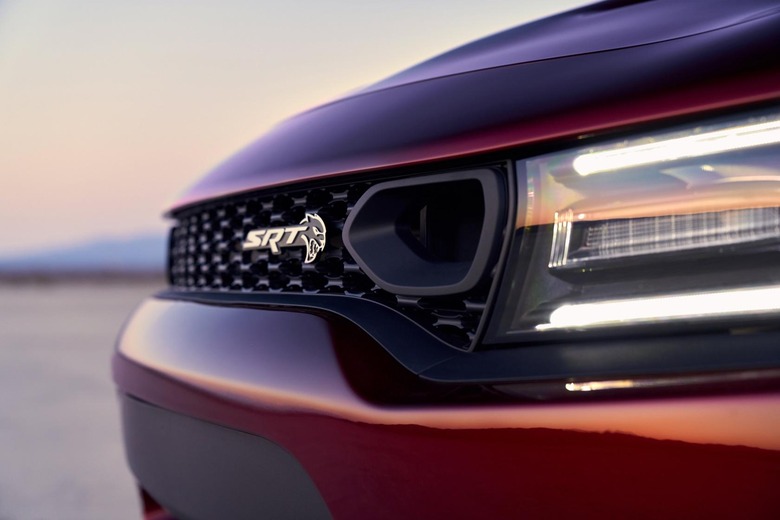 Last up are the Charger GT and Charger SXT. Each use a V6 engine – the GT gets 300 hp and 264 lb-ft from it, while the SXT manages 292 hp and 260 lb-ft – and an eight-speed automatic. The GT switches up the performance styling, and gets performance suspension and a 3.07 rear axle ratio as standard. The SXT, meanwhile, throws in electronic stability control, cruise control, remote start, and an upgraded interior.
Preorders of the 2019 Dodge Charger range will kick off later this month, the automaker says. The cars themselves should arrive in dealerships from Q3 2018.