BMW has given its new 2019 330e Sedan hybrid a big tech bump, raising electric range significantly while also improving on performance. The gas-electric hybrid is part of the automaker's big 3 Series Sedan refresh, unveiled back in October, and will jostle on forecourts with a new M3 sports sedan. Still, the BMW 330e might still be able to sway you.
As before, BMW's eDrive Technology system combines a 4-cylinder gas engine with an electric motor and battery. In this case, the gas engine is a 2.0-liter with 184 horsepower – four horses more than in the old car – while the electric motor contributes 68 horsepower. That makes for a total of 252 hp and 310 lb-ft of torque, though the 330e does have a trick up its sleeve.
That's the new XtraBoost system, a first for BMW, and which is standard on the new 330e. Taking advantage of higher peak performance of the electric motor for short periods, it can temporarily add up to 41 horsepower more. That 293 hp in total comfortably out-performs the 247 hp maximum of the old 330e.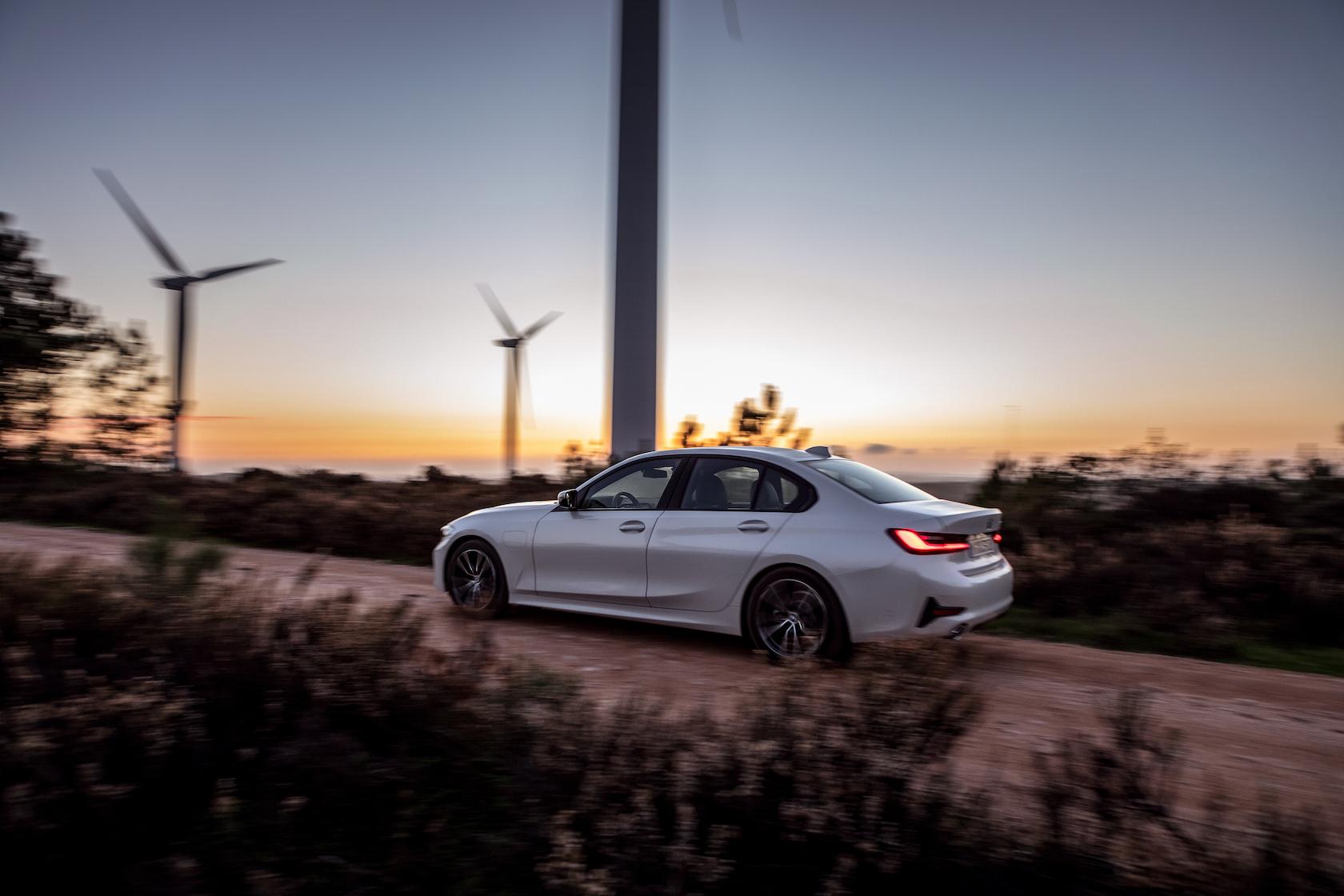 XtraBoost taps into the power stored in the car's 12 kWh battery, and is enabled when the car is in Sport mode. It can be used up to the minimum charge status of the battery, as well as in kickdown when you push the accelerator all the way. It'll also be available when the gear selector for the 8-speed Steptronic transmission is notched over to M/S mode.
BMW's argument is that, with XtraBoost, the new 330e should deliver more of the sporting drive experience that people associate with its cars. It'll also pipe in a "model-specific sound design" that it claims will be "highly emotional" in the cabin, too. Of course, as a plug-in hybrid, many owners will be more concerned with economy and electric range. Happily, there are improvements there compared to the outgoing 330e as well.
All-electric range has risen to up to 37 miles on the European test cycle, an increase of around 50-percent according to BMW. To put that in context, the EPA rated the old hybrid as good for only 14 miles of electric-only driving. It'll still be a long way from what a Tesla Model 3 will do on battery power alone, but it's closer to what the typical US driver might require on an average day.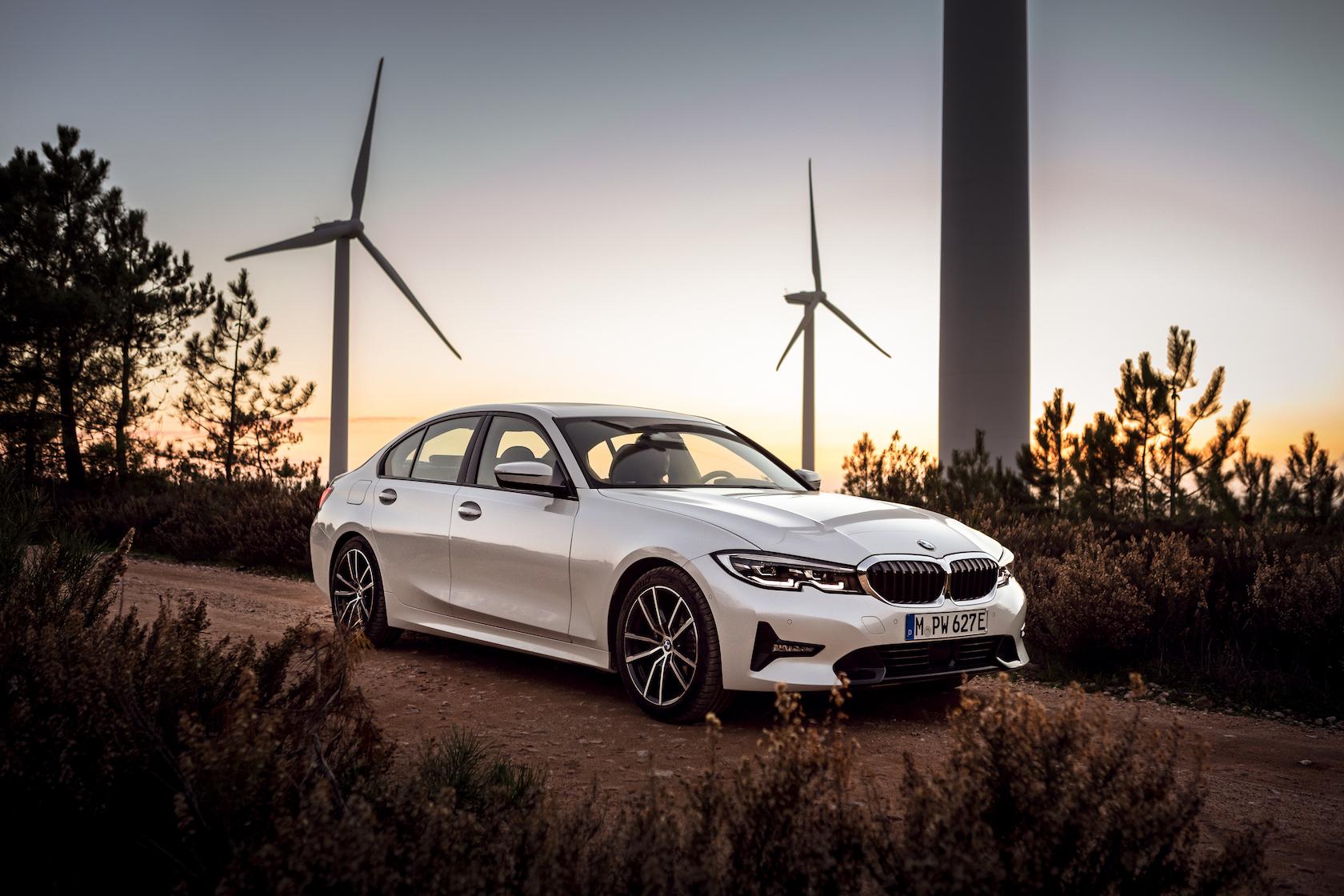 Fuel consumption and emissions are down, meanwhile, by more than 10-percent. US EPA numbers haven't been released at this stage. In Hybrid drive mode, the new 330e will be able to hit 68 mph on battery power: previously, the old car could only get to 50 mph before the gas engine would kick in. In Electric mode, the new 330e will manage up to 87 mph, versus 75 mph in the last generation.
As for packaging, BMW will optionally offer the 330e with its Advantage, Sport Line, Luxury Line, and M Sport trims. That includes things like Adaptive M suspension, Variable Sports Steering, and M sport brakes. Steering and lane guidance are available, as is a parking assistant. EV-specific features include updates to the navigation system with charger details and availability, as well as the ability to reserve a charger ahead of time.
BMW says the new 2019 330e Hybrid will go on sale in Europe in summer 2019. Availability in the US hasn't been confirmed yet, nor pricing. For some context, though, the 2018 330e is priced from $45,600 before incentives.