Audi has revealed the new 2019 R8, the updated version of its everyday supercar, complete with numerous features and styling details borrowed from the ferocious new R8 LMS GT3 racer. Expected to go on sale early in the new year, the refreshed R8 promises better handling and more choice in exterior style.
Compared to the outgoing car, the styling changes are subtle but noticeable. Audi's de-factor Singleframe grille is there, of course, but now with a wider, flatter line. Thick bars now divide up the larger air inlets, while the front splitter has been redesigned. It's now wider.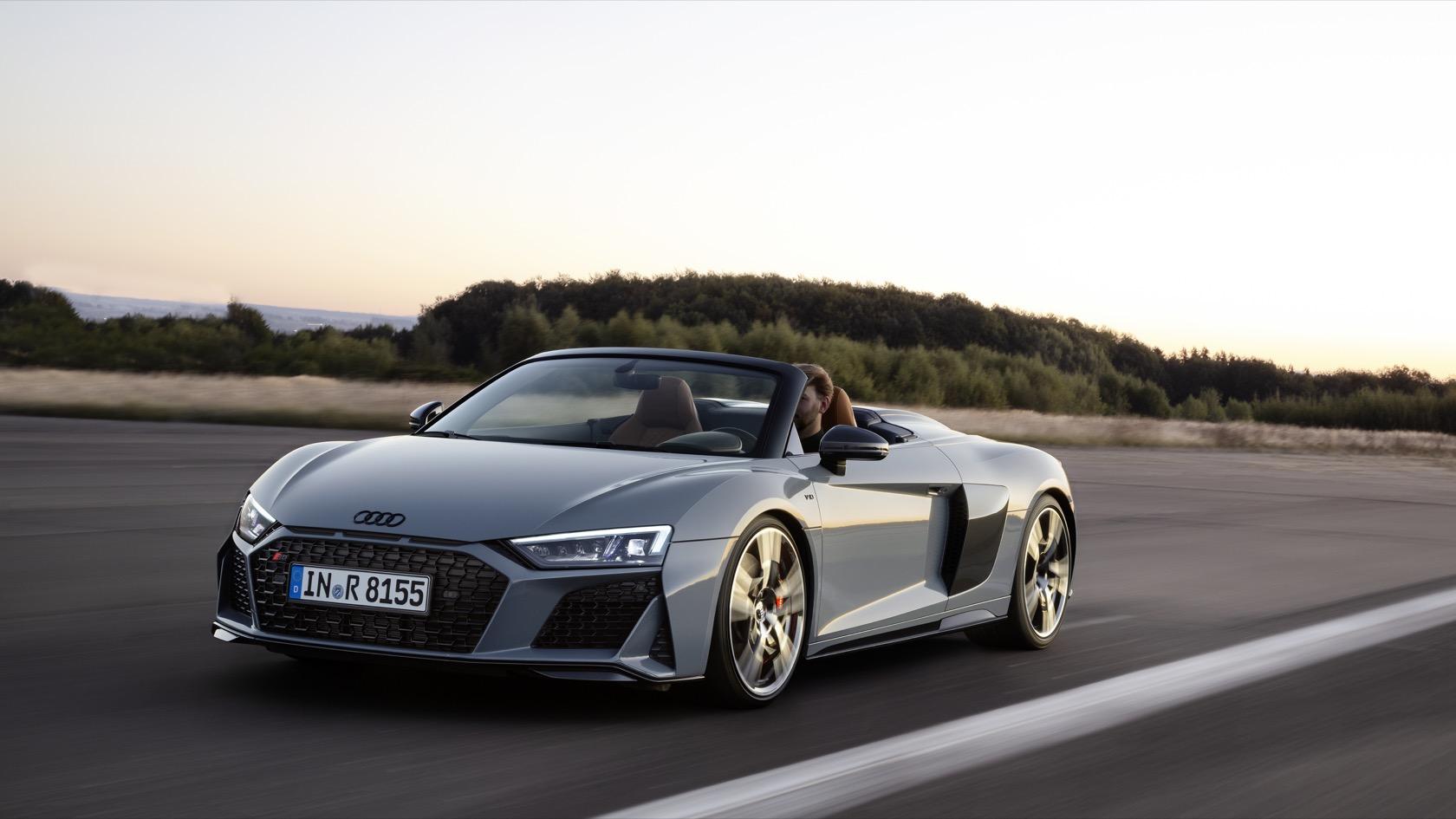 A set of flat slits have been added, at the leading edge of the hood and just above the grille. Audi says they're meant to be reminiscent of the Audi Ur-quattro brand icon. At the rear, there's a new, low-set air vent grille and an extended diffuser.
Audi's lovable V10 makes a reappearance, unsurprisingly, still naturally aspirated. There are two versions on offer for the 2019 R8, following in the footsteps of the current R8 V10 and R8 V10+. The automaker isn't talking specific power figures yet, only that there'll be an increase compared to the existing R8's 532 hp and the V10+'s 602 hp.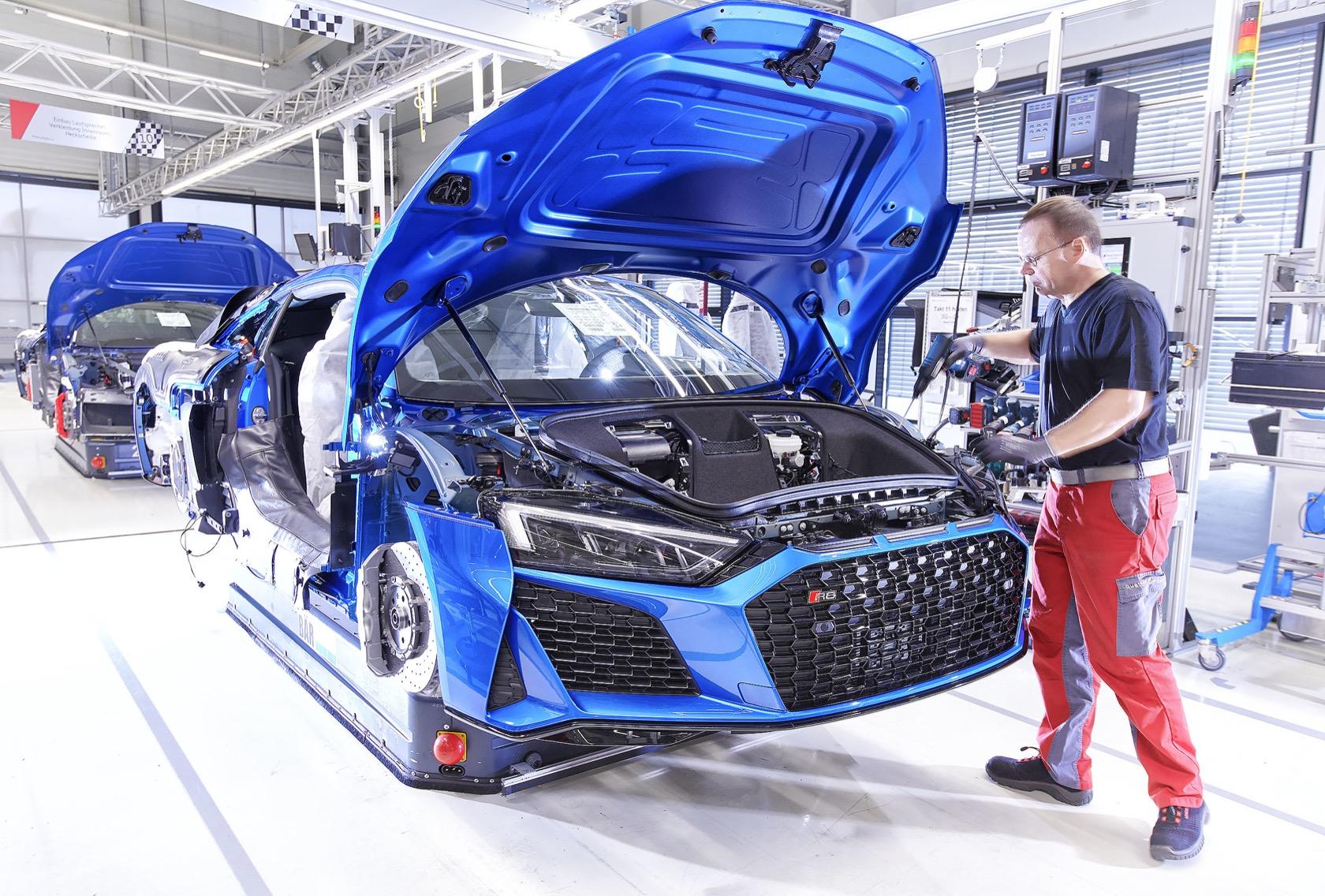 There's a separate radiator, controlling the temperature of the engine oil, which is delivered from a dry sump. The pump module for that can handle lateral acceleration of 1.5 G. Audi will offer a choice of plastic or carbon fiber engine covers.
Depending on engine, there'll be a choice of three exterior packages. Each will have different trim for the front splitter, sides, and diffuser. A gloss black finish for the Audi rings and other exterior badging is optional, while Audi is adding Kemora Gray and Ascari Blue to the paint line-up.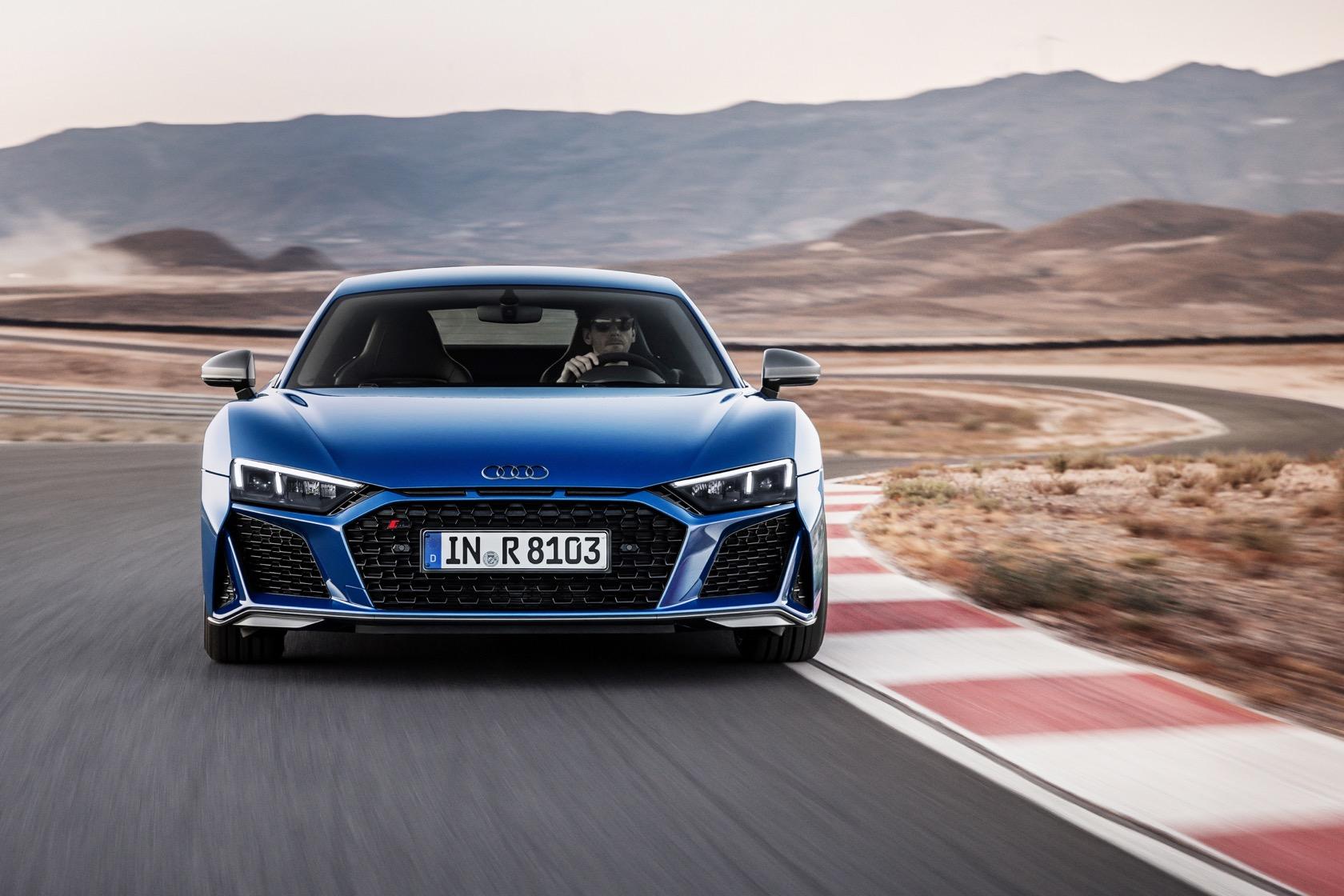 19-inch wheels are standard, with ultralight 20-inch fully milled wheels – in a five-V dynamic design – are optional. They come with new summer and sport tires. Ceramic brake discs are optional too, upgrading the standard steel discs. If you've got the cash for it, the front stabilizer can be made from carbon fiber-reinforced polymer (CFRP) and aluminum. Audi says that alone will reduce weight by around 4.4 pounds.
Compared to the outgoing R8, the 2019 car's suspension has been tweaked for more stability and precision. Dynamic steering is optional; electromechanical power steering is standard. The latter has been reworked for more feedback from the road.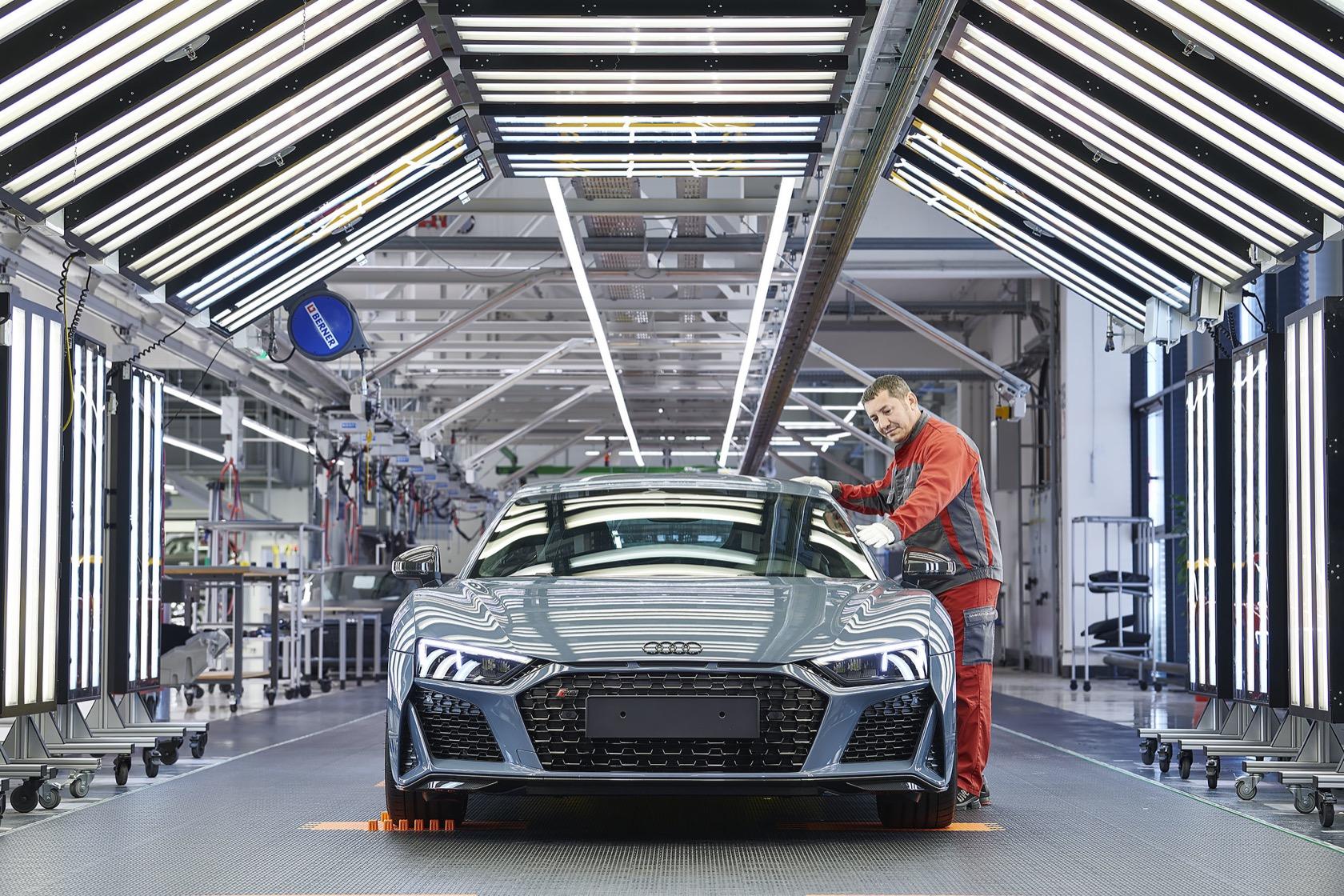 Underscoring Audi's commitment to making a supercar you can drive every day, three new drive mode programs have been added to the drive select system: dry, wet, and snow. The automaker says that, in the top-spec car, changes to the ESC have improved braking. From 62.1 mpg to a standstill in almost 5 feet less than the old car.
What you might not realize at first glance is just how much of the 2019 R8 road car is shared with Audi's racing variants. In fact, around 50-percent of the R8's parts are shared with the R8 LMS GT3, and 60-percent with the R8 LMS GT4. "No other automobile is so close to motor racing as the R8," Oliver Hoffmann, Technical Managing Director of Audi Sport GmbH, boasts.
We won't have long to wait to see those similarities in action. The 2019 Audi R8 will go on sale in Europe in Q1 2019, with pricing – and US availability – to be confirmed closer to release. There'll be both Coupe and Spyder convertible versions.