The 2017 Ford Raptor is already a very cool performance truck with lots of power and style right off the showroom floor. Shelby made its name tweaking Mustangs, but in recent years it has turned its hand to more vehicles than the iconic Pony Car, including the Raptor. Shelby has announced that it will be making the 2018 Shelby Raptor.
The truck is based on the standard 2018 Ford Raptor that already makes 450 hp and 510 lb-ft of torque from it 3.5L twin-turbo V6 engine. The engine puts power to all four wheels when needed via a 10-speed automatic transmission. Ford also fits the Raptor with a locking center differential.
Once Shelby is done massaging the Raptor, the truck gains 75 hp for over 525 hp and a massive 610 lb-ft of torque. Shelby Raptors also get suspension upgrades with a two stage shock system. The truck also gets bigger wheels and tires along with interior and exterior style upgrades.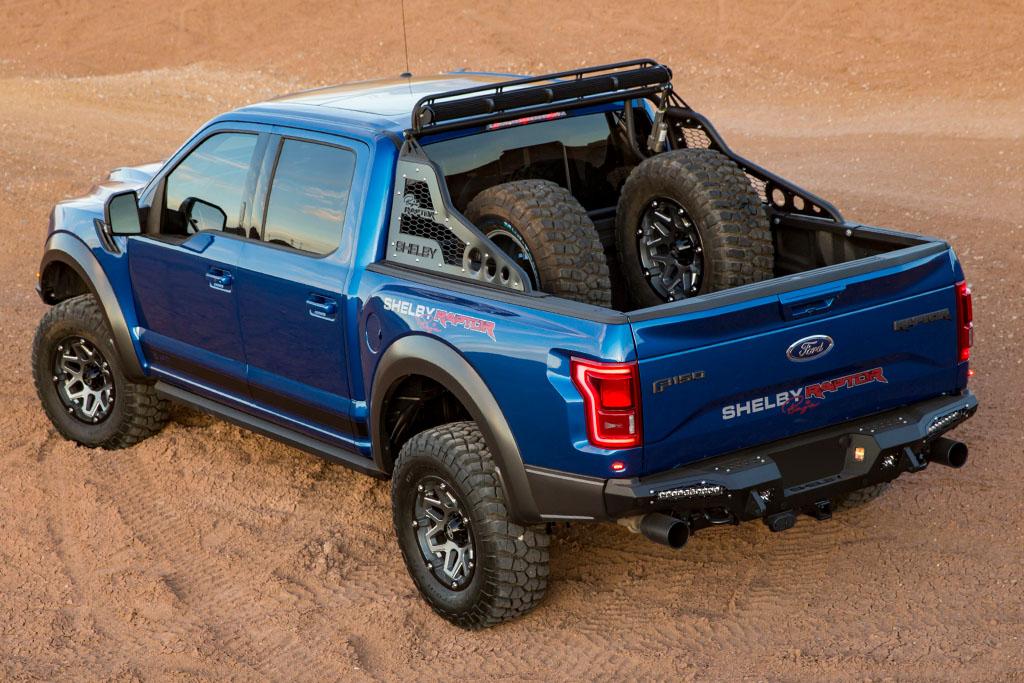 Shelby says that the 2018 Shelby Raptor will ring in at about $117,460 including the base Raptor. That is assuming your base Raptor is in the $68,165 range the average Raptor stickers for. If you already own a 2017 Raptor, you can send it to Shelby for a conversion for $49,295. Yes, the conversion costs nearly as much as the entire truck.
Shelby will only make 500 2018 Shelby Raptor trucks. Each of the trucks will be in the official Shelby Registry as well. I wonder if Shelby has to beef up the transmission at all, 610 lb-ft is a lot of torque.
SOURCE: Shelby