2018 Porsche Cayenne SUV Leaks Ahead of August 29 Debut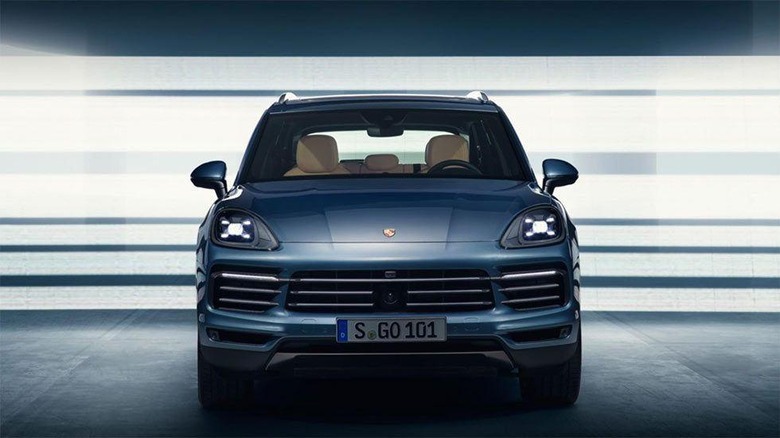 Porsche has already announced that it will go official with the unveiling of the 2018 Cayenne SUV on August 29. The unveil will be the first major premiere of the new Cayenne at the Stuttgart-Zuffenhausen site and it will be streamed by Porsche on its media site. That official launch will happen tomorrow, but if you can't wait to see what the redesigned SUV will look like, images of just about every aspect of the vehicle has leaked.
The images show the redesigned SUV inside and out. One of the big changes is with the front fascia that has a larger center grille with two smaller openings on each side. Porsche made the side profile of the Cayenne sharper and the SUV gets some new wheels. The backside of the SUV was also redesigned and has a rear light-bar that looks a lot like the rear lights of the Panamera.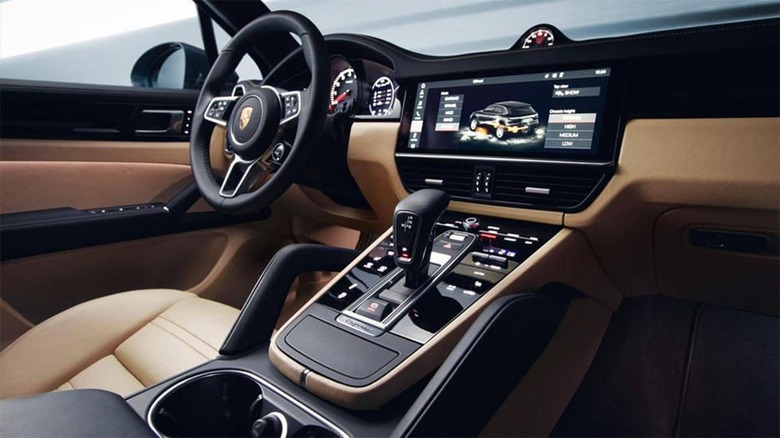 Exhaust tips are rectangular on all models regardless of trim. The hopped up and more powerful version of the Cayenne is expected to get quad exhaust tips. Inside the Cayenne is an interior that looks very luxurious and has plenty of sportiness as well. The interior in the images is a two-tone beige and black setup that looks very nice. The good news is that while this is the beige interior version, the dash is black and should prevent glare. There was a class action suit against Porsche over the beige dash boards causing too much glare in many 2007-2016 Porsche models.
The 2018 Cayenne uses the VW group's MLB Evo platform, the same platform is used for the Audi Q7 and the coming VW Touareg. Porsche will offer the new Cayenne with V6 and V8 turbo engines at launch. If you are wondering about a diesel version, that might be a while.
A diesel is reportedly delayed due to Porsche parent firm VW's diesel engine related legal issues. The official debit for the 2018 Cayenne will come on Tuesday, August 29 at 3:00 p.m. eastern. One of the coolest bits of the interior is the large centrally mounted screen that is used for GPS nav. Perhaps Porsche will show off the performance oriented Cayenne models at the official unveil.
SOURCE: Motor1