Owners of 2007-2016 Porsche models might get free sunglasses thanks to suit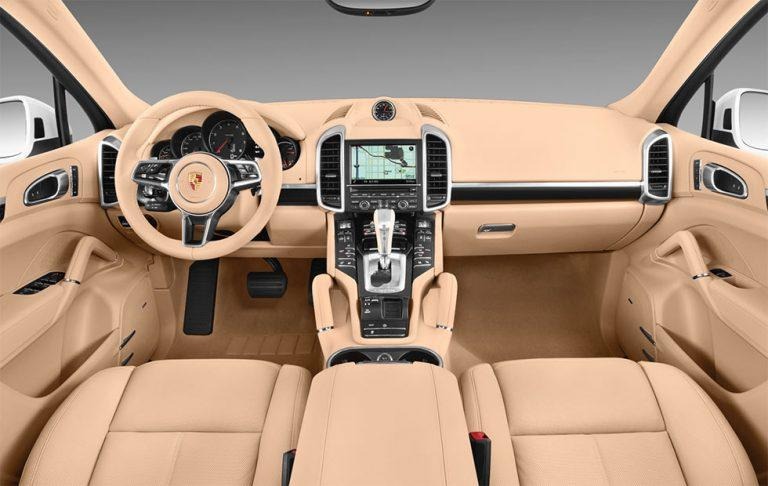 An old adage says that the way the rich stay rich is by not spending money. If you are one of the lucky folks who parted with some of your cash to buy or lease a Porsche sometime between 2007 and 2016 with a certain interior color, a class action suit might net you some money from the iconic sportscar maker. A class action suit against Porsche alleges that the glare coming off the interior panels of some Porsche models creates enough discomfort that owners had to go out and buy polarized sunglasses to drive the vehicles safely.
The class action suit covers anyone who purchased or leased a 2007-2016 Porsche vehicle of any model with Sand Beige, Cognac, Luxor Beige, Natural Brown, or Platinum Grey dashboards. Those who had to go out and buy sunglasses or make other modifications to their cars to be able to comfortably drive them and avoid the glare can get between $50 and $175 from Porsche as compensation.
The suit has its own website, DashboardGlareClassAction.com and if you own one of these covered Porsche models, you are running out of time to get money for those sunglasses. The suit site lists the deadline to file for your money as June 25, 2018. That means you have about a year to file and get your loot.
According to the suit website, the class action came about after two other suits were combined, those original suits were Chan, et. al., v. Porsche Cars North America, Inc. which was consolidated with Roy Jones, et. al. v. Porsche Cars North America, Inc.. The suit alleges that, "2007-2016 Porsche vehicles equipped with certain colored dashboards are defective due to the intensity of reflected images off of the dashboard and onto the inside of the windshield ("Windshield Reflection" or "Glare")."
Porsche hasn't been found liable for any claims alleged in the suit and the compensation is a voluntary settlement. To get any money, there is a review process. That process includes sending required documents proving you own or leased a covered Porsche vehicle at the time the user incurred an expense for polarized sunglasses. You also have to submit receipts or other proof that you paid out of pocket to minimize the glare alleged in the suit. Courts still have to approve the proposed settlement. The 2016 Porsche Cayenne Turbo we reviewed lacked the offending interior color, you can read more about the SUV for details.
SOURCE: MotorTrend