2018 Lenovo Legion gaming notebooks detailed: Up Close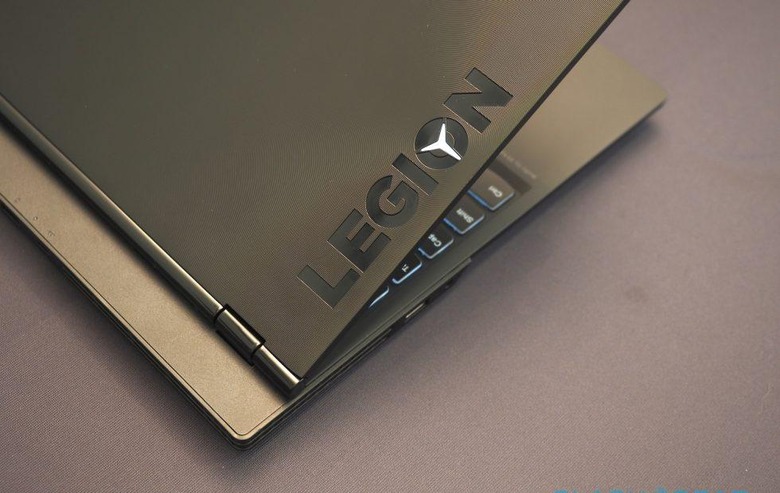 Today we're going to run down each of the three gaming notebooks Lenovo just announced just before E3 2018. These devices are either updated or completely new, and they each come with the latest in top-level GPU and CPU under the hood. There's even some color dashed in for good measure. They're all in the LEGION brand of Lenovo products, and they're all heading toward your gaming room ASAP.
Lenovo Legion Y laptops
Three new laptops were revealed in their 2018 shapes and forms, each in the "Y" series of Lenovo Legion devices. There's a Lenovo Legion Y530, Y7000, and a Y730. The order I've just listed these laptops in is also the order in which they're powered and priced, low to high.
Y7000 (2018) - undercover gamer
The least of these is the Legion Y7000, a notebook with a 15.6-inch FDH anti-glare IPS display with a single colorway: Onyx Black. This machine has an aluminum cover, 8th Gen Intel Core i5 or i7, and up to NVIDIA GeForce GTX 1050Ti GPU inside. This device has options for an either 60 or 144hz panel, and there's very little surrounding said panel – just enough bezel to keep your eyes in one place.
Below you'll see a set of three thumbnails – tap them to see the full specs of each of the laptops in this Legion collection. Each of these devices was first revealed here on June 11th, 2018 at E3 2018.
Y530 (2018) - soft and cuddly
The mama bear of this trio of new laptops is the Lenovo Legion Y530. This laptops has several display options, all across a 15.6-inch FHD panel with IPS LCD display technology. This device has a soft touch palm rest and the ability to open up its display panel up to 180-degrees back. Like each of the other laptops in Lenovo's collection today, this device has side and rear ports aplenty.
Y730 (2018) - the big beast
Next is the Lenovo Legion Y730-15/17. This device is the most impressive of the bunch, coming with both 15.6-inch and 17.3-inch display panel options. Both panel sizes are 1920 x 1080 pixels dense and both are IPS LCD, but there's also two options: 144Hz or 60Hz. This laptop has an exterior RGB lighting system with per-key Corsair RGB keyboard customization. Inside is a Dolby Atmos Speaker System, and JBL audio's along for the ride.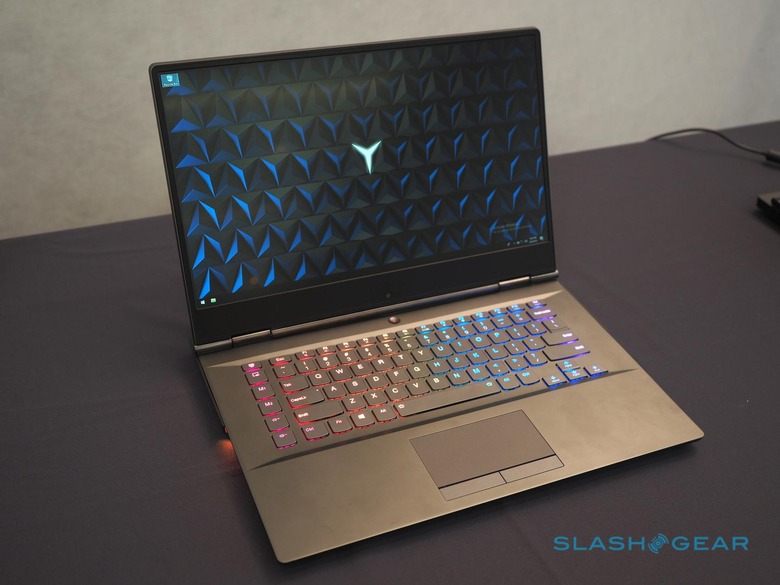 This Lenovo Legion Y730 rolls with an NVIDIA GeForce GTX 1050Ti GPU with 4GB DDR5 RAM. Users have a wide variety of options for RAM and internal storage, and the two display sizes carry their own uniquely sized battery. This is the laptop of the bunch that does not hold back, so to speak.
General Availability
The Y7000 is scheduled to arrive in August of 2018 for general availability starting at $960. The Y530 is scheduled to appear first in June of 2018 for $930. The Legion Y730 series are scheduled to begin to appear in September of 2018 for $1180 (for the 15.6-inch model) and $1250 (for the 17.3-inch model). See the timeline below for more on Lenovo's OTHER Legion machines.