2018 Jeep Wrangler strikes a rugged tech balance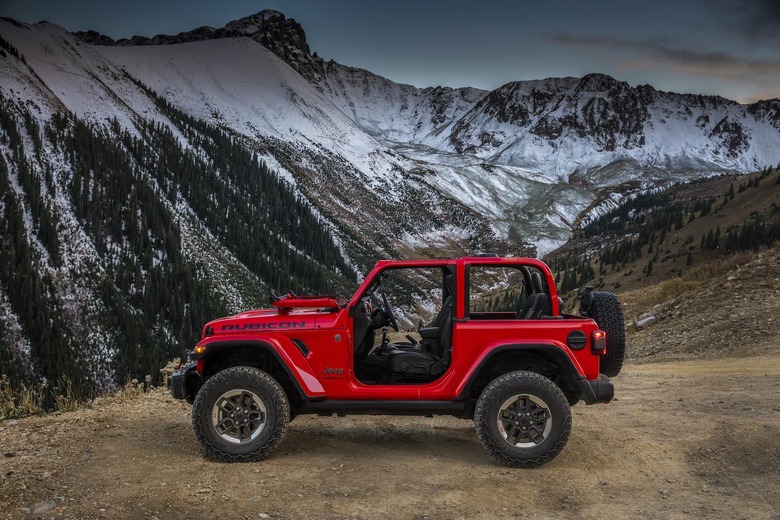 Rebooting an icon is a tricky business, and while the 2018 Jeep Wrangler's off-road abilities might be solid, there's no telling whether Fiat Chrysler can successfully navigate demanding fans. Jeep's all-new, next-generation 2018 Wrangler has a lot riding on it, as FCA attempts to strike a balance between what made the original such an enduring success, and today's world of emissions standards and demands for refinement.
The full reveal isn't due to take place until November 29, when FCA will take the wraps off the new 2018 Wrangler at the Los Angeles Auto Show 2017. Still, that hasn't stopped the company from whetting appetites today. As teases go, there are some surprises and some aspects you probably could've predicted.
The styling is classic Wrangler with a modern twist. That starts from the keystone-shaped grille and round headlamps, and then works back, all the way to the square tail lamps at the rear. While it might look squared-off and chunky, Jeep claims it's actually more aerodynamic than before, which should have a net-positive impact on things like fuel economy and wind noise.
Jeep is saying the new Wrangler will combine that retro appearance with more fuel-efficient powertrains than the current generation SUV. It'll have more technology, too, since there's a general expectation among modern cars that they include features like adaptive cruise control and active safety aids for both passengers and pedestrians alike. Exactly what's on that list will be confirmed at the end of the month.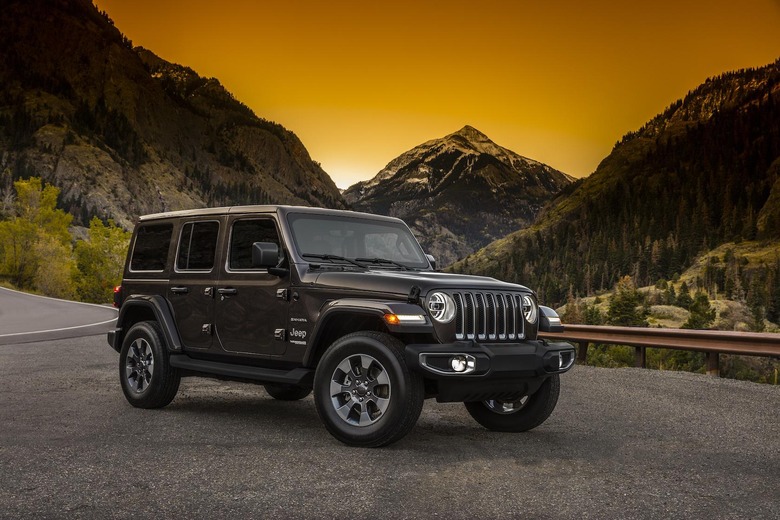 However, there'll also be more typical Wrangler fare, such as more open-air options. That includes a fold-down windshield, and what Jeep says will be "dozens" of different door, top, and windshield combinations available to order. As before, there'll be Rubicon and Safari variants of the SUV.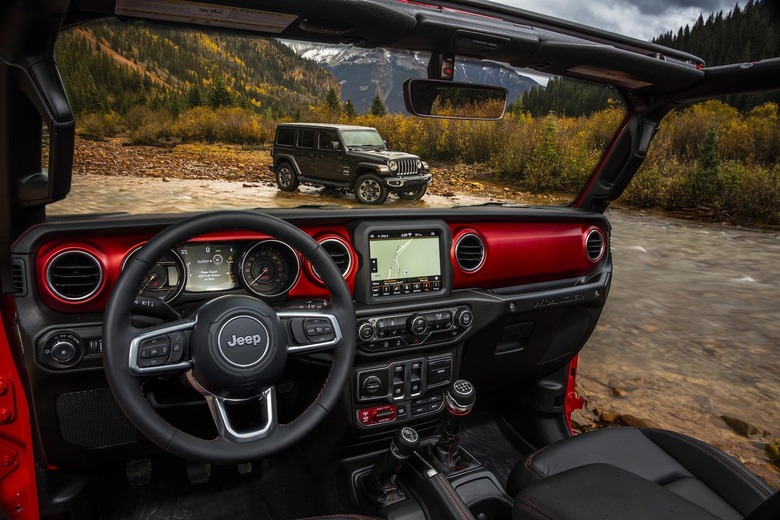 Inside, there's more chunky styling, though extra tech too. A sizable LCD has been squeezed in between the analog gages for the driver, while a larger touchscreen is atop the center stack. Underneath there are manual controls for HVAC, and below that all the switchgear for the various off-road settings, the rear differential, and more. Body color-matching trim panels and stitching are a striking touch.
It's invariably a risk to make too extreme a change to a much-loved model, but Jeep can't afford to play it too safe with the 2018 Wrangler. While it may be one of the longest-standing SUVs around, it's facing renewed competition from crossovers and more. We'll find out exactly how aggressive Fiat Chrysler plans to be at the end of the month.