2018 Dodge Challenger SRT Hellcat Widebody Packs Demon Girth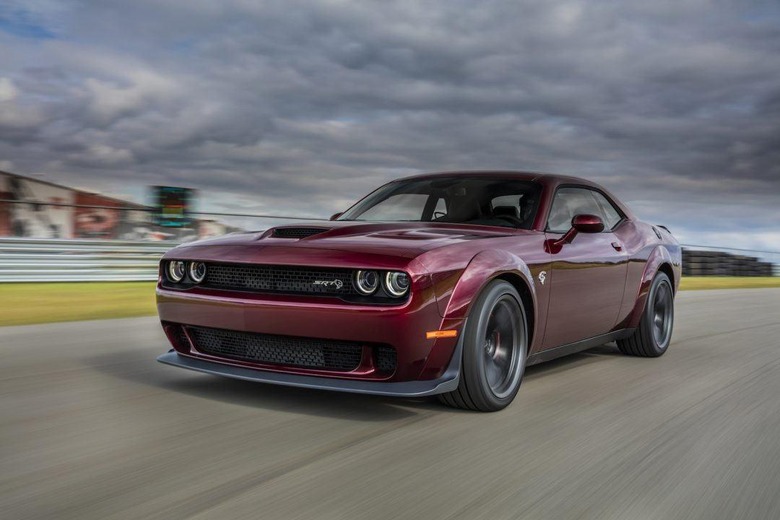 If you're of the mind that a good time is all about the girth, then the 2018 Dodge Challenger SRT Hellcat Widebody should satisfy. The latest iteration of Dodge's two-door muscle car, the Widebody looks to its horsepower-blessed sibling, the SRT Demon, for inspiration. No, it might not have the same potency under the hood, but it certainly looks the part.
That's courtesy of the fender flares from the 2018 Challenger SRT Demon, adding 3.5-inches of width to the coupe. Where the Demon is all about straight-line speed – we're talking about a car with a user-fitted drag racing kit, after all – the Hellcat Widebody makes an attempt to give the notoriously skittish kitty some extra grip.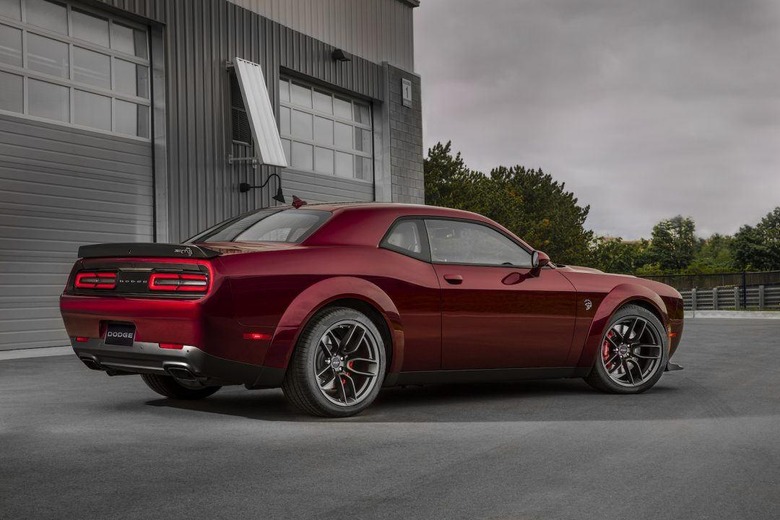 Dodge's answer is to fill those bulging arches with extra rubber. Specifically, new 20 x 11-inch "Devil's Rim" split five spoke aluminum wheels, shod in 305/35ZR20 Pirelli P-Zero performance tires. There's also a new electric power steering system, with the SRT Drive Modes now supporting customizable steering tuning to the car. You'll be able to switch between Street, Sport, and Track modes.
Throw in a new tread pattern for the ties, and you have a car which is measurably better on the track. Dodge says the Challenger SRT Hellcat Widebody bested its regular Hellcat sibling by approximately 2 seconds per lap on a 1.7 mile track. That adds up fast: around 13 car lengths after one lap alone.
The quarter mile run is improved, too, the Hellcat Widebody getting its power down more effectively and trimming 0.3 seconds off the regular Hellcat's time. 0-60 mph acceleration is cut too, from 3.5 seconds in the standard car, to 3.4 seconds in the Widebody. Top speed is 195 mph.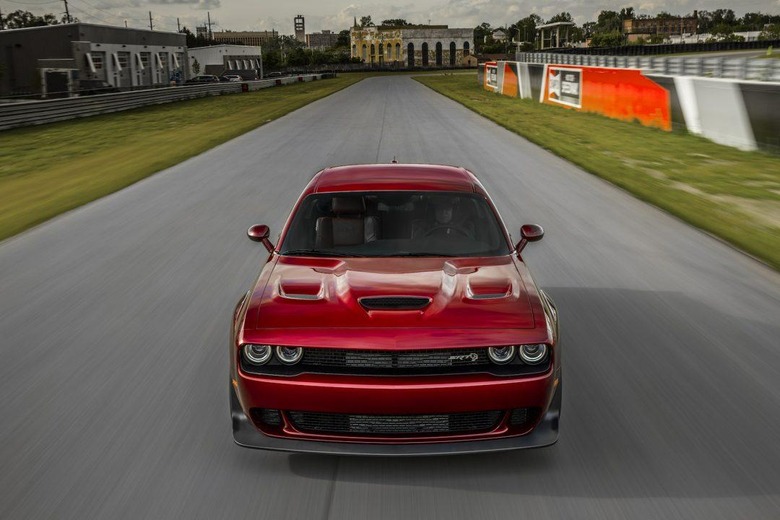 For anyone who has driven the Hellcat in earnest and inexplicably found themselves traveling sideways instead, however, it's the lateral grip that will be the biggest advantage. On a skid pad, the Widebody's grip hits 0.97g, Dodge says, an increase of 0.04g over the regular car.
If it's mainly looks you care about, there's more than just the beefier fenders. The Hellcat Widebody packs a power-bulge aluminum hood with a center intake and dual heat extractors, illuminated Air-Catcher headlamps that suck in air through the parking lamps, and a combination of the Demon's front splitter and the Hellcat's rear spoiler. There's also a new, Hellcat-exclusive grille and fender badging, quad projector headlamps, and a standard Brembo brake system with two-piece 15.4-inch rotors and six-piston front calipers.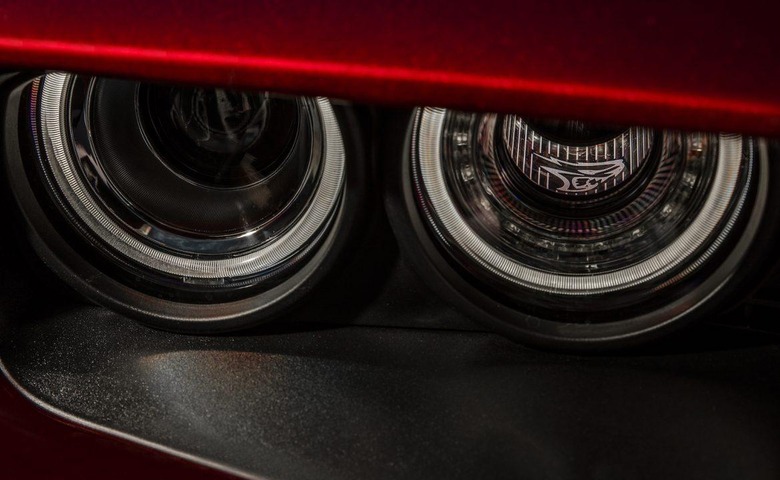 You'll probably need them, given the 6.2-liter supercharged HEMI V8. That's putting out 707 horsepower and 650 lb-ft. of torque; Dodge will sell it to you with either a Tremec six-speed manual or a TorqueFlite eight-speed automatic. Production of the 2018 Challenger SRT Hellcat Widebody kicks off this summer, with deliveries to dealers in Q3 2017. If you're ready to take the girth, expect to pay $71,495 (plus $1,095 destination).