Dodge Demon declares war on dealer price-gouging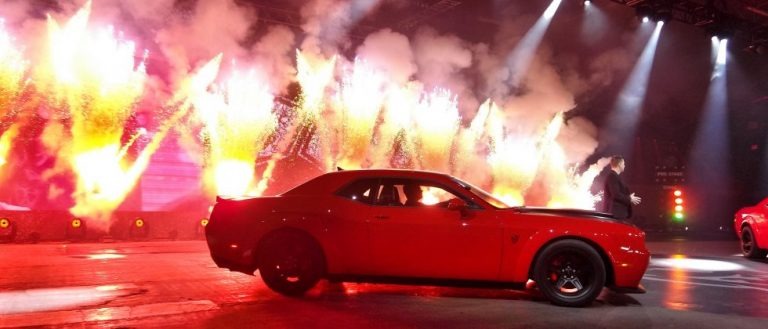 We knew two things about Dodge's 2018 Challenger SRT Demon: first, that with 840HP it would be crazy-powerful, and second, it would be in hot demand. Now, Dodge is spilling some details on how it plans to manage that demand, and there's surprisingly good news. Unlike most enthusiast-focused cars, which suffer sometimes shocking dealer price-gouging, the Demon may well be actually sold at its MSRP.
That's Dodge's goal, anyway, and it's using what powers it has over the supply chain to enact it. With final retail pricing for cars set by individual dealerships, Dodge can't do more about exact numbers than set a Manufacturer's Suggested Retail Price, or MSRP. However, it can threaten to put dealers who slap a huge premium on that to the back of the line for car deliveries.
Indeed, that's just what it's doing. The Challenger SRT Demon will have an MSRP of $84,995, including a $1,700 mandatory gas guzzler tax, but not including the $1,095 destination fee. The "Demon Crate", which includes all the hardware necessary to unlock maximum horsepower, will be $1. That brings the total to $87,791.
Any Demon sold at, or below, MSRP will get "priority scheduling" Dodge has confirmed today. That means lower serial numbers, which traditionally has been more appealing to enthusiast buyers and, thus, the dealerships serving them.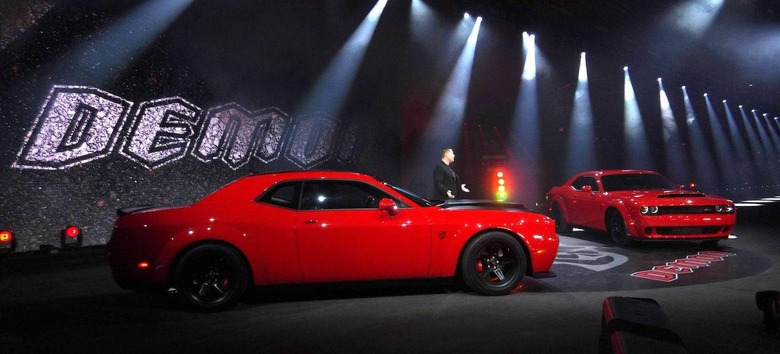 In contrast, any Demons sold at a price exceeding Dodge's MSRP will "be produced after priority production is completed," the automaker warns. Dealers will be able to begin placing orders in the US from tomorrow – Wednesday, June 21 – while production will kick off later this summer. Dodge will make only 3,000 for the US, and a further 300 for Canada, with deliveries expected from the fall.
Now, it's worth noting – before the dealerships get up in arms – that Dodge isn't threatening to withhold supply altogether. Dealerships will still only be allowed to order as many Demons as they've been allocated, with that figure based on previous success at shifting other high-powered SRT cars.
That means having sold more than one SRT Hellcat in the past 12 months, Dodge says, with allocation based on 60-percent SRT Hellcat and 40-percent Charger and Challenger sales performance. There'll be a special Demon Concierge hotline by which buyers and dealers can track the progress of their build.
It's all part of Dodge's attempt to maximize the Demon's usefulness as a halo car. While interest is undoubtedly high in the drag-centric car, not everybody will be able to afford it. "We know some dealers may be tempted to sell to the highest bidder, Tim Kuniskis, Head of Passenger Car Brands, Dodge, SRT, Chrysler and FIAT at FCA North America said of the plan, "but we are encouraging them to leverage the Demon as a halo for both the brand and their dealership, to bring customers into their showrooms and see everything we have to offer."
Dealer mark-ups have become one of the more controversial aspects of the sales model in the US. Popular cars like Ford's Shelby Mustang GT350 and Focus RS, for instance, have been seeing as much as five-figure increases over MSRP in some regions, with salespeople counting on demand for niche vehicles cutting them an extra profit. Indeed, the eagerly-anticipated 2018 Honda Civic Type R has been seeing as much as $30k added to the car's list price for the earliest cars.