2018 Audi A5 & S5 Cabriolet models bring open-top fun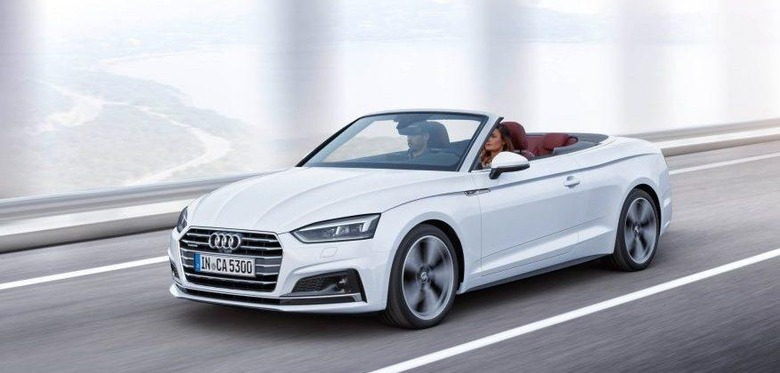 It was only a few months ago that Audi introduced the latest version of its A5 and S5 two-door coupes, but the German manufacturer has wasted little time in unveiling the new convertible models. The latest A5/S5 Cabriolet will be labelled as a 2018 model when it arrives at US dealerships in the spring of next year, the perfect timing for drop-top driving adventures.
Aside from the retracting roof, Audi's latest Cabriolets feature the same overall design as their A5/S5 hardtop cousins. However, the convertibles are 88 pounds lighter, thanks to the fabric top, and boast of increased shoulder room and rear legroom. Speaking of the top, Audi says it can opened in as little 15 seconds, and closed in just 18 seconds, all while moving at a speed up to 31mph.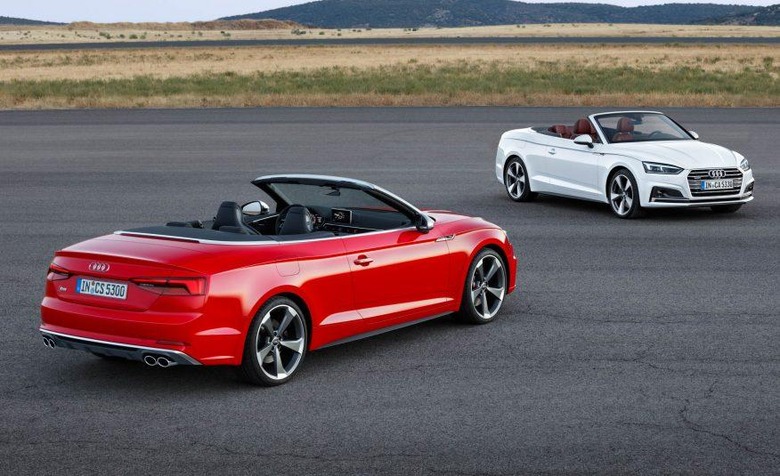 As far as the engines go, in the US the A5 Cabriolet will be getting 2.0-liter turbocharged four-cylinder engine with 252-horsepower and paired with a seven-speed dual-clutch automatic transmission. The more powerful — and premium — S5 Cabriolet, on the other hand, will be outfitted with a 3.0-liter turbocharged V6 with 354hp and an eight-speed torque-converter automatic. Both models will feature Audi's Quattro all-wheel drive.
The interior also remains largely unchanged from the hardtop A5, including Audi's Virtual Cockpit, which uses a large configurable display in place of traditional gauges. There's also three years of free 4G LTE and WiFi connectivity included with purchase.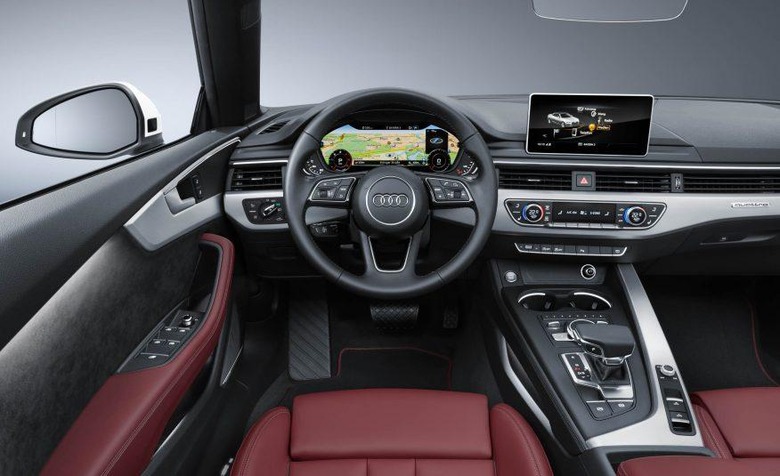 That doesn't mean these new convertibles aren't getting a few new features. These include the "acoustic" fabric top made from several layers, which promises to keep noise to a minimum when closed, and microphones embedded into the front seatbelts, so Bluetooth calls can still be heard when the top is open.
Audi says the A5/S5 Cabriolets will be available sometime in the spring months, following a German debut in March. Pricing, however, is yet to be announced.