Apple plans to release at least three new Mac models in 2018 that will include custom co-processor chips developed in-house, new reports suggest. The Cupertino firm has long been an Intel partner when it comes to its Mac notebooks and desktops. However, in recent years Apple has been turning its newfound mobile chipset expertise to desktop use.
Apple has been designing its own mobile processors for some years now, in the shape of the Apple Ax series of chipsets used in the iPhone and iPad. Although perhaps initially seen primarily as a way for Apple to balance the performance and power consumption of mobile devices, in recent years they've become far more capable. Indeed, in many metrics – such as 4K video processing – a modern iPad Pro or iPhone X can out-perform a more traditional desktop system.
One expectation, therefore, has always been that Apple might one day look to downplay its reliance on Intel for the processors in its macOS range. While we're not necessarily at that stage yet, according to a new report we should see another significant push into homegrown silicon in 2018 on the desktop.
At least three updated Mac models are set to use custom co-processors, Bloomberg's sources say, with the potential for release as soon as this year. The refresh will include a new desktop and two new laptops, the insider suggests. It follows two existing uses of custom Apple co-processors in macOS hardware already on sale.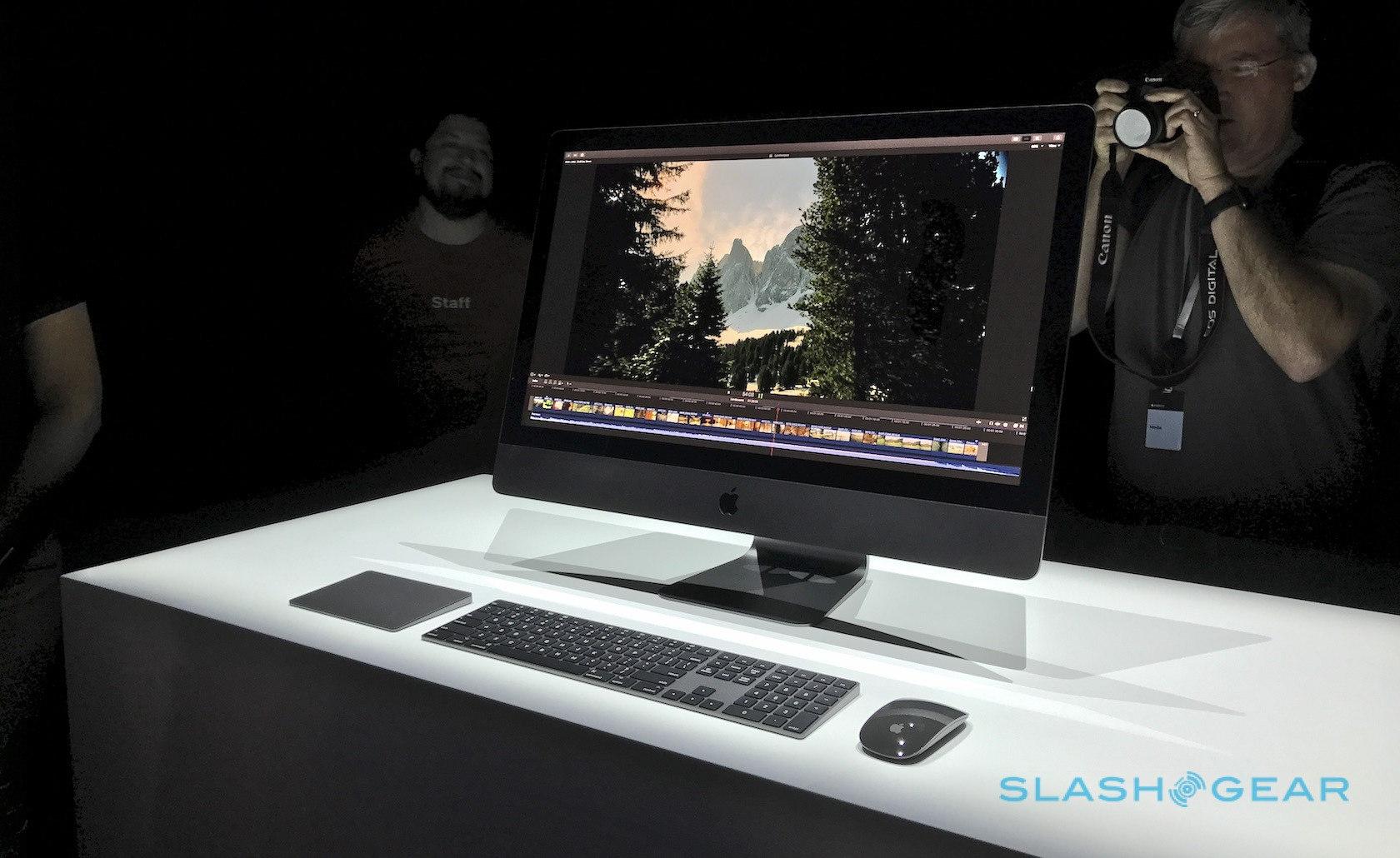 In the latest MacBook Pro, for example, Apple used its so-called T1 co-processor. Launched in 2016 alongside the MacBook Pro with Touch Bar, it was implemented to run the slim OLED touchscreen with which Apple replaced the traditional physical function keys. Unexpectedly, the ARM-based T1 actually ended up running a variant of Apple's watchOS, the platform it uses for the Apple Watch.
That was followed by a second custom co-processor in 2017. The Apple T2 is found in the iMac Pro, Apple's prosumer version of its all-in-one desktop. It's responsible for things like security and power management.
Exactly what the custom chips in 2018's Mac updates will be responsible for is unclear at this stage. So far, Apple's implementations have been around very specific functionality: security, a heavily-customized touchscreen, and macOS-specific power management. However there's plenty of scope for lessons learned with the iPad Pro and iPhone's graphics processing and more to be transitioned over to a new role on the MacBook, MacBook Pro, iMac, or Mac Pro.
Indeed, there could be even more significant departures from Apple's status quo ahead. Leaks earlier this month suggested Apple was finally ready to retire the 13-inch MacBook Air, and replace it with a 13-inch version of the MacBook. That, it has been speculated, could even bypass Intel silicon altogether and look to running macOS on an ARM-based Apple Ax chipset instead. That could have significant implications for battery life and multimedia performance, not to mention open the door to things like integrated 4G LTE.