2017 Toyota Prius Prime aims for 120MPGe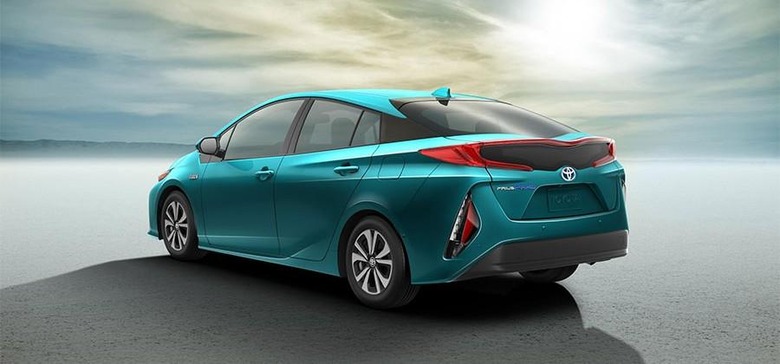 Toyota has rolled out the all-new 2017 Prius Prime at the New York Auto Show. The Prius Prime will be sold in all 50 states and Toyota is expecting the car to achieve a rating of 120 MPGe or higher. If that number is reached, it will be the highest rating for any plug-in hybrid vehicle. Reaching 120 MPGe would also mean 26% better economy compared to the previous Prius model.
The 2017 Prius Prime will bring an estimated two times longer electric driving range compared to the previous Prius Plug-in hybrid at 22 miles per charge. That 22-mile driving range will meet the daily commuter distance of about half the drivers in the US. Prius Prime can drive at up to 84mph while in EV mode, plenty fast for highway cruising.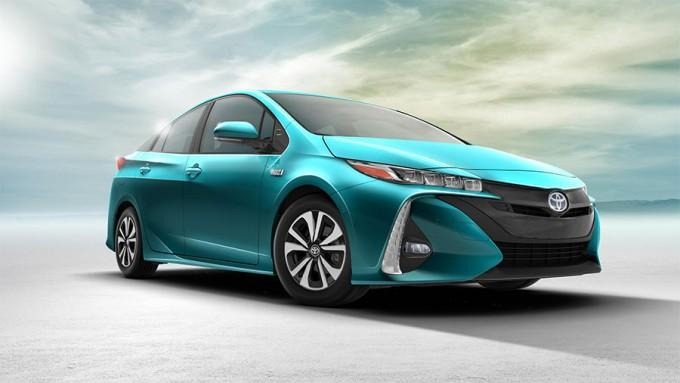 Prius Prime is 2.4 inches longer, 0.6-inches wider, and about an inch lower than the predecessor giving it more cargo room and a road-hugging stance. The car is fitted with automatic grille shutters to improve aerodynamics and reduce drag when airflow isn't needed. Toyota promises that the car will have a total driving range of 600 miles on an 11.3-gallon tank of fuel and a full battery charge.
The battery pack is 8.8kWh in capacity and the car uses the Toyota dual motor generator drive system with the electric motor and generator for drive force to boost acceleration performance. Regenerative braking helps capture electricity to store in the battery and improve fuel economy. The Prius Prime needs no special equipment to charge at home needing 5.5 hours to charge its battery completely from a standard home outlet. With a 240V outlet, charging takes half the time. The gas engine is a 1.8L Atkinson-cycle 4-cylinder with 40% thermal efficiency. Toyota offers the Prius Prime with Intelligent Parking Assist using ultrasonic sensors to aid in parallel parking. The system can actually steer the car into the parking space.