It's a name with history, so Lincoln has a lot to live up to with the 2017 Continental. Revealed at the NAIAS 2016, the classic badge has a brand new car, with Lincoln hoping its vision of "quiet luxury" chimes with drivers. This is no humble ambition, either, with the Mercedes-Benz E-Class in the Continental's sights.
Externally, there's a clear family resemblance to the 2017 MKZ launched in November – perhaps a little too much from some angles, you could argue – while hints of Bentley Flying Spur lurk around the front and rear arches.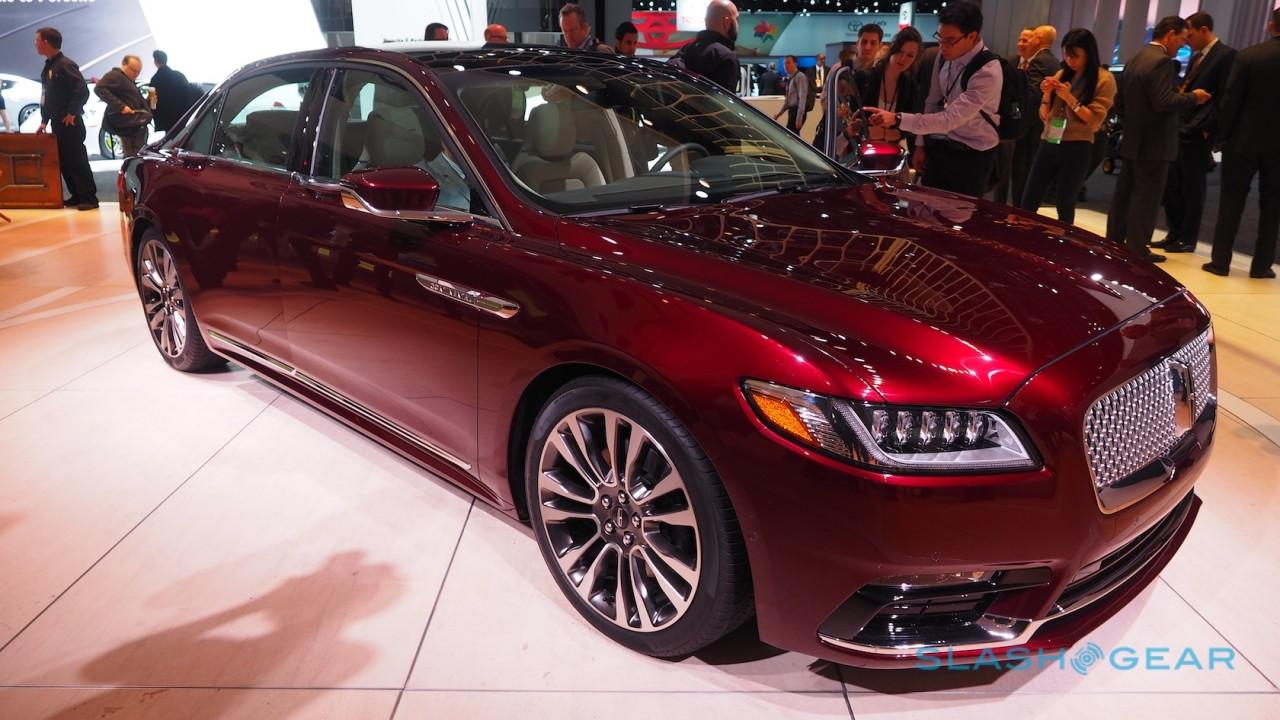 That's probably no bad car to ape, mind, if you're looking to make your mark on the high-luxe segment. Lincoln does have some interesting details of its own, mind, like the door handles integrated neatly into the shoulder trim like chrome ribbons.
In fact, detailing is Lincoln's big focus with the Continental, as it tries to convince drivers that not only does it have the basics sorted, but the special touches that elevate a premium car to luxury level.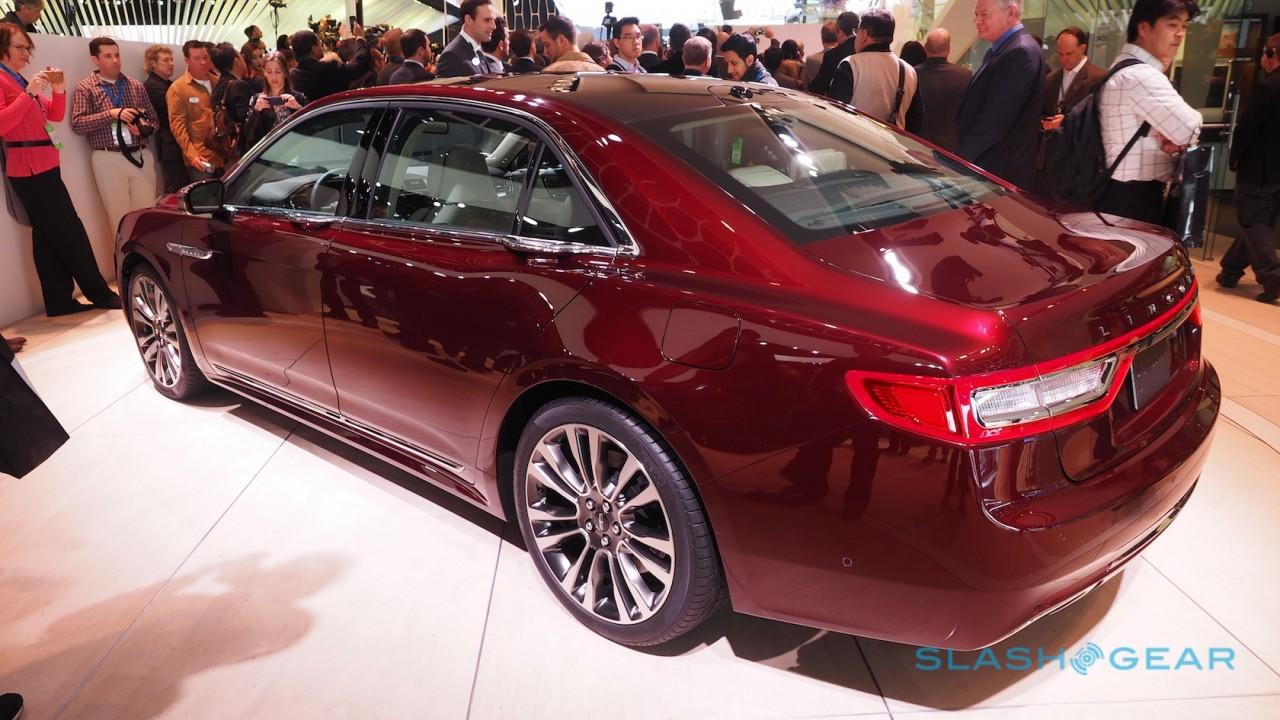 Get near the car and it wakes up with a soft light show, including mat lamps around the front doors. Those doors themselves have soft-open and soft-close motorization.
Inside, meanwhile, the front seats have multi-segment inflation: they deflate slightly to make it easier to slip in, then thigh support for each leg can be individually adjusted. Massage, heat, and cooling are optional, and can be added to the rear seats too.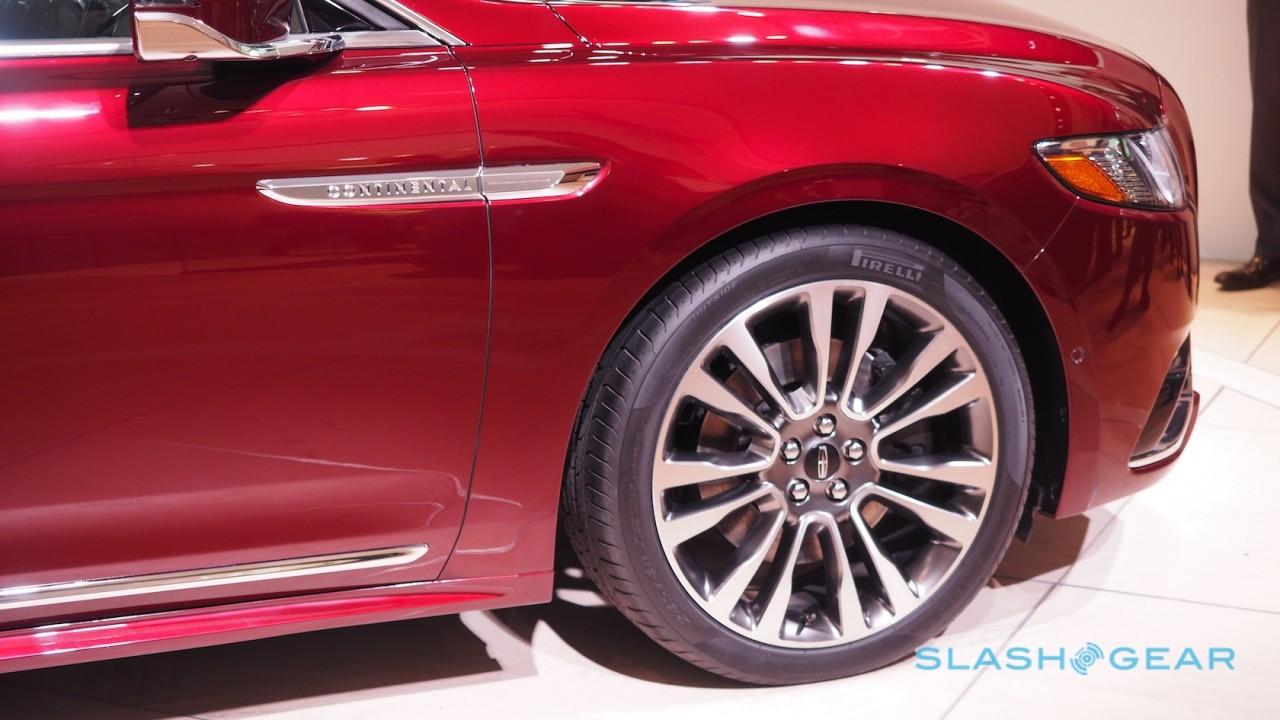 A Revel audio system is another option, and there's Active Noise Control and acoustic laminated glass to keep road noise out and music in. Three Lincoln Black Label finishes – Chalet, Thoroughbred, and Rhapsody – will be offered, and the dashboard features real wood and aluminum.
Lincoln is even counting the seat and trim stitching, with 6-7 stitches per inch which it says is a sign of greater attention to detail, and laser-cut wood trim. 360-degree cameras give a birds-eye view for parking.
As for actually driving, there's a twin-turbo 3.0-liter V6 with 400 HP and 400 lb-ft of torque. AWD is an option, with Dynamic Torque Vectoring, as is adaptive steering. Adaptive cruise control can be added too.
Whether all that's enough to win over fans of the traditional German automakers remains to be seen. No word on pricing at this stage, but Lincoln says the 2017 Continental will go on sale in the US this fall.