Lincoln's 2017 MKZ scales up luxe and glitz with 400HP V6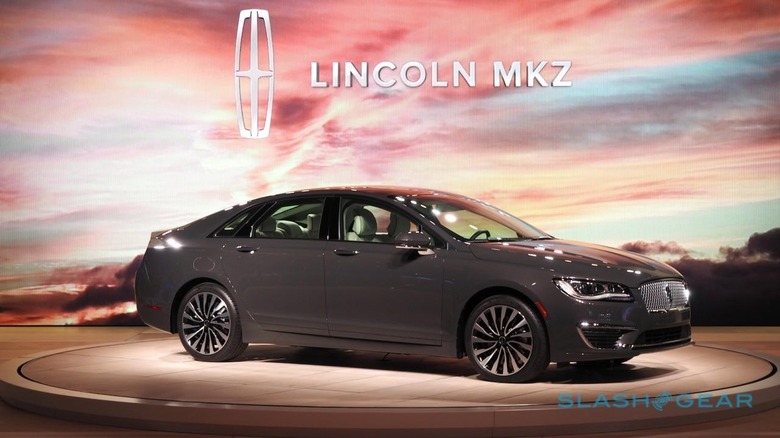 Lincoln has unveiled the 2017 MKZ, its latest luxury sedan, throwing in the company's latest design language, a new engine, and a better-equipped interior. It's an important model for Lincoln, too, the best-selling car in the company's current line-up. It's also a solid hybrid seller, with around 30-percent of all MKZ's having a combined gas-electric powertrain.
For the 2017 MKZ, there's a new 3.0-liter engine that'll be exclusive to the marque, a twin-turbo GTDI V6. That'll be good for 400 HP and 400 lb-ft of torque, and come paired with Lincoln's all-wheel drive.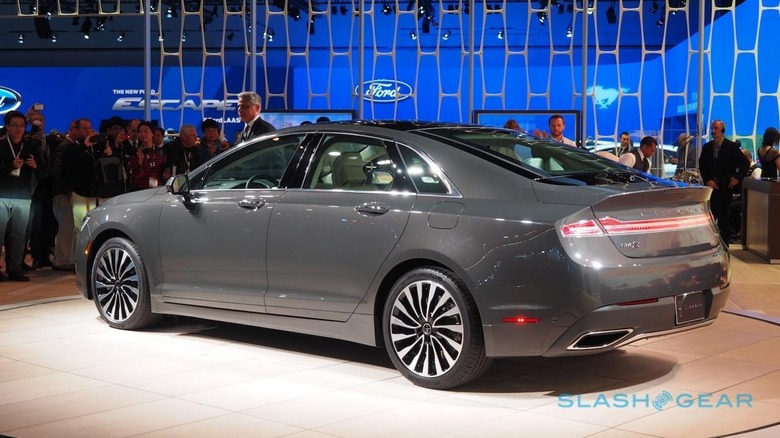 An optional Driver's Package, available only with the new engine, will add in dynamic torque vectoring. A 2.0 liter four cylinder GTDI with 245 HP and front-wheel drive will also be available. Both can be fitted with Lincoln Drive Control, for switching between Comfort, Normal, and Sport modes and adjusting the electric power-assisted steering and continuously controlled damping.
The exterior is a subtle evolution of the old MKZ, with Lincoln's bolder mesh grille and LED lighting. I can still see a fair amount of Cadillac to the rear lines, and I'm not sure Lincoln's choice of battleship grey was the most flattering paint finish, mind.
Inside, there'll be three Lincoln Black Label interior packages to choose between, as well as options like a full-retractable panoramic glass roof. A Revel audio system will also be on the options list.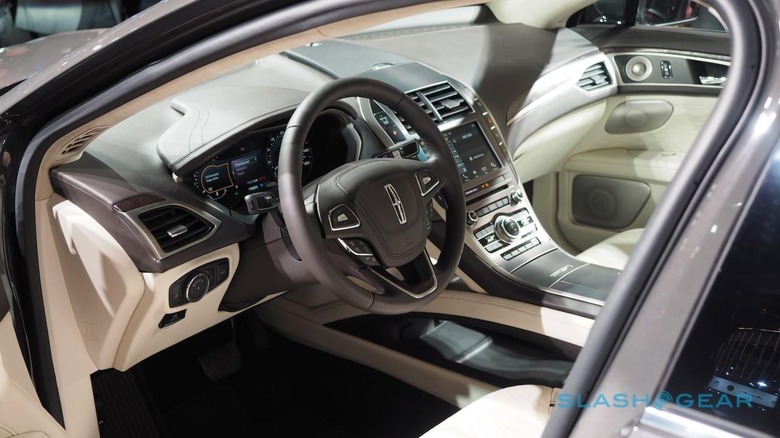 For the driver, there'll be adaptive cruise control as an optional upgrade, with support for stop-go traffic and auto-braking. Better still, auto-hold will keep the car stopped without the brakes being applied, and there's auto-part for parallel and perpendicular spaces, together with optional assistance for getting out again later.
The center console has a floating design, with several tiered storage areas, and Lincoln claims that its engineers paid particular attention to the sound and feel of the switchgear. Not something I could spend much time assessing on the LA Auto Show floor, but important if Lincoln's message of "quiet luxury" is to pan out to actual sales.
The new 2017 Lincoln MKZ will go on sale in the summer of next year, with pricing yet to be confirmed.