2017 Hyundai Elantra test drives go on-demand with Amazon Prime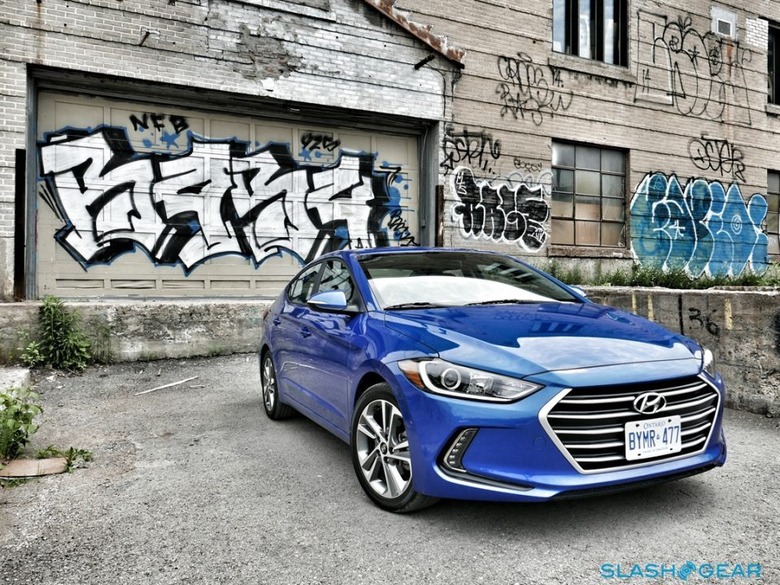 Amazon Prime isn't just a convenient way to get items on your door step in a day or two: now customers in Los Angeles can also use it to arrange a test drive of the 2017 Hyundai Elantra. The test drives can be arranged under Amazon's new "Prime Now. Drive Now." test driving program, something Hyundai describes as a "limited-time" option that will be available for only two weekends. Those who take advantage of it can schedule a test drive and have the car brought to their location, wherever it may be, for a quick jump behind the wheel.
The Amazon Prime test drives were available this past weekend (August 20 and 21) and will be available again next weekend (August 27 – 28) — but only to Amazon Prime Now customers located in the Los Angeles and Orange County regions. The scheduled test drives are for blocks of 45 to 60 minutes, and will involve what Hyundai describes as a 'trained expert' delivering the vehicle and, presumably, answering all the questions you have about it.
2017 Hyundai Elantra Takes On The Top 3 Compact Sedans In America
The test drives can be arranged for wherever you'd located, not just your home — Hyundai says even your office or a nearby coffee shop can be arranged — and they're available starting at 9AM and running through 7PM. Those who enjoy the vehicle enough to make a purchase will be sent to their nearest Hyundai dealer to buy the car.
Hyundai says the marketing agency DriveShop is providing the individuals who are facilitating the test drivers. It isn't clear whether Amazon plans to tap other auto makers in the future for similar test driving experiences, nor whether the future may see such test drives available in a larger array of cities with Prime Now coverage.