2017 Ford Escape Plays EcoBoost And Safety-Tech Cards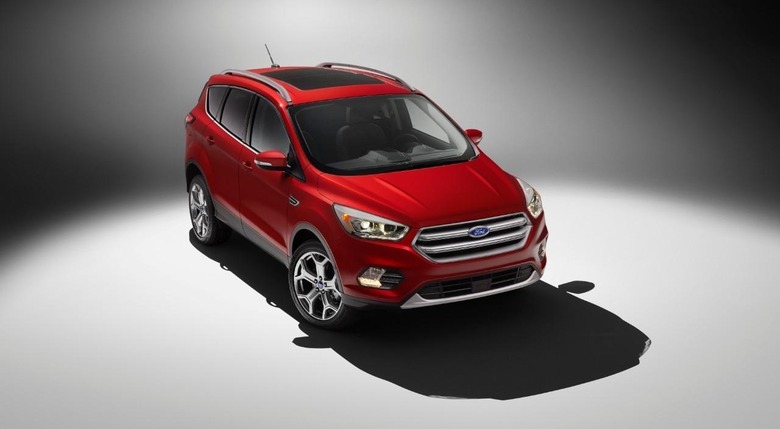 The LA Auto Show 2015 is almost upon us, and a refresh of Ford's compact SUV, the 2017 Escape, is setting the scene. Set to be offered with a choice of two of the company's EcoBoost engines, the new Escape hangs its promise around frugality and connectivity, with Ford betting that the young families that it targets with the car will be focused on high-tech ways to save money and time.
On the engine front, that means a range dominated by Ford's turbocharged gas engines. Though the Escape S sticks with the 2.5-liter i-VCT four cylinder from the old car, most of the models will get either a 1.5-liter or 2.0-liter EcoBoost.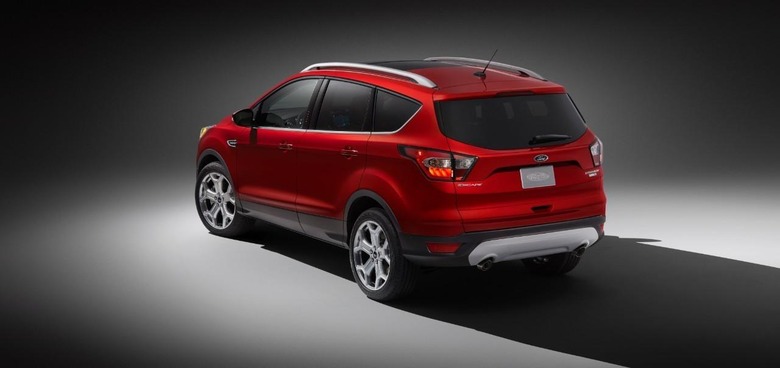 On the Escape SE and Titanium cars, the 1.5-liter will be standard. Though it's smaller than the outgoing 1.6-liter engine from the old car, Ford expects it to still deliver around 180 HP and 185 lb-ft of torque.
The 2.0-liter engine will be an option for those trims, with 245 HP and 275 lb-ft of torque. Either way, there's a six-speed automatic transmission, with optional paddle shifters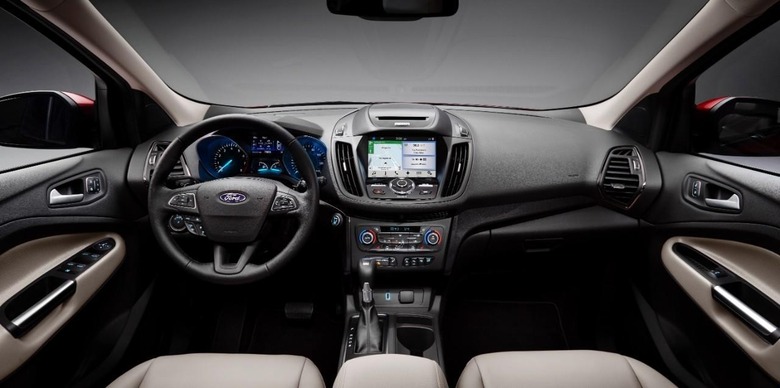 Ford has also thrown in Auto Stop/Start on the EcoBoost engines for better city frugality. The engine automatically shuts off when you're waiting at lights or in traffic, potentially adding a 4- to 6-percent improvement in fuel economy.
According to Ford, the engine starts back up again in less than half a second, triggered by the brake pedal being released.
Meanwhile, other tech includes the new Ford SYNC Connect system that adds smartphone control to the SYNC 3 infotainment, and a bevy of optional driver assist features. The 2017 Escape can be had with adaptive cruise control, park assist, and lane-keeping.
It'll also potentially track whether the driver is tired, and warn them if they need to take a break. The cabin gets extra storage and more places to plug in and recharge mobile devices like phones and tablets.
Pricing for the 2017 Escape is yet to be confirmed, but the car should be on sale by Spring 2016.
MORE Ford