2016 Volvo V60 Polestar T6 Review - Swedish mettle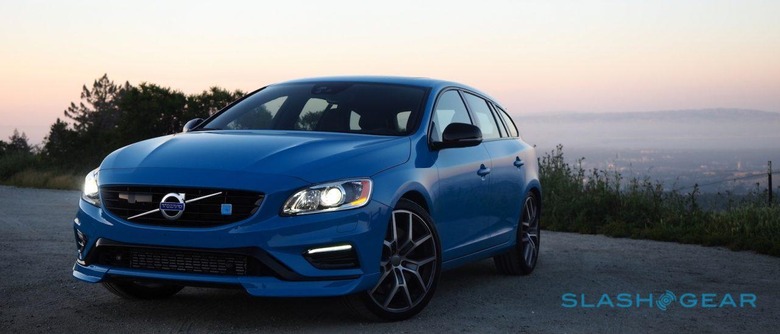 Volvo should not make this car. That the Swedish automaker, beloved for its traditionally boxy style and obsessive approach toward safety, is responsible for the V60 Polestar, a wagon not so much of the "light the blue touch paper and stand back" variety but more "douse the place with gasoline and torch it, while cackling like an unhinged Batman villain", is equal parts oddity and triumph.
You may very well never have heard of Polestar. Until recently, it was a Swedish racing team and independent tuner, specializing in taking nearly-finished Volvos from the nearby production line and breathing akvavit into them, much in the way that Alpina fettles monstrously powerful BMWs.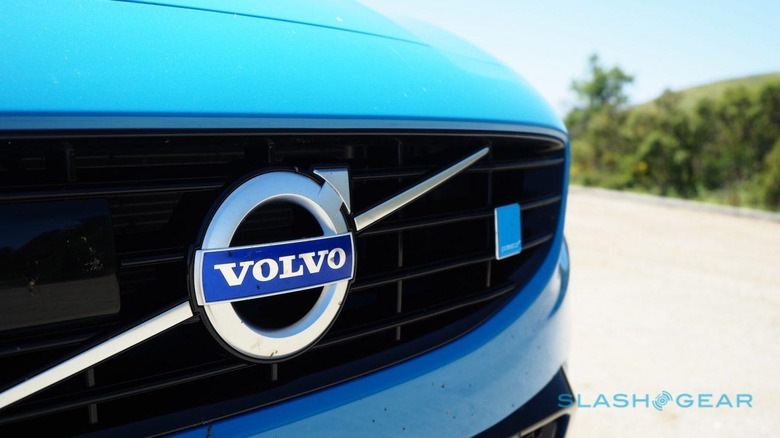 In July 2015, though, Volvo sensibly acquired the tuning arm – and branding – of Polestar. The racing side is still independent, but those responsible for taking sensible sedans and wagons and coaxing far more power than you'd need for the school run or antiquing are now under Volvo's own roof.
It's fair to say that the V60 – like the rest of the 60 Series – is beginning to show its age. Around, in its current form, since 2013, it's still capable of comfy cruising and even, in the right configuration, some legitimate cosseting, but compared to the XC90 SUV and the upcoming S90 and V90 luxury sedan and wagon, the rough edges are clear.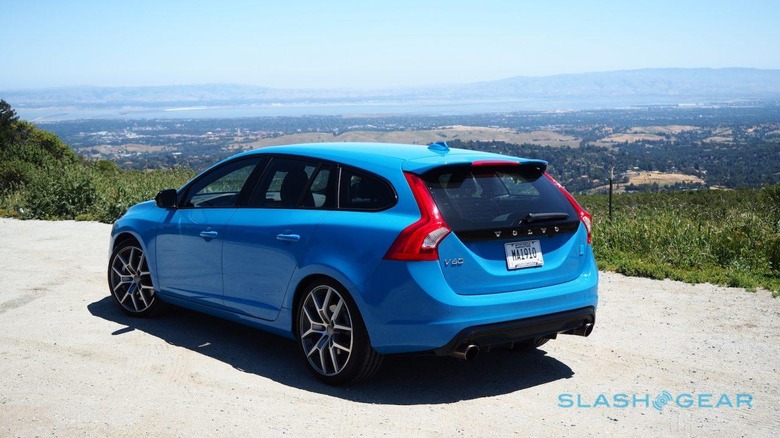 Sadly Volvo's replacement cycle, though one of the more ambitious in the industry courtesy of its deep-pocketed Geely owner, isn't due to hit the 60 Series until 2017 or 2018. First, indeed, will come the new 40 Series, models of which were previewed in concept form just a few weeks ago.
I find myself more willing to wait with things like the Polestar to occupy me, though.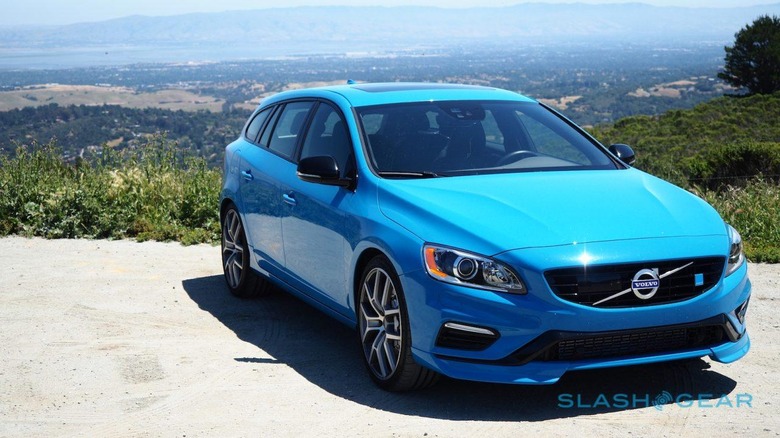 There are actually two Polestar 60 Series versions, the V60 wagon you see here and an S60 Polestar with the sedan body. The 2016 model year is the last to use Volvo's 3.0-liter, inline 6-cylinder twin-scroll turbocharged engine, in Polestar form delivering 345 horsepower and 369 lb-ft. of torque at 3,000 rpm.
For the 2017 versions, Volvo will ditch two cylinders and slap both a turbocharger and a supercharger to its Drive-E four-cylinder, raising power to 367 HP but dropping torque to 347 lb-ft. That shaves about three tenths of a second off the 0-60 time – conservatively billed as 4.8 seconds for the 2016 V60 Polestar – and makes Volvo's engine line-up easier to manage, but sacrifices, I suspect, some of the aural pleasure of the current car.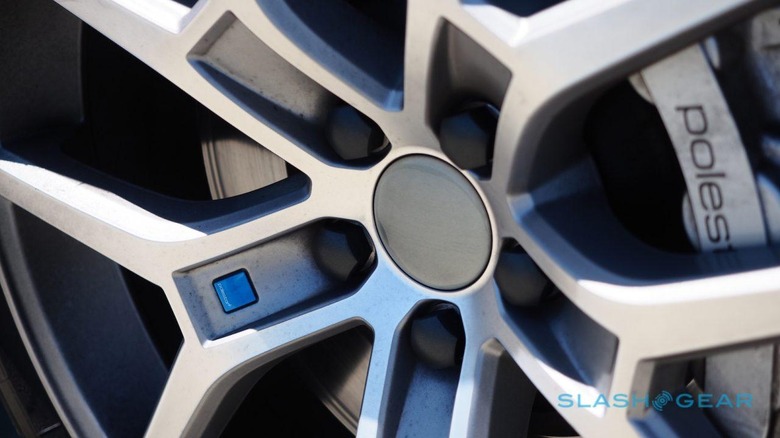 That's not to be underestimated. Polestar makes a number of changes beyond the engine tuning – the AWD gets special calibration, as does the 6-speed automatic transmission; there are 6-piston ventilated Brembo brakes for the 20-inch exclusive-design wheels; and Polestar Öhlins shock absorbers that use 80-percent stiffer springs – but what you first notice is the raw, spitting, angry sound coming from the polished tailpipes.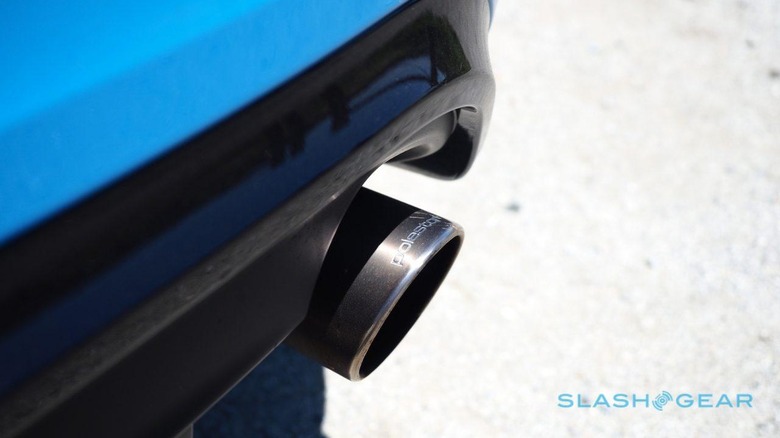 The generous driver might say that the V60 Polestar is aggressively belligerent in the singularity of its purpose. Others – perhaps those who only get to be passengers – might find themselves more preoccupied by its astonishingly hard ride, commitment to surging forward at every possible opportunity, and refusal to calm down like a sensible Volvo wagon should.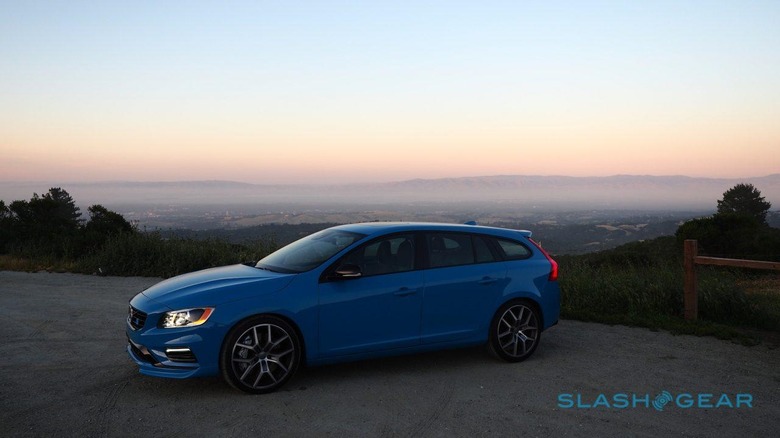 Merely graze the throttle with your right foot and the gearbox drops a cog or two, engine speed racing up as it gets ready for some fun. Significantly stiffer, the suspension is clearly intended for eager driving; it clatters and jolts on ill-kept road surfaces, while the skinny Michelin Pilot super sport 245/35ZR20 tires happily prioritize stickiness over comfort.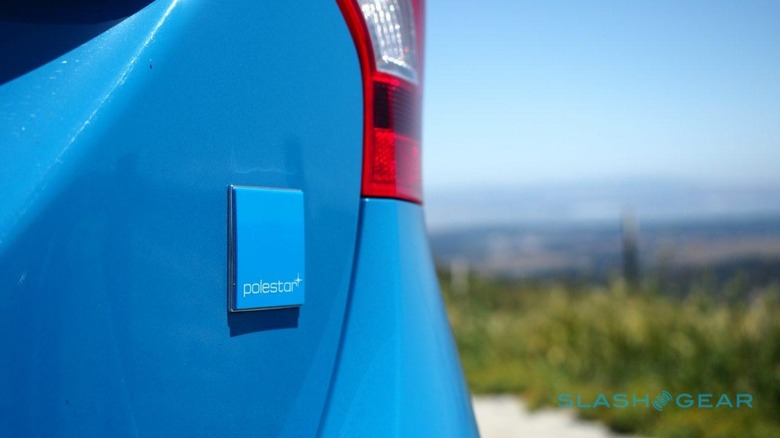 Polestar's AWD tuning throws power front to rear with alacrity, and the grip is prodigious, tailing out to a little understeer as you reach its limits. Have the audacity to dab at the brakes, meanwhile, and the astonishingly good Brembos shed speed with neck-snapping efficiency.
That dedication to the race comes as a surprise not only given Volvo's reputation, but performance versions of mainstream cars in general. The Swedes aren't alone in making hotter models of their tamer fare, but usually you get a button to control the beast.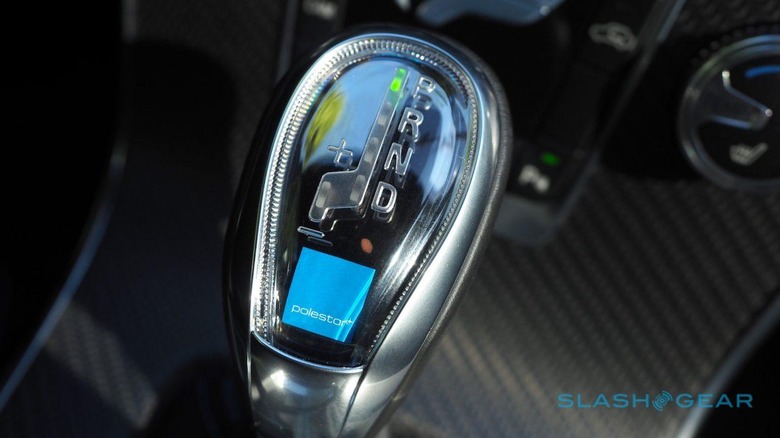 There is no "Sport" button in the V60 Polestar: you don't get to choose between cushy suspension and softly-slurring gear changes for the school run and then hissing, rasping excess for more entertaining roads.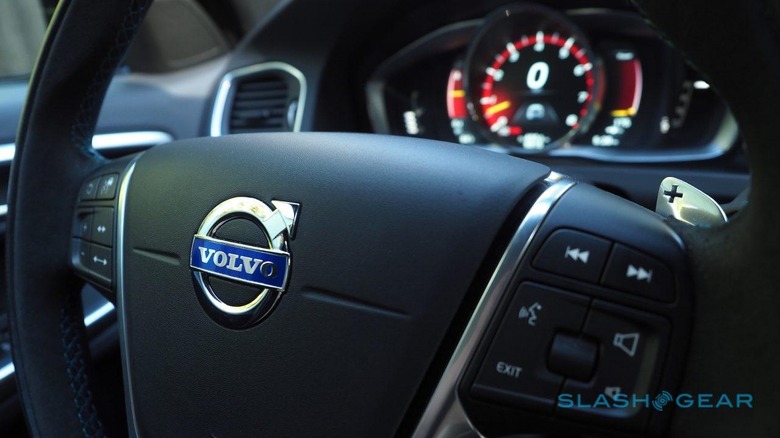 I think it's fantastic: I love the brash "Rebel Blue" paint job – which Volvo people tongue-in-cheek refer to as "Swedish racing green" – and the potential for simultaneously surprising and shaming rivals at stop signs and lights. I'd question your sanity if you opted for the sedan over the wagon, because it's both more practical and, frankly, looks a lot better, and I'd commiserate with you over the cabin that, though comfortable and well screwed-together, suffers a small, non-touch screen for the infotainment system and far too many buttons, but most of all I'd give you serious kudos for your dedication to the oddball cause.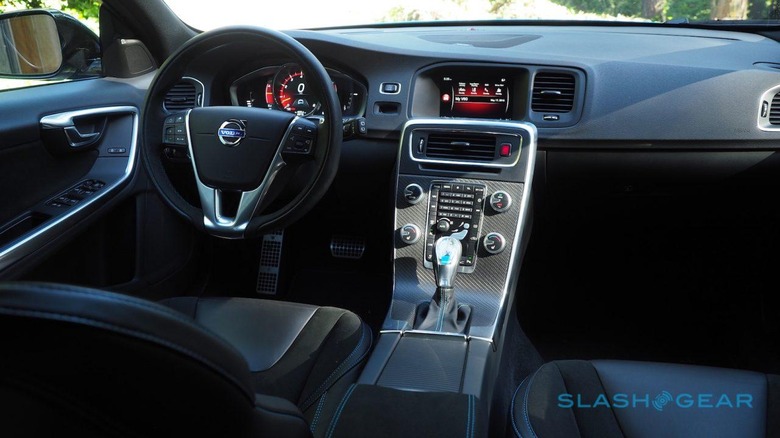 At $62,240 as tested – complete with Volvo's usual safety tech, a 650W Harmon Kardon audio system I switched off because I wanted to hear the engine and tailpipes instead, heated leather front and rear seats, and a WiFi hotspot that only gives you 3G, not an LTE connection to share – it's an expensive way to stand out. Sensible people probably go to BMW or Mercedes-Benz, or get welcomed with open arms and plenty of bang for their buck in an ATS-V from the local Cadillac dealership.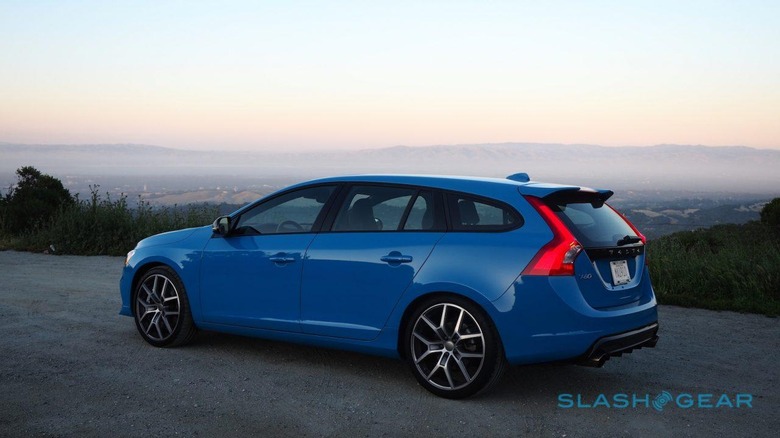 NOW READ: 2016 Volvo XC90 Plug-In Hybrid Review
Let the herd have their way. Volvo only made 750 of these Polestar cars for the 2016 model year; of that, a mere 265 made it to the US.
If you're looking for exclusivity, for the sort of reaction I had from a stranger in one parking lot – arms outstretched, eyes wide, as he exclaimed "What am I looking at?!" – this, not a Ferrari or a Lamborghini, is the car to have.