2016 Nissan Leaf adds 107 mile battery option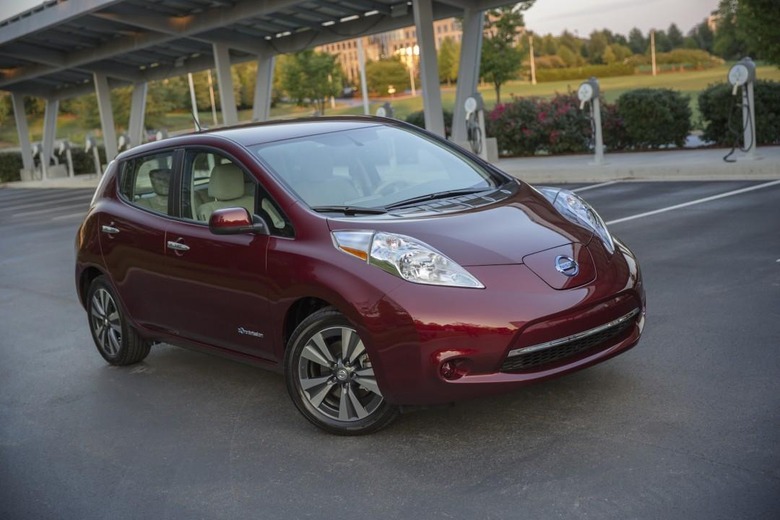 Nissan has stretched the legs of its 2016 Leaf, giving buyers of the refreshed all-electric car the option to boost range to over 100 miles. The new battery pack, available on the Leaf SV and SL models, increases power density from the standard battery's 24 kWh to 30 kWh, and while the EPA is yet to test it, Nissan is estimating as much as 107 miles of driving from a single charge.
In contrast, the regular battery – which will be the standard fit item, as well as the only option for the entry-level Leaf S – is rated at 84 miles.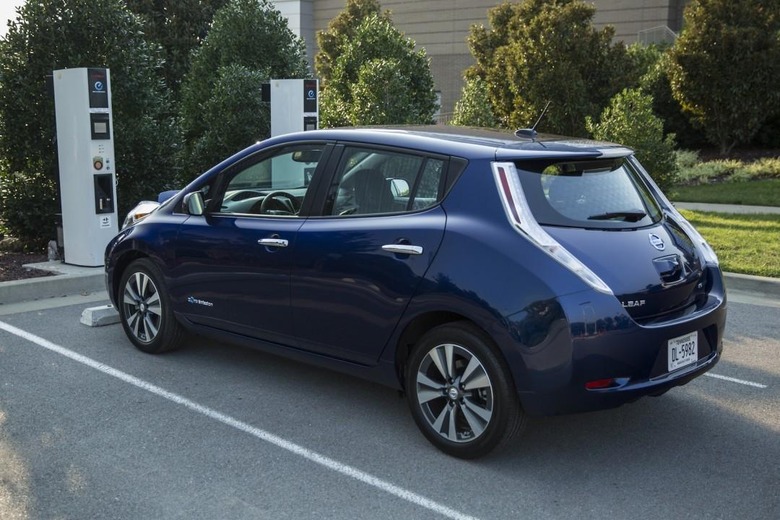 Interestingly, Nissan didn't just throw some extra battery cells in there and call it a day for its extended pack. Instead the cell structure itself is changed completely: it still has 192 cells in total, but each module now comprises of eight thin, laminated cells rather than the four of the previous design.
That gives the 30 kWh battery the same footprint as the old design, though it's 46 pounds heavier.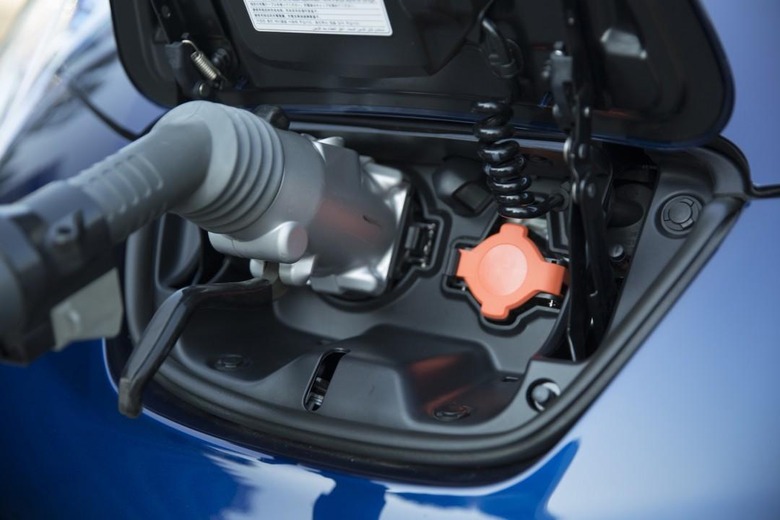 Power remains at 107 horsepower and 187 lb-ft of torque, while the uprated battery gives the 2016 Leaf MPGe ratings of 124 in the city, 101 on the highway, and 112 combined.
Meanwhile, inside there's an updated version of NissanConnect, the company's infotainment system, with a 5-inch display standard on the Leaf S and 7-inch on the more expensive models. The latter also get navigation as standard, more accurate voice recognition with new beamforming microphones used, and revamped graphics.
The Leaf will also now update to show charging information more frequently, including the nearest places to recharge. As well as plugging in, the Leaf SV has a solar panel built into its rear spoiler that charges 12V accessories.
The 2016 Nissan Leaf kicks off at $26,700 (assuming you get the full federal tax credit of $7,500) for the SV model, or $29,290 for the SL.
[gallerybanner p=403990]