2016 Jaguar F-Pace SUV final street-ready look revealed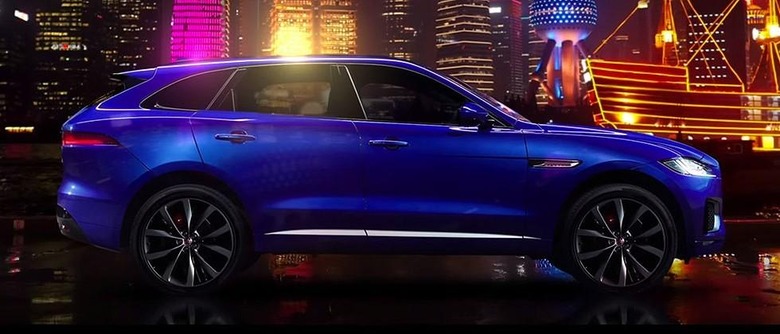 This morning Jaguar has revealed their first official image of the 2016 Jaguar F-Pace SUV. This vehicle's first photo is captured in Shanghai – entirely appropriate due to the high potential market for this vehicle in greater China. This vehicle will likely be revealed in full – with full details, at the Frankfurt motor show taking place next week. The F-Pace is the first SUV in Jaguar history. Up until now, this vehicle has not been pictured in its final street-ready colors and accents.
Earlier images of this vehicle (included in the gallery below) were covered with camouflage wraps so as to conceal the full final look of the vehicle. Jaguar went the extra mile with these wraps, opting for some wild new patterns rather than the same black-and-white mixed-up monster we generally see.
Below you'll see another image of the vehicle, this time in its full blue paint. While the image at the head of this article MAY still be a computer-generated image, below you'll see a photo. Indistinguishable!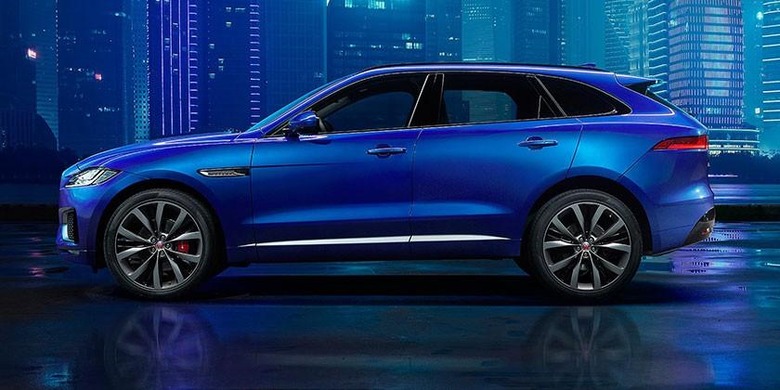 Next you'll see a video showing sketch to model-making to reality for this vehicle. It's not often that a car company is able to bring such a concept to reality in a visual presentation of such import. When a car company like Jaguar enters a category they've never been in before, the industry sits up and listens.
The final video here shows the F-Pace being revealed in full in a graphically intense Shanghai-based animation. Prepare your eyes for brightness.
We'll be seeing more from this vehicle very soon. Details and the like. Stay tuned to SlashGear's Cars hub for more!