2016 is saved as Microsoft Solitaire hits iOS and Android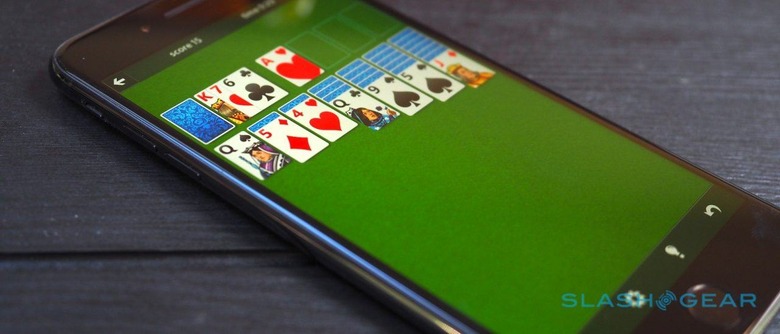 Microsoft is bringing one of its most popular products to iOS and Android, and if you needed the perfect distraction from Trump talk at the Thanksgiving dinner table, this is it. The Microsoft Solitaire Collection brings some of the mainstays of Windows distraction from the PC to the smartphones most of us have in our pockets. Best of all, it's a free download.
If you've not played Microsoft's versions of Klondike, Spider solitaire, or Freecell, you're probably in a minority. In fact, the company claims it's the world's number one solitaire game, and "one of the most played games of all time." This, however, is the first time it's been available on a non-Windows platform.
The free bundle comprises five different games. Klondike comes in both timeless and classic versions, with a choice of traditional or Vegas scoring. The goal is to clear all of the cards, with either one- or the trickier three-card draw.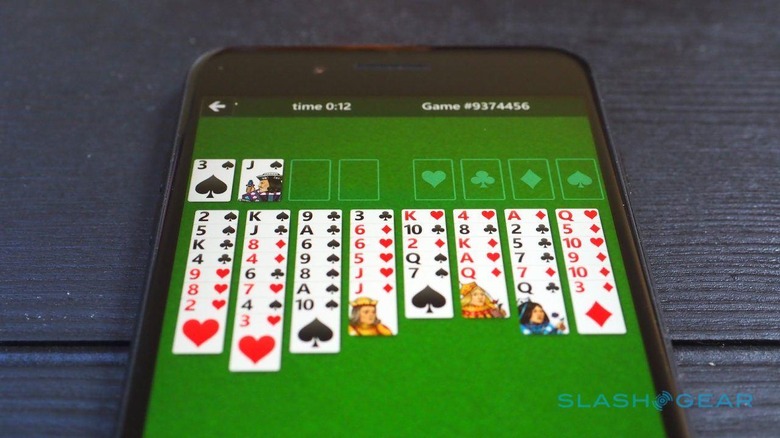 Spider solitaire, meanwhile, sorts the cards into eight columns, and challengers players to clear them all in order. Again, there are different levels of toughness, such as playing with a single suit or all four. Freecell does something similar only with four empty cells that act as temporary sorting places.
Of the five games, Tripeaks and Pyramid are perhaps the lesser-known. Both follow the same sort-cards-in-sequence approach, with Tripeaks involving a limited number of deals while Pyramid demands matching cards that add up to thirteen. Microsoft says there'll also be daily challenges across all five of the games, each with four levels of difficulty. There'll be badges and rewards for completing them.
Bringing the Solitaire Collection into the 21st century, there's Xbox Live support if you have an account. That opens the door to leaderboards, comparing best time scores with other people, but also saving game states and allowing you to resume play on a different device. Unfortunately, there's no macOS version at this point.
NOW READ: The Best Black Friday 2016 Gaming Sales
While the core quintet of games is free, Microsoft does have an in-app purchase option. A "Premium Edition" of the Solitaire Collection will get rid of in-game advertising, as well as doubling what coin rewards players receive for completing the daily challenges. That'll set you back $1.99 per month.
MORE Apple App Store; Android Play