2016 Hyundai Sonata plug-in hybrid goes 27-miles per charge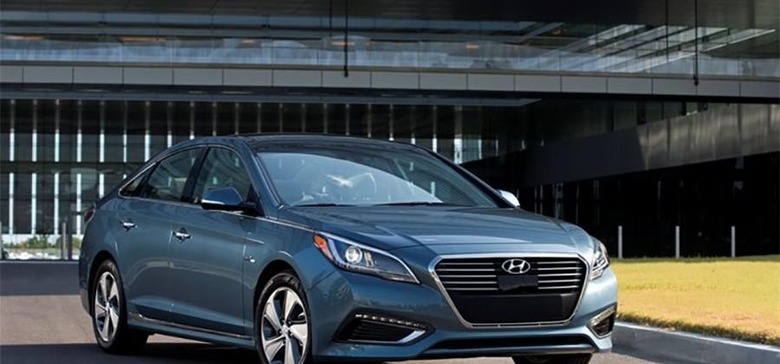 Hyundai has rolled out the new 2016 Sonata Plug-in Hybrid vehicle that will land soon at select dealerships around the country. One of the big features of the plug-in hybrid Sonata is that the vehicle has the longest all-electric driving distance in its class at 27 miles. That means that many people can drive to and from work on electricity alone and never use gas.
The Sonata PHEV has a drag coefficient tied with the Tesla Model S at 0.24. The battery system inside the car is a 98 kWh unit that qualifies buyers for the highest federal tax benefit available for mid-size sedans. Hyundai uses a lithium-polymer battery pack for the plug-in version of the Sonata that is five times larger than the normal Sonata hybrid battery pack.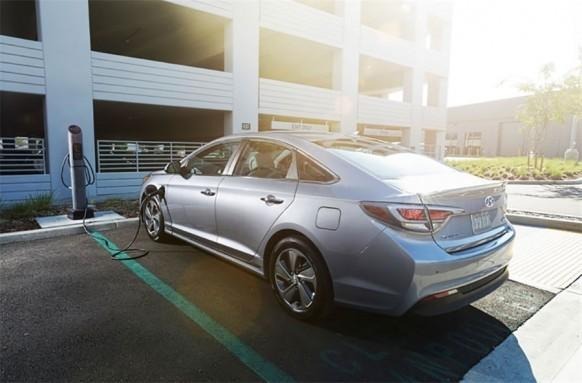 Fuel economy is rated at 99MPGe combined in charge-depleting EV mode. Fuel economy is listed at 40 mpg in hybrid operation mode. The total driving range for the vehicle is up to 600 miles per tank. The battery pack inside the vehicle can charge using a level-two charger in less than 3 hours.
The gas engine is a 2.0L Nu four-cylinder GDI and the electric motor is a 50kW unit. The gas engine makes 154hp and 140 lb-ft of torque and when the electric system contributes its power, total system output is 202hp. Pricing for the PHEV Sonata starts at $34,600 with the Limited version starting at $38,600.
SOURCE: Hyundai