2016 Honda Civic Coupe To Debut At LA Auto Show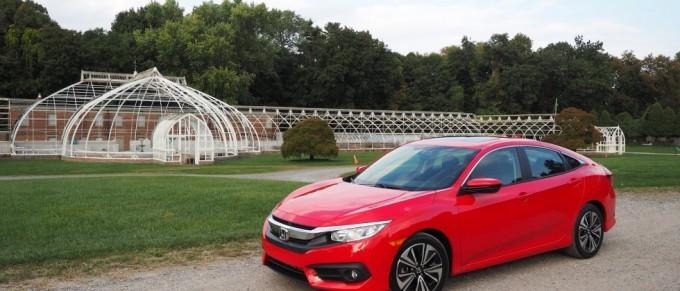 We already know what the 2016 Honda Civic sedan looks like, in fact we spent hands on time driving the car back in October. At the time only the sedan debuted, we still don't know exactly what the coupe will be like. Odds are they will look very similar. The official unveil is coming this month at the LA Auto Show.
The 2016 Civic Sedan will hit dealerships on November 12 around the US and Honda says that the Civic Coupe will use the same platform with sportier lines on the outside. Honda plans to target entry level sports buyers with the car.
Honda promises sporty performance, ride refinement, and a quiet cabin. Other than the Civic Coupe debuting in LA, Honda will also be making the North American debut for the Clarity Fuel Cell vehicle. This fuel cell powered vehicle is supposed to roll into dealerships in March 2016 inside Japan.
We spent some hands on time driving the Clarity in late October if you want more details on that car. The world debut of the Clarity happened at the Tokyo Motor Show. The debut of the car at dealerships in the US will happen sometime later in 2016, an exact date hasn't been announced.
SOURCE: Honda