2016 GMC Sierra gets bling and infotainment update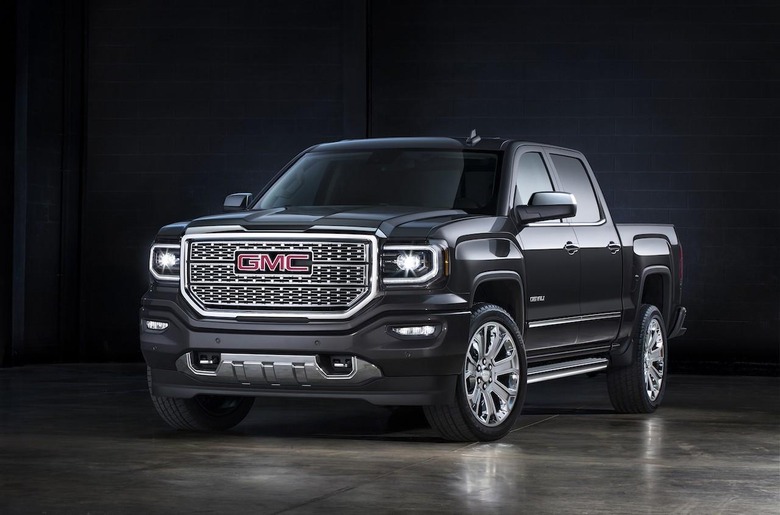 It's clearly a week for refreshed GM trucks, with GMC unveiling the new 2016 Sierra ahead of its arrival on dealer forecourts later this year. Like the 2016 Chevrolet Silverado we saw on Monday, the new Sierra gets some extra bling on the outside together with an injection of technology on the inside. That means plenty of LEDs and chrome, not to mention a more imposing grille.
In fact, there's a new fascia and grille design for each of the Sierra's trim levels, across the SLT, Denali, and All Terrain versions.
Unsurprisingly the Denali luxe model gets the most glitter, with a chain-mesh effect and strongly contrasting lower fascia. At the other end of the scale there's the moody looking All Terrain, with just a little silver across its grille to help emphasize the strongly-creased hood.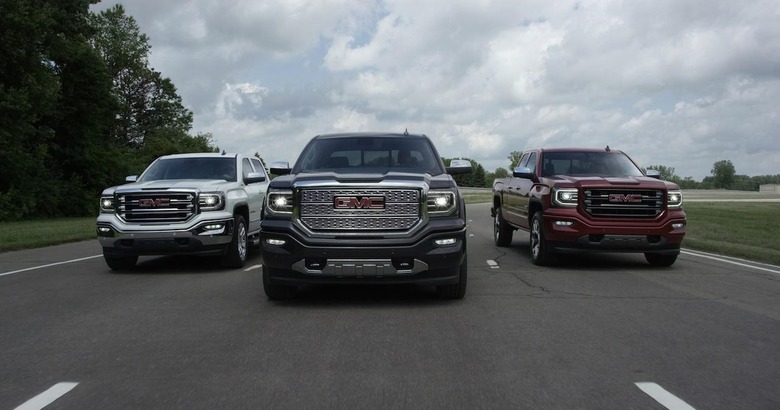 As for the lights, there are now C-shaped daytime running strips of LEDs around the new LED headlamps, while LED foglamps have also been added.
On the back, there are some more C-shaped LEDs around the taillamps.
Inside, GMC has thrown in support for Apple's CarPlay, while Android Auto will be included at launch in Sierra models at the beginning of the 2016 model year, before eventually spreading across the whole range.
OnStar 4G LTE will also be baked into the revamped dashboard, with support for connecting up to seven WiFi devices to the truck's onboard hotspot.
According to GMC, design is one of the key reasons people pick a Sierra, hence the focus on the updated model's looks. We'll know more about the more mechanical tweaks closer to the truck's release in Q4 this year.