2016 Chevrolet Silverado refreshed as bear enters F-150 battle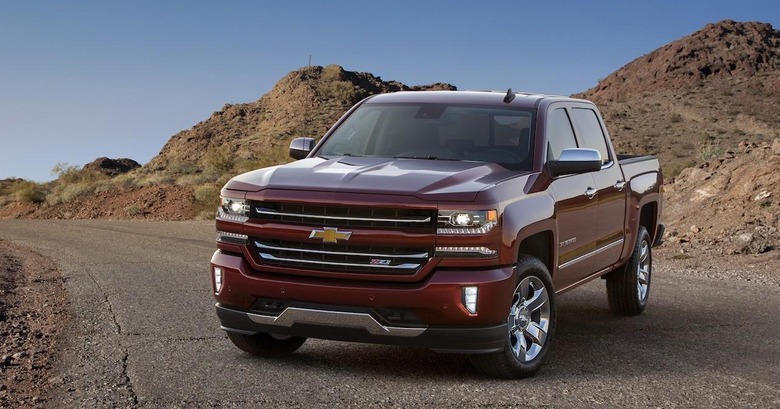 Chevrolet is giving its Silverado truck a glitzy revamp for the 2016 model year, throwing eye-catching LEDs on the front and packing Android Auto and CarPlay inside. The changes, which will first be seen on forecourts when the new 2016 Silverado 1500 pickup arrives this fall, focus on giving the truck a more distinctive look from the front, with a beefier grille that includes more aggressive detailing.
According to Chevrolet that, along with the new hood, leave the Silverado looking "more muscular" than before. It also gets some fancy eyeglasses, with two slashes of LED lighting for each headlamp.
Still, there's plenty more that Chevy is yet to show us. At the moment, only a single image of the 2016 truck has been shared; it's unclear what sort of tweaks have taken place at the rear.
Any potential interior changes are also a mystery, though Chevrolet has given some hints on what we can expect.
For a start, there'll be the new Chevy MyLink infotainment system, complete with optional support for Apple's CarPlay and Google's Android Auto. More safety kit will be included, too, along with more models featuring the newer 8-speed auto transmission.
The ongoing target, of course, is Ford's F-150, the aluminum-bodied truck launched last year to no shortage of fanfare. While the Silverado may stick with more traditional steel, that hasn't stopped Chevy from playing up the perceived strength differences, including posing truck fans the question of whether they'd rather be in a steel cage or an aluminum one when faced with a grizzly bear.