2016 Call of Duty is called Infinite Warfare, Modern Warfare Remastered also leaked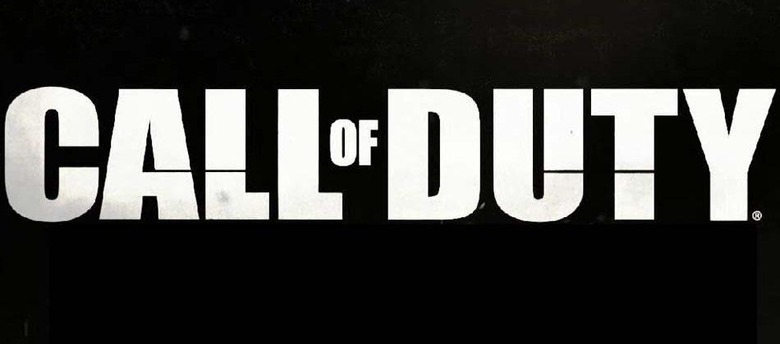 With E3 2016 quickly approaching in June, it's that time of year when Activision confirms the title and release date for the upcoming Call of Duty game. It's expected that this info will come sometime next week, but it appears the details have leaked a bit early. It looks like this year we'll be playing Call of Duty: Infinite Warfare, a fitting title considering the game has been rumored to feature a futuristic/sci-fi theme set in space.
The name was revealed by an unlikely, but very credible source: the PlayStation 4's own online store. A promotional tab featuring the full title "Call of Duty: Infinite Warfare" appeared on the US version of the store, with an image first being shared by the CoD subreddit. It's likely that this listing was an accident, as no content — such as a trailer or early preview images — actually appears under the tab.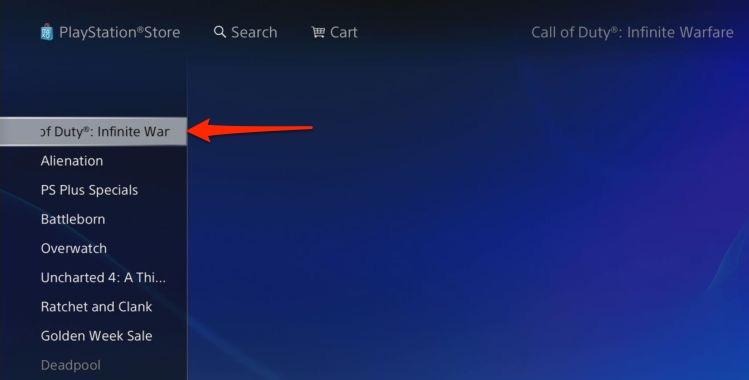 But that's not the only big CoD news that has been leaked. Following the PS4 store's tab, a separate Reddit user posted an image of an Infinite Warfare pre-order promotion from the store Target. The two important details noticeable are a release date of November 4th, which is perfectly in line with the annual CoD releases, and that the "Legacy Edition" of Infinite Warfare includes a downloadable copy of Modern Warfare Remastered.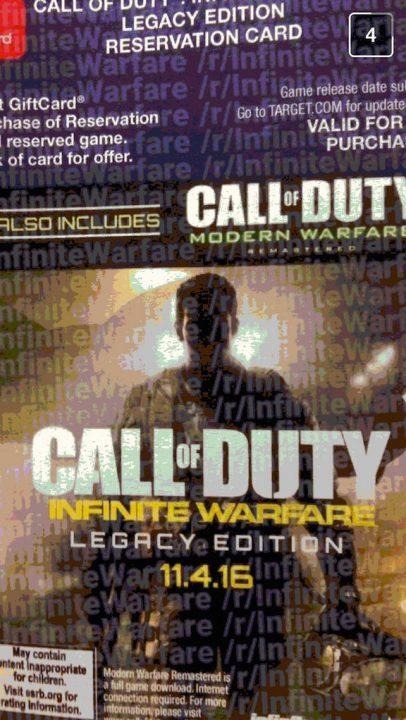 While this leak is a bit less credible than the PS4 store, a remastered edition of 2007's Modern Warfare makes sense, as we see more and more HD re-releases of previous generation games these days. Plus there's the fact that Infinite Warfare comes from developer Infinity Ward, which was also responsible for the Modern Warfare trilogy. Not to mention the fact that the first Modern Warfare was easily the launching point for the CoD series to become one of gaming's best-selling franchises.
We still have to wait until next week to hear the official word from Activision, but at this point it looks like CoD fans are being treated with two releases this year.
VIA Eurogamer