More details reveal that Call of Duty 2016 will feature space, sci-fi theme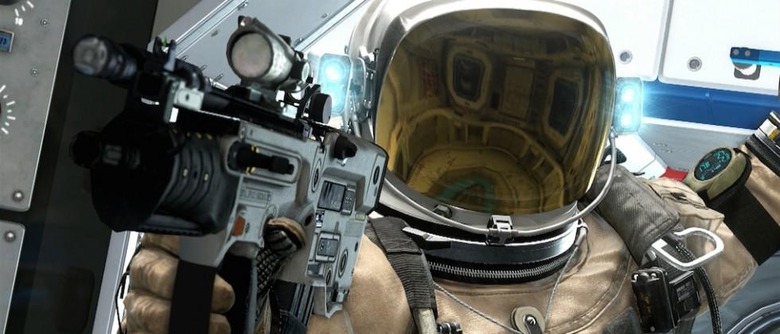 Back in February we reported that the release of Activision's latest quarterly financial report teased "a new innovative Call of Duty title" for release later this year from developer Infinity Ward, along with the speculation that it may feature a space setting — a bit of a departure for the military-themed FPS game. That theory seems to be gaining traction, as new details have emerged that this year's Call of Duty will take place in a far future space setting, complete with sci-fi elements.
These details come from NeoGAF poster "Shinobi602," a known industry insider with a record of accurate leaks. Likewise, Eurogamer says it has independently heard similar information from its own sources.
This year's Call of Duty title will be the first from Infinity Ward since 2013's Ghosts, a game that did little to bring anything new to the established CoD formula, but was noted for featuring an opening sequence that took place in space. The new game, which doesn't yet have a subtitle attached, will not be a sequel to Ghosts in any way, however.
In terms of the overall Call of Duty timeline, the games have covered World War II, modern periods with war in the Middle East, and near-future settings like those found in Black Ops 3 and Advanced Warfare. It makes a bit of sense that Infinity Ward would choose the space portion from Ghosts to expand upon in order liven up the CoD franchise with something fresh, but we'll have to wait and see if this means players will be battling alien monsters à la the Halo series.
It's expected that the title will be released in November for the PlayStation 4, Xbox One, and PC, with an announcement, or at least a teaser trailer, likely to be seen at this year's E3 in June.