2016 Cadillac CTS-V to get 640hp V8 and 200mph top speed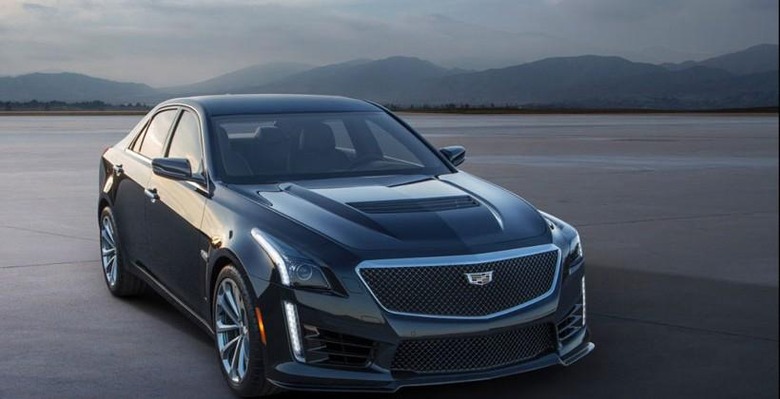 Cadillac has done a very good job of combining high performance with its CTS-V and luxury to make a car that is comfortable to drive every day and offers blistering performance at the track. Caddy has unveiled the 2016 CTS-V and it is hailed as the most powerful product in the 112-year history of Cadillac. The 2016 CTS-V will launch in late summer 2015.
The car will have a 640hp engine producing 630 lb-ft of torque. That massive V8 engine will push the car to a top speed of 200mph. The 2016 CTS-V will get a new supercharged 6.2L V8 engine mated with an 8-speed automatic transmission. That transmission will feature launch control and Performance Algorithm Shifting for improved performance.
Caddy says that the car will rocket form 0-60mph in 3.7 seconds. The chassis of the car has been track honed with chassis and suspension tweaks to go with all the power under the hood. The car gets a standard carbon fiber hood and available carbon fiber vent, front splitter, rear spoiler, and rear diffuser.
The car has Brembo brakes and third generation Magnetic Ride Control suspension. Structural stiffness has been increased by 25% and the car rides on Michelin Pilot Super Sport tires. Recaro high performance seats are available on the car along with a front curb-view camera to protect the low front splitter. The car also comes with the Performance Data Recorded that has been seen on the Corvette Stingray. It appears only a 4-door model is in the works and pricing is unannounced at this time.
SOURCE: GM