2016 Audi S8 Plus And RS 7 Performance Hit Dealerships In December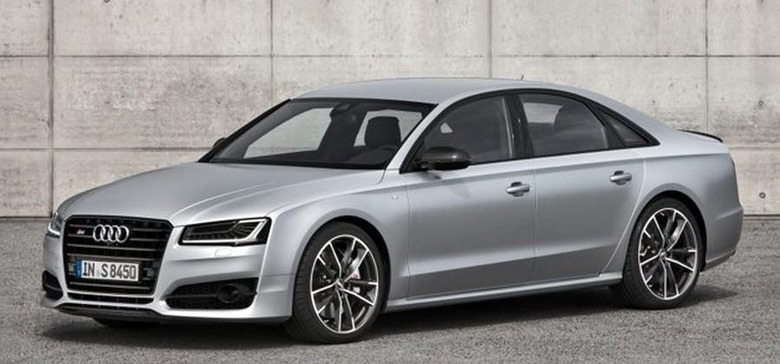 Audi has announced the official pricing for two of its new cars that are coming to the US next month. The cars are the 2016 S8 plus and the RS 7 performance. Both of the cars are upgraded and improved for 2016 and include a 4.0L twin-turbo engine under the hood making 605hp and 553 lb-ft of torque.
The Audi S8 plus uses a version of the 8-speed tiptronic transmission. The 605hp output is an increase of 85hp compared to the outgoing S8 model and the torque increase is 73 lb-ft compared to the outgoing car. Audi says that the S8 plus can reach 60 mph from a standstill in 3.7 seconds and reach a top speed of 155mph.
Buyers who opt for the dynamic package get a top speed of 190mph. The RS 7 performance model uses the same engine and transmission and can reaching 60mph in 3.6 seconds and a top speed of 190mph. Major differences between the normal RS 7 and the RS 7 performance include carbon ceramic brakes and RS sport suspension.
The rear bumper and rear diffuser insert and the sport exhaust have black tailpipes. Both of these cars will go on sale in December with the S8 plus starting at $114,900 and the RS 7 performance starting at $129,000.
SOURCE: Audi USA