2016 Audi Q7 heads off the next generation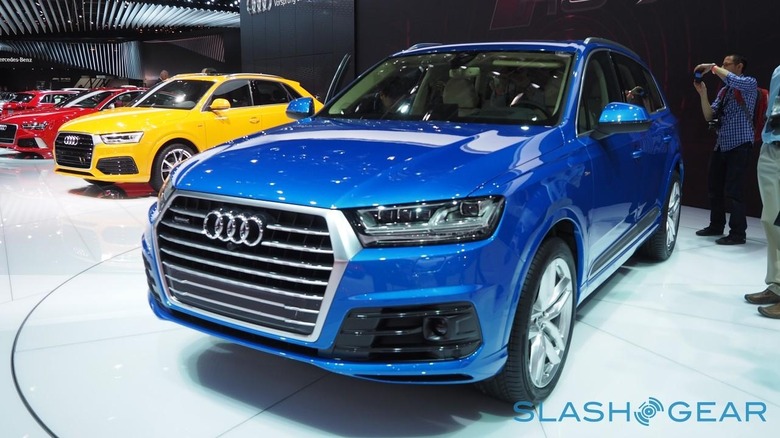 The second generation is here – Audi's 2016 Q7 has been shown off at NAIAS 2015, coming with a Singleframe grille up front, far less angled taillights, and a high-tech interior front to back. The Volkswagen Group brings on a new MLB platform that allows for a range of new engines, everything from diesel plug-in hybrid to 3.0-liter, supercharged V6, and 3.0-liter TDI. Prepped for release inside the 2015 calendar year, this vehicle has a whole new look and a brand new far more versatile interior for road-ready driving.
The Audi Q7 works with a choice of two 3.0-liter V6 engines and Quattro all-wheel drive. You'll be able to roll with 7700 pounds towing, and the vehicle itself is up to 716 pounds lighter than its predecessor.
While the outside of this vehicle is much more of a "wagon" look, inside you've got a 12.3-inch TFT LCD display right above the wheel. You're working with HVAC display controls too, along with a conventional instrument cluster.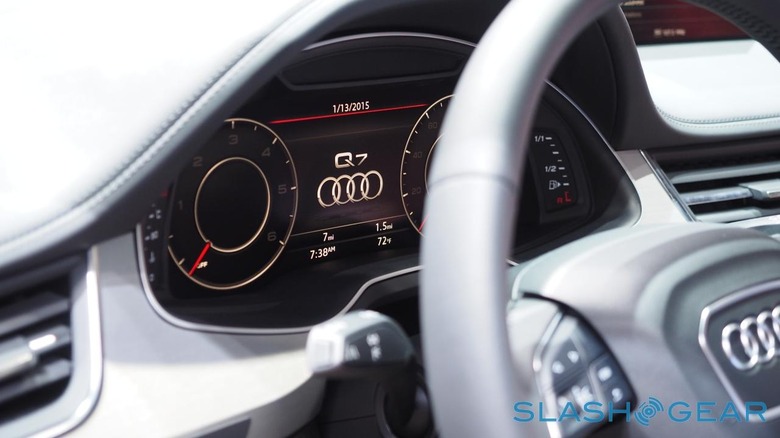 The center stack on this vehicle has its own display too, right near your hand for easy tapping.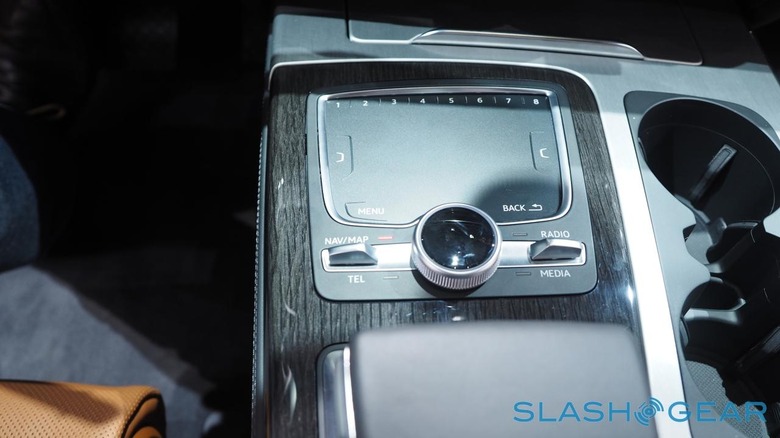 The main cockpit works with a 1440 x 540 display resolution while an optional heads-up display will pop up to the right of the cockpit with Audi's 3D sound controls. There's an option for Bang & Olufsen audio in the mix as well.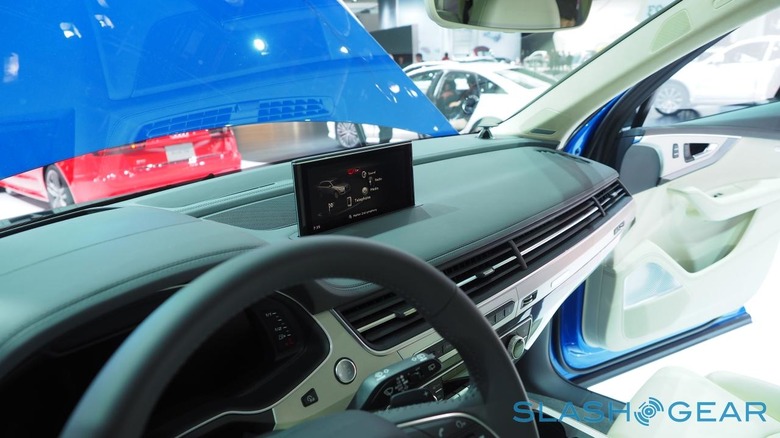 This is the generation in which this Audi line gets particularly smart. Controls expand, displays rise, and this vehicle aims to please.
The MLB platform this vehicle is rolling with will also be brought to future A6, Q5, Touareg, and Cayenne models. You'll also find no less than the Lamborghini SUV line working with the platform in the near future.
As you'll see above, this vehicle is able to get just about as spacious as you like. The future Q7 line appears very much to be all about allowing you to work with the features you want, specific to your lifestyle and needs.
At this time we do not have pricing or release information for this model, but we can safely assume it'll be out relatively soon. Stick around as we continue to over the 2015 NAIAS from start to finish.