2016 and 2017 Prius recall: 92,000 cars affected by parking brake issue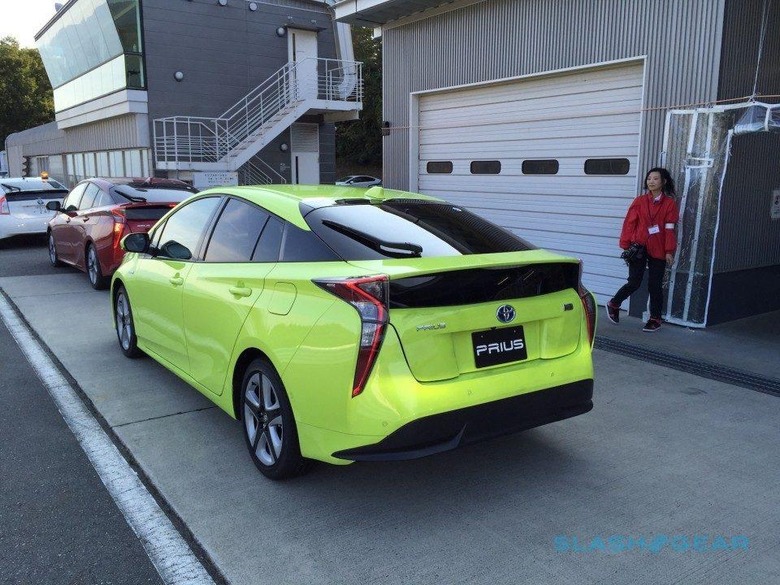 Toyota has announced a voluntary recall of about 92,000 2016 and 2017 Prius hybrids, the reason being due to potential issues with the parking brake. According to a statement made by Toyota today, is is possible the parking brake on these affected vehicles could stop working, which could then result in a possible rollaway situation in which someone could get seriously hurt.
Toyota doesn't detail what may be causing this issue, however it does say the solution is putting clips on top of the brake cable dust boots. This will, says the automaker, keep the cable from 'becoming inoperative' and thusly will avoid the potential parking brake failure. As expected, the repairs will be made to affected customers' cars for free at dealerships.
These 92,000 Prius cars are located in the United States. If you have a 2016 or a 2017 model, head over to Toyota's recall website to input your VIN and see whether your car is affected.
This isn't the only recall we've seen related to rollaway risk this year. Back in April, Fiat Chrysler recalled 1.1 million vehicles following an NHTSA investigation, doing so over shifters that didn't make it clear when the vehicle was in park. These shifters, which suffered from poor design rather than any sort of defect, reportedly resulted in hundreds of crashes and more than a few injuries.
SOURCE: Toyota