2015 Subaru WRX And WRX STI Pricing Announced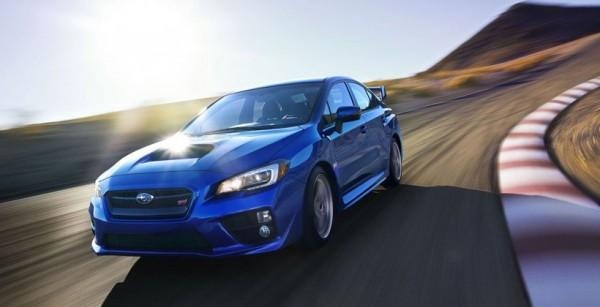 We have talked about the all-new 2015 Subaru WRX models in the past. The 2015 WRX STI was announced last month with the 2015 WRX being unveiled last November. We already know most of the tech specs for the car including how much power each produces. One of the key things that we didn't know about the 2015 WRX and WRX STI was how much they would cost.
Subaru has now announced the pricing of the 2015 WRX and WRX STI. The 2015 WRX will start at $26,295 plus a $795 delivery charge. The WRX gets a 268HP 2.0L direct injection turbocharged boxer engine. The car also gets a 6-speed manual transmission, which is a first for the WRX.
The WRX can also be had with a Sport Lineartronic CVT transmission that has two manual modes. The car still has AWD and a list of other features. The pricing for the 2015 WRX STI will start at $34,495 plus the $795 destination charge. As is common with the WRX range, there are several packages that will drive the starting price up.
The most expensive of the WRX models is the Limited with the CVT transmission starting at $31,195. The WRX Premium with 6-speed is $28,495, the Premium with CVT is $29,695. The WRX STI Limited will start at $38,495. The STI Launch Edition is $37,395. There are three option packages for the car with a nav + audio package for $2000, a nav + audio package with keyless access and start for $2500. The nav and keyless access and start for $1500.
SOURCE: Subaru