2015 Subaru WRX debuts with 2.0L 268hp engine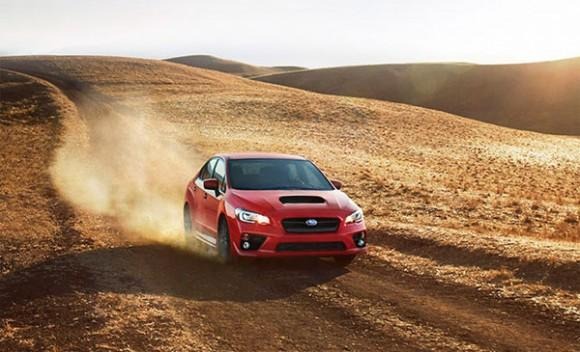 Subaru has officially unveiled the latest version of its popular sports car called the WRX. The 2015 WRX made its official debut this week at the LA Auto Show and brings with it a new engine. Subaru says that the 2015 WRX offers improved performance compared to the outgoing model.
The 2015 WRX will use a 2.0L horizontally opposed DIT engine. The engine produces 268hp at 5600 rpm and 258 lb-ft of torque from 2500 to 5200 rpm. The engine is mated to a new transmission with an optional Sport Lineatronic unit with improved shift response and a sportier ride compared to the Lineatronic CVT used in the 2014 Forester XT.
The standard transmission is a new six-speed manual with optimized gear and gear stick ratios compared to the old 5-speed manual. The six-speed transmission promises to keep engine speeds lower to enable better fuel efficiency and quieter driving at high speeds. The 2015 WRX is all-wheel drive like previous models.
Subaru says that the chassis and body are significantly stiffened compared to the previous model. The suspension geometry is also optimized to quicken vehicle response to steering input and to improve cornering performance. The 2015 model also gets Vehicle Dynamics Control and Active Torque Vectoring technologies.
SOURCE: Subaru