2015 Mustang gets 600HP+ supercharger boost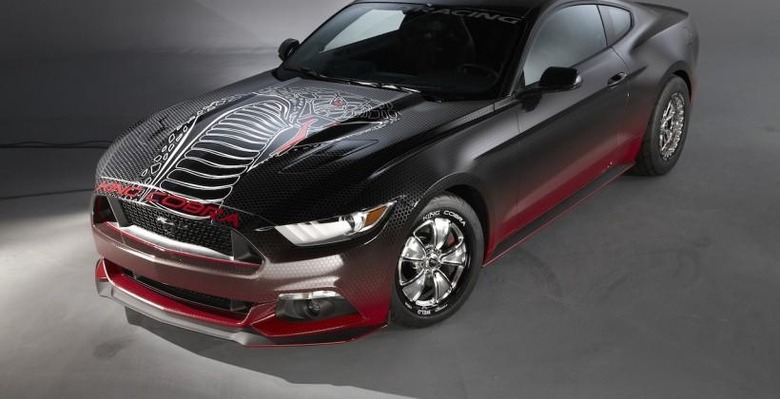 If there's one thing we didn't doubt about the 2015 Ford Mustang when we drove it in September it was its power, but since there's probably no such thing as too many horses, now there's an officially-sanctioned supercharger upgrade for the muscle car. Co-developed by Ford Racing and notorious pony-fettlers Roush Performance, the kit pushes the 2015 Mustang GT to 600 HP and beyond, without necessarily blowing away your warranty in the process. Since the best proof of success is a crazy show-car, meanwhile, Ford Racing cooked up the King Cobra, an eye-catching display car for SEMA 2014.
As well as the Roush supercharger, there's Ford Racing's Drag Pack and Handling Pack. That sees the Mustang lowered by an inch, with new rear shocks and a stabilizer bar, and improved rear high-performance bushings to ensure that all of that power makes it down to the road.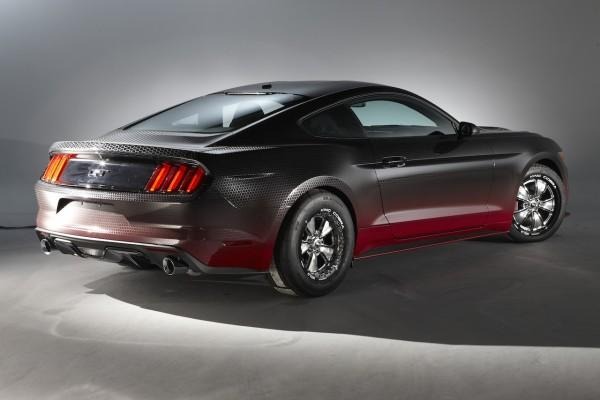 The supercharger kit itself includes not only the Twin Vortices Series supercharger but a six-rib belt drive system, intake manifold, electronic throttle body, air inlet system, fuel rail and high-flow fuel injectors, air-to-liquid intercooler system, and the electronic reprogramming to let the Mustang's brain keep up. Altogether, it's good for a 10.97 quarter-mile.
What makes the King Cobra special is that, if you so wished, you could head over to Ford Racing and piece together the same thing for your own driveway. All of the parts are available from the company's regular catalog, though you'll obviously need to supply a 2015 Mustang for them to go with.
Deliveries of the co-branded supercharger kit will begin later this year, with pricing yet to be announced.
SOURCE Ford