2015 Lincoln MKC premium SUV unveiled with 2.3-liter EcoBoost engine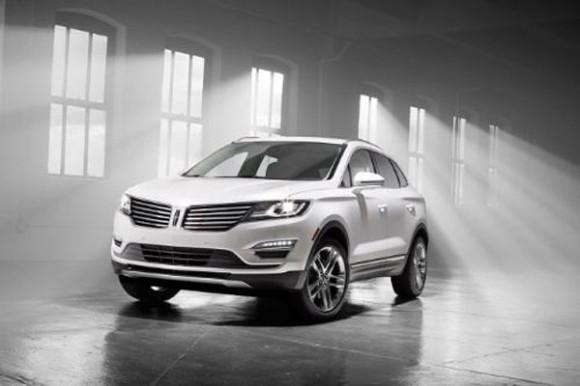 Lincoln Motor Company has announced that the all-new 2015 Lincoln MKC small premium utility vehicle was officially unveiled earlier today. The production vehicle is based on the MKC Concept unveiled back in January in hopes of reviving the Lincoln brand. The production vehicle looks very much like that concept car.
Lincoln Motor Company has also announced that the 2015 MKC will be the first vehicle to offer a 2.3-liter EcoBoost engine. That engine is a turbocharged four-cylinder unit promising best in class performance, even when compared to six-cylinder engines of competitors. The 2.3-liter engine produces 275 hp at 5500 RPM, the engine also produces 300 pound-foot of torque at 3000 RPM.
The standard engine for the 2015 MKC will be a 2.0-liter EcoBoost engine. That engine will produce 240 hp at 5500 RPM and 270 pound-foot of torque. Lincoln says that it engineered the 2.3-liter engine for higher performance.
Both EcoBoost engines use a three-port integrated exhaust manifold cylinder head with a twin-scroll turbocharger. The engine is also designed to virtually eliminate turbo lag for quicker response when passing. Lincoln promises that the engines used in the MKC will offer up to 15% better fuel efficiency than comparable six-cylinder engines. Production for the SUV will begin in Q2 of 2014 with the vehicle arriving in dealerships next summer.
SOURCE: Lincoln