2015 Honda Fit rolls into showrooms April 14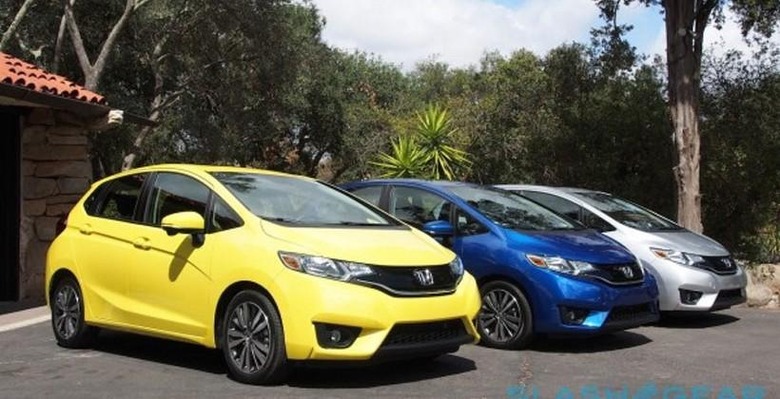 We've already seen just about all there is to see about the 2015 Honda Fit. The car is all new for the 2015 model year and is an attractive, affordable, and fuel efficient vehicle. We have spent some hands on time behind the wheel of the 2015 Fit and came away liking the car even though the Honda Link system left something to be desired.
The 2015 Fit is set to hit dealerships on April 14 at a starting price of $15,525 for the LX version with a manual transmission. All versions of the Fit get a 1.5L 130hp engine producing 113 lb-ft of torque. Fuel efficiency ratings for the car are 33 in the city, 41 on the highway, and 36 combined for the LX version with the CVT transmission.
Honda says that the new Fit has class-leading interior space and versatility thanks in part to the center mounted fuel tank and magic Seat system. Those features allow the new Fit to have a massive increase of 4.8-inches in rear seat legroom and 4.9 cubic feet more interior space compared to the outgoing model.
Honda also gives the new Fit a manual transmission with closer ratios and a wider overall range to improve fuel efficiency. The car is available with LED brake lights, Bluetooth, a center storage console, and a 7-inch touchscreen. The top of the line 2015 Fit EX-L CVT with navigation starts at $20,800.
SOURCE: Honda