2015 Ford F-150 spills power and hauling secrets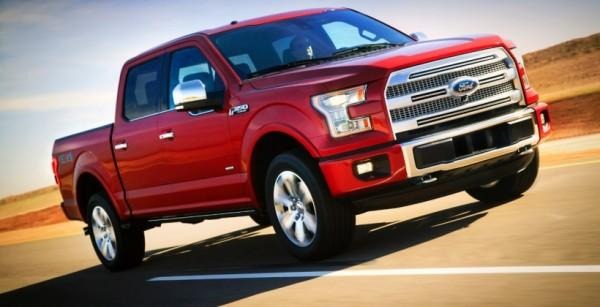 Ford has spilled the beans on what eager 2015 F-150 truck fans have been waiting to hear: exact specs on how much the aluminum bodied vehicle will pack in terms of power, and what it can haul. The new truck – which is, at 4,942 pounds, 732 pounds lighter than its predecessor – will be offered with a 2.7L EcoBoost engine and with a 3.5L TI-VCT V6, both of which are being detailed for the first time today.
The EcoBoost engine packs 325 HP, Ford says, and musters 375 lb-ft of torque. It's capable of towing up to 8,500 pounds.
As for the V6, that has 283 HP and 255 lb-ft of torque. It's capable of pulling 7,600 pounds, which Ford says makes it best-in-class for a V6 truck.
Interestingly, according to Ford's research, 87-percent of existing F-150 owners never actually tow more than 8,000 pounds. The company is expecting the EcoBoost engine to occupy the sweet spot in its range, therefore, with the power you might more commonly associate from a V8, but with better efficiency.
Still up in the air are EPA economy figures, though, which we'll have to wait until later in the year to find out.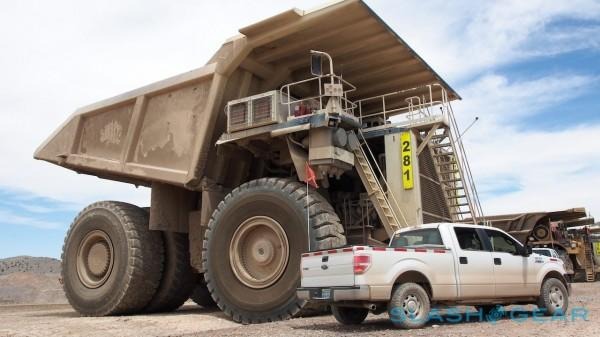 Ford is taking the new F-150 seriously, pushing the aluminum construction as a game-changer in the segment. There are also no shortage of tech features, such as a powered tailgate and clever LED lighting.
Meanwhile, to figure out if that aluminum was up to the challenge of heavy-duty hauling, Ford secretly equipped six test mules and sent them out into inhospitable environments like a gold mine to see how they held up with prolonged use. We went behind the scenes back in June to see exactly how the F-150 prototypes managed.