2015 Audi A3 baked-in AT&T LTE detailed for smart dashboard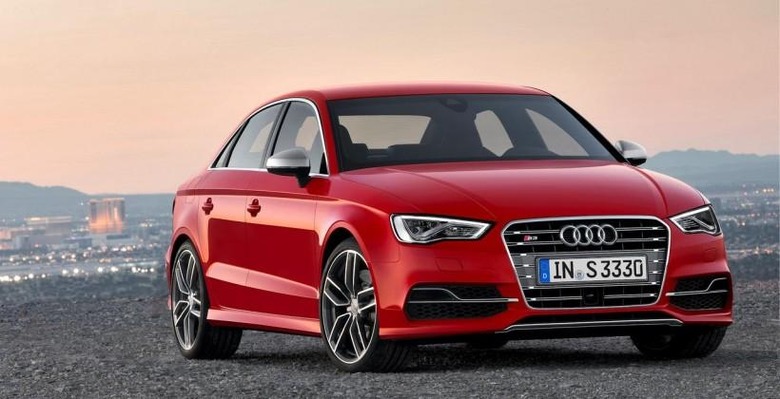 Audi and AT&T have confirmed pricing for the integrated 4G LTE connection in the 2015 A3, offering both 6-month and 30-month standalone subscriptions, in addition to plans to include the new sedan in Mobile Share later this year. The car, which will be officially launched this month, will come with six months of LTE service for Audi Connect in the US when new, after which data access will be priced from $99.
That $99 gets drivers six months of service, with 5GB of data to be portioned out over that period. Alternatively, there's a 30 month plan – covering, with the initial trial, a total of three years of ownership – for $499; that includes 30GB overall, working out to 1GB per month.
Audi and AT&T claim that drivers have indicated they prefer prepaying for such long periods of coverage, based on earlier offers for 3G service in other Audi Connect-equipped vehicles.
However, there'll also be the option – as of this summer – to include a 2015 Audi A3 as part of an AT&T Mobile Share plan, treating the car as just another device akin to a smartphone or tablet. An email alert will optionally notify drivers if they're nearing their data limit with the car.
The connectivity will be used for streaming internet radio, navigation, text-to-speech headlines, and personalized RSS news feeds, Audi says. There'll also be social networking, such as Facebook and Twitter, as well as smartphone-based apps which will be able to tap into the car's connection.
Audi isn't the only company looking to data partnerships. Back in January, GM demonstrated its own AT&T LTE integration which will be added to Chevrolet models this year, including the new Corvette.