2015 Alfa Romeo Spider goes modern, eschews "boat-tail" 2uettottanta

Alfa Romeo's new Spider droptop will launch late in 2015 and eschew the retro styling of the 2uettottanta concept for a more contemporary aesthetic, it's claimed, after the company struggled to make the Pininfarina design work alongside other high-profile models like the upcoming 4C. The Alfa Romeo Spider, a collaboration between the Italian company and Mazda, will share a far chunk of its construction with the new 2015 Miata/MX-5, and is expected to have a 168HP turbocharged 1.5 TB MultiAir engine, Autocar sources claim.
That's different from the new Mazda drop-top, which is expected to use the Japanese company's own engines. The Spider will have a single powerplant option at launch, it's said, routing its power through a six-speed, dual-clutch auto gearbox; the engine will be mounted longitudinally so as to fit into the sub-1,100kg body.
Exactly what that body might look like is what's been giving Alfa enthusiasts sleepless nights. For a start, the insiders say, it will be completely different to what Mazda prepares for the new Miata, though both will make considerable use of high-strength steel to keep weight down.
For the Spider, it's expected to result in a roughly 4m long by 1.7m wide car, slightly longer in the process than the Miata, though both will have the same windshield and surrounding structure, front bulkhead, engine compartment, and front/rear axels. There'll be "conventional" headlight clusters, rather than the outlandish lights of the 4C, and the traditional Alfa Romeo grill with "whisker" air intakes low down on either side.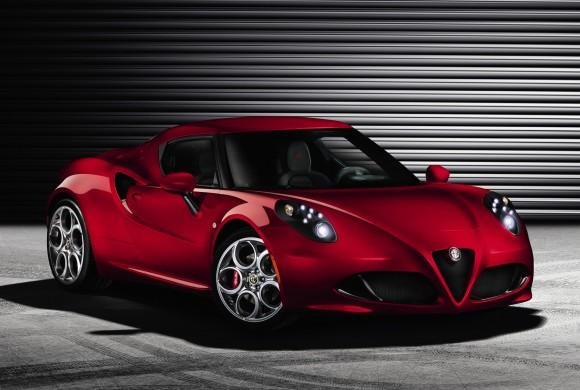 According to the sources, the overall aim is to make a car with more mainstream appeal than the enthusiast-friendly 4C, including approachable suspension settings to make it "accessible" to everyday drivers. Again, that's another area in which Alfa Romeo and Mazda are expected to go their own ways, with each company responsible for its own tuning and setup.
Even so, the 2015 Spider will be manufactured in Japan, alongside its Mazda cousin, with Alfa Romeo apparently close to signing off the final design by chief Marco Tencone. Pricing is still a mystery, however, though is expected to be lower than the roughly $55,000 the 4C is expected to come in at when it hits forecourts later this year.