2014 Mitsubishi I-MiEV Gets More Standard Features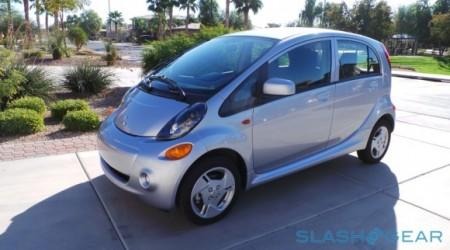 Mitsubishi is trying to make its small electric car more appealing to consumers by adding new standard features and significantly cutting the price for 2014. Mitsubishi announced this week that it was chopping over $6000 from the MSRP of the i-MiEV. The new starting price for the vehicle is $22995.
That is a reduction of $6130 from the base price of the electric car last year. When the federal tax credit is added in, the little Mitsubishi EV sells for $15495. Buyers of the EV who live in California can come out even better with the state's $2500 additional discount making the car $12995.
Along with the price reduction, the car also gets more standard features. Some of the new standard features include heated driver and passenger front seats and the CHAdeMO DC quick charge port. The car also gets heated side mirrors, a battery warming system, and rear door speakers.
The i-MiEV recharges in about 22 hours from empty to full charge using the 8A Level 1 charging cable. If charged with a 12A cable it takes 14 hours to fully charge the car. The car also gets enhancements inside, new aluminum wheels, and daytime running lights. We reviewed the Mitsubshi i-MiEV and found it to be a nice car for city dwellers.
SOURCE: Mitsubishi