2014 Kia Forte cars recalled over cooling fan resistor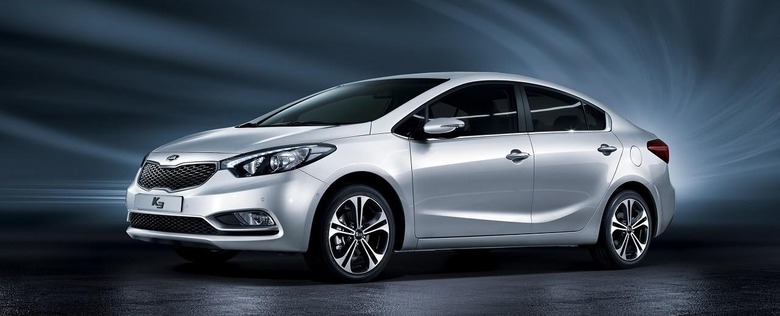 Kia has joined the list of auto makers initiating recalls in the new year, and this one is over a familiar risk: fire. In this case, the issue revolves around a cooling fan resistor that could end up overheating and, subsequently, melting. When or if that happens, the car will be at risk of a fire. The information comes from documents surfaced by the NHTSA, and it concerns only the 2014 Kia Forte, of which almost 87,000 units are being recalled.
A total of 86,880 2014 Kia Forte sedans will be recalled, according to the National Highway Traffic Safety Administration. Unfortunately, the recall comes after "several" engine fires linked to the resistor have been reported, though fortunately none of them resulted in injuries or accidents.
As with other automotive recalls, Kia will be announcing the recall in the near future, after which point owners of the affected vehicles will be notified. Once that happens, those owners will be able to take their Fortes to their dealerships to have the resistor replaced, along with a multi-fuse unit. In addition, vehicles specifically with the 1.8-litre engine will receive a software update, as well.
Consumers were hit with many automotive recalls last year, so much so that even older car models were drawn into the mix. While some in the automotive industry has denounced some of the recalls as excessive, the NHTSA has warned that we'll likely be seeing an increase in the number that take place in 2015. Thus far that warning has held true, with several auto makers either initiating recalls or being under investigations that could lead to such measures.
SOURCE: Reuters