2014 FIFA World Cup Brazil heads to Xbox 360 and PS3 in April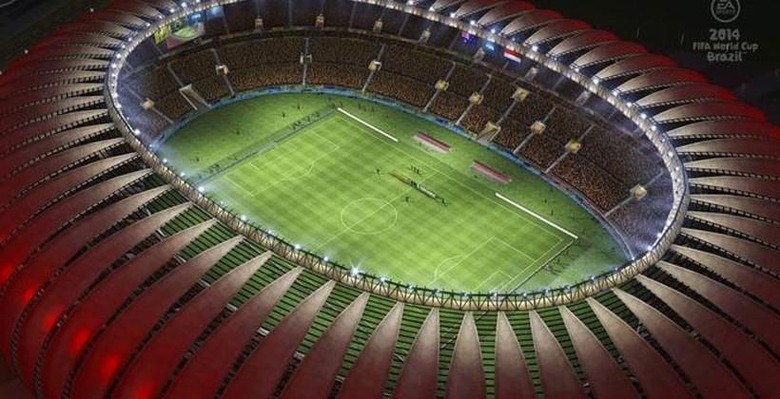 EA Sports has announced a new game called 2014 FIFA World Cup Brazil. The game will hit North America on April 15 for the Xbox 360 and PS3 game consoles. EA Sports says that the game is tweaked to capture all the excitement of the biggest game in soccer, or football as it's known in most of the world. The game promises multiple improvements on FIFA 14.
The new game gets 100 new animations and more. The other things the game gets is a new control system with additional dribbles and flicks. New passing animations are included with ground and outside the foot curling passes.
Players will be able to use the D-pad to command teammates and there are new penalty kicks. The keeper can perform different animations during the shots like wobbly-knees, matador, and shoot-it-there points to distract the kicker. Other features include the ability to leap over attacking players by the defender to clear the ball.
The game has adidas Ball Physics for more realistic play. Players can also complete adidas micoach Training to boost their in game attributes for players. Six attributes can be boosted with 18 drills to be performed. There are multiple game modes including Road to the FIFA World Cup and others. The game has 7426 players, 21 stadiums, and 15 hours of in-game commentary.
SOURCE: EA Sports