2014 Corvette C7 Stingray Officially Set For Indy 500 Pace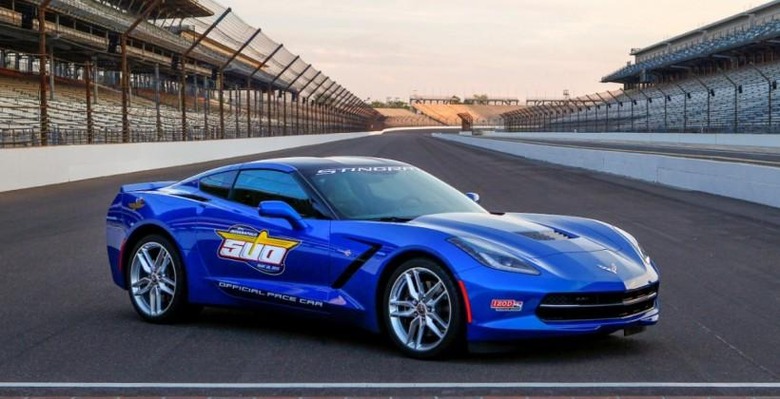 A few days ago, we reported that the new 2014 Chevy Corvette was set to be the pace car for the Indianapolis 500 coming up this month, and today it's official. General Motors has announced that the 2014 Corvette Stingray (a.k.a. the Corvette C7) will pace the 97th Indianapolis 500, making it the 12th time that a Corvette has paced.
General Motors also revealed official photos of the pace car bearing the "Indianapolis 500" logo on the doors of the Corvette, as well as "Official Pace Car" towards the bottom of the car on the sides. The Corvette will have strobes in both the headlights and taillights, as well as flashing lights pointing out the back window of the car.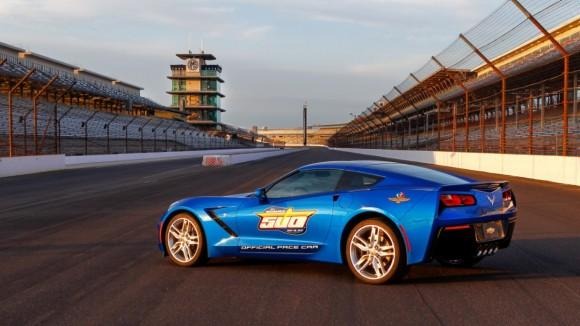 General Motors says that no engine modifications were needed to the pace car in order to keep up pace duties throughout the race, which isn't a surprise considering that the car has a top speed of 190 mph thanks to its 450 horsepower motor under the hood. This year's race marks the 24th time that Chevrolet has had the honors to pace the Indy 500, which is more than any other auto maker.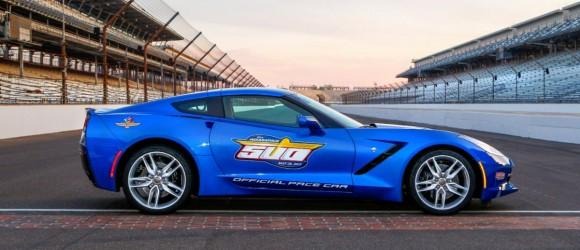 1948 was the first year that Chevrolet paced the Indy 500 with a Fleetmaster sedan. Then in 1978, the Corvette saw its first time leading the Indy Car pack around the 2.5-mile track. At that time, the Corvette was in its third-generation (also called the Stingray back then as well), and the car was most known for its elongated front end and the short, stubby rear end with the fierce raised-up fenders in the front.
Images via General Motors