2014 Chevy Corvette Stingray teased in a beautiful 28-second commercial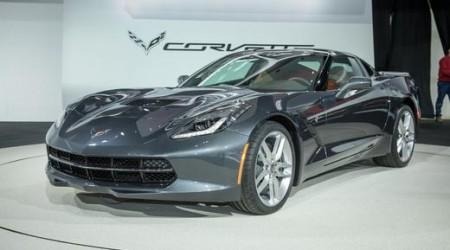 Chevy has just released a 28-second web-only commercial that gives us a small taste of the tyrant that is the 2014 Corvette Stingray. The commercial is very simple, and it shows off the sleek and stunning design of the C7, while showing us a peek at the incredible power this car possesses. The commercial is shot in black and white to showcase the beauty of the C7's polished black design. This commercial is part of Chevrolet's multi-leveled marketing program meant to tease consumers little by little while they crave more and more.
The 2014 Corvette Stingray shows us that art isn't just something that is composed of paint and hung on a wall. It can also be a beautiful, well-engineered, automotive beast. The C7 is a car that brings justice to the Corvette name. Even before its release, it's already being hailed as possibly the best American sports car ever. It has a Gen V small-block 6.2 liter pushrod V-8 with a LT1 engine capable of pushing out 450 horsepower and 450 pound-feet of torque in its base form. The C7 also features the latest technology, like variable valve timing, Direct Injection, and displacement on demand.
The Corvette Stingray is powerful and it is fast, with 0 to 60 MPH times expected to come in at or under 4 seconds. Also to complement its beauty, most of the C7's body panels are composed of ultra-light, yet extremely strong carbon fiber. It's also more conservative than the C6, being able to top the C6's 26-MPG EPA highway estimate.
The Corvette name has been iconic since its first production back in 1953. It was coveted, with 300 hand-built, polo white convertibles being produced in 1953 alone. It had been a status symbol, but as each generation of Corvette was produced, it started losing its glory, especially when being compared the likes of the Italian's Ferraris and Lamborghinis and the German's Porsches. The 2014 Chevy Corvette Stingray is said to be the car Chevy needs in order to redeem the Corvette name. The 2014 Chevy Corvette Stingray should go on sale sometime in Q3 this year.
[via Car and Driver]