2013 Toyota Avalon Limited to be the first vehicle with in-car Qi wireless charging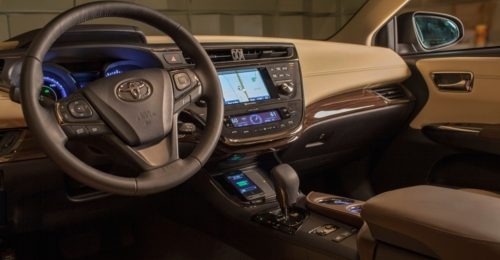 Wireless charging is no doubt the device charging method of the future. We've been hearing about Qi for a while now, with the technology being utilized by Nokia and others to bring wireless charging to mobile devices. The technology has finally found its way onboard vehicles, with the upcoming 2013 Toyota Avalon Limited being the first car to feature in-car wireless charging.
Qi's charging standard was finalized by the Wireless Power Consortium back in the summer of 2010. That charging standard was then updated in April 2012, allowing for device charging over a longer distance, something that was stated as a necessary step for implementing the platform in, among other things, cars. Now we're queued to see the world's first application of Qi's wireless charging in vehicles via Toyota's 2013 Avalon Limited.
The Avalon will feature a charging pad embedded in the center console's ebin lid. Drivers will be able to easily charge their phone by placing it on or near the ebin lid and turning the feature on via a switch underneath it. Of course, the phone itself must support Qi wireless charging; at the time of writing, there are 34 supported smartphones on the market, including the Nexus 4 and Lumia 920.
The Avalon's Chief Engineer Randy Stephens offered this statement. "Pioneering the ability to charge with no wires or connectors by simply putting devices in the car console is an intuitive innovation which reflects Toyota's continuing commitment to improve the consumer experience. We see wireless charging as an important feature that helps enhance the high-technology theme and consumer interface offered by Avalon Limited which is already equipped with three TFT color screens and Intellitouch™ controls."