2013 Nissan Altima recalled due to potential spare tire issue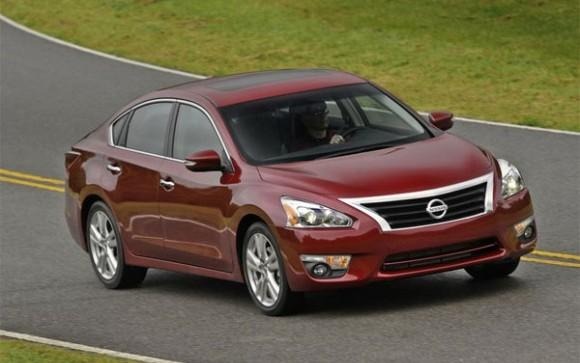 Nissan has issued another recall for its 2013 Nissan Altima sedan due to a potential issue regarding the Altima's spare tire. The company filed a document with the National Highway Traffic Safety Administration, stating that 123,308 of its 2013 Nissan Altima's potentially have spare tires that are significantly over-inflated or under-flated. Nissan says that Altimas built between March 21, 2012 and March 26, 2013 are potentially affected.
With the spare tires being over or under-inflated, they can fail without warning the driver, leading to an bigger risk of crashing. 2013 Nissan Altima owners are expected to receive their recall notifications beginning May 3rd. They will be asked to bring in their vehicles to their nearest, authorized Nissan dealer who will proceed to inspect and fix the spare tire issues at no charge.
This isn't the first time that Nissan issued a recall for the 2013 Nissan Altima. Earlier in March, Nissan recalled the vehicle due to a potential problem with the airbags. The airbags would improperly deploy during a crash, which could have led to injury, and worse, death. Alongside the 2013 Nissan Altima, the Nissan Sentra, the Nissan Pathfinder SUV, and the 2013 Nissan Leaf EV were all recalled as well.
Just last week, Nissan also issued a recall for around 20,000 of its 2013 Pathfinder and 2013 Infinite JX vehicles as well. The vehicles potentially had faulty brakes due to one component in the brakes being manufactured incorrectly. The faulty component could potentially reduce the braking power of the affected vehicles, resulting in an increased chance of crashes. Customers with the affected vehicles are expected to receive their recall notifications in early May as well.
[via The Wall Street Journal]