2012 Ford Focus Electric AT&T MyFord Mobile app hands-on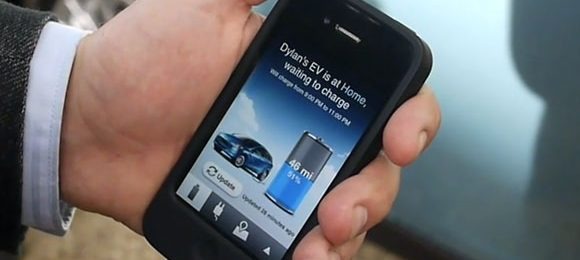 Today we had a chance to speak with a fellow named Dylan who was representing the Ford Motor Company and their soon to be released 2012 Ford Focus Electric car. Our first encounter included no less than an in-depth look at how the mobile application MyFord Mobile, made specifically for this vehicle, worked with and assisted the vehicle in real time. This may well be the first vehicle to ever be released and promoted with a free app to go with it – and it's not as absurd as that sentence makes it seem!
The application you're about to take a peek at here will be released for both iPhone and Android in the very near future as the 2012 Ford Focus Electric hits the streets. You'll find this application remote starting the vehicle, checking the battery life it's got at the moment, and projecting your plans for the vehicle with its given power in the near future. This application is like seeing the guts of your car without having to open it up – and controlling how they act with a tap as well.
You get remote charging status updates, locations of nearby charging stations, and displays of items such as your amount of CO2 emissions at any given time. That's some scary stuff when you actually know, literally, how much you're polluting the earth. But such is life, and so too will you learn how to be better about keeping the earth green – with this app and this vehicle, too!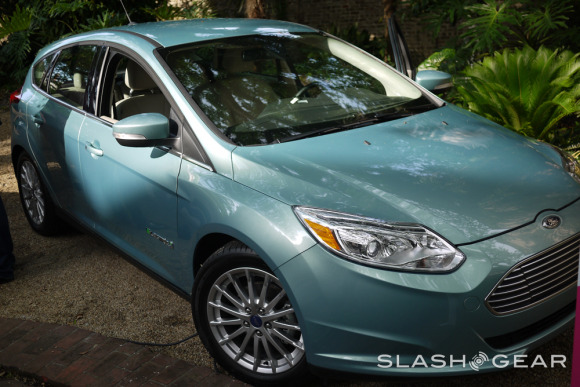 Note that this app comes with a 5 year subscription, after which you'll have to pay subscription fees which have not yet been announced. The vehicle itself also has several in-laid controls and touch panels that we're going to be able to get a closer look at later this week. Seeya then! Stick around here on SlashGear via our CTIA 2012 portal for high-powered mobile action all week!
Have a few teaser pics of the interior of the 2012 Focus before we get our full hands-on with this monster of electric power later this week!