2012 Chevrolet Sonic recalled due to missing brake pads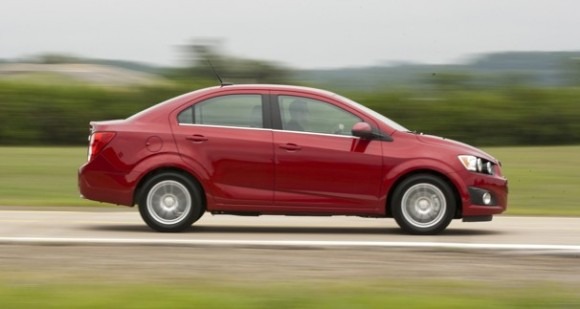 We're pretty certain that someone at General Motors is in a whole heap of trouble this week as its been discovered that a batch of their Chevrolet Sonic cars with missing brake pads have left the factory and were sold in kind to unsuspecting customers. While these missing pads aren't currently being rated as something so fatal that GM is recommending a total instant freak-out on the part of car owners, if you are one of those owners, you probably should bring your car in to be checked. Nothing like cruising into grandma's house for New Years and finding yourself on the other side because you brakes just... you know... aren't there.
Currently GM is saying that there haven't been any crashes or injuries related to the missing brake pads, but you never know! Some Sonics are currently missing an inner or outer brake pad, this resulting in increased stopping distance than the norm. The entire recall covers exactly 4,296 of GM's Chevrolet Sonic models sold inside 2011 (of the 2012 model, mind you.) These models were sold across the US as well as Canada and were assembled in the Orion Township, Michigan assembly plant. John Q Assembler has some explaining to do.
For those of you that own this vehicle, your local approved dealer will inspect your front brakes on your Sonic and do the necessary pad replacement if necessary. Those of you who have likely been affected will be getting dealer letters starting on the 14th of January. That basically means that you're probably not going to crash, again, as a result of this situation before then. Good luck!
[via WP Natnl]